2G spectrum judgment: After historic verdict, A Raja says loss to exchequer 'cooked-up' theory, claims he brought 'revolution' in telecom
A Raja said a trial court acquitting him of all charges proved that the presumptive loss in allocation of 2G spectrum was 'cooked-up'.
New Delhi: Former telecom minister A Raja, who was at the centre of the allegations in India's biggest graft case, on Thursday said a trial court acquitting him of all charges proved that the presumptive loss in allocation of 2G spectrum was "cooked-up".
Raja, who was the minister in the Congress-led UPA government when 122 telecom spectrum licences were issued to 8 companies in 2008 on first-come-first-serve basis, said his actions were for the benefit of masses.
Bringing competition in the telecom sector had sent mobile call charges to rock-bottom levels.
"My firm belief in the rightfulness of my actions as well as my faith in our nation's justice system has been validated today," he said in a statement.
He said his decision for allocation of spectrum, or radiowaves that carry mobile voice signals, were in line with the National Telecom Policy and recommendations of the sectoral regulator Trai.
Raja said he had, in fact, brought a "revolution" in the telecom sector.
"I have felt somewhat vindicated all along even prior to this judgement because the beneficial results of my actions are evident to and being enjoyed by the nation's public (especially the poor)," he said.
Raja, DMK MP Kanimozhi and all other accused were on Thursday acquitted in the politically-sensitive 2G spectrum allocation scam cases by a special court which held that the prosecution "miserably failed" to prove the charges.
Further, Raja debunked the presumptive loss theories in the allocation. In its charge sheet filed in April 2011 against Raja and others, CBI had alleged that there was a loss of Rs 30,984 crore to the exchequer in allocation of 122 licences for 2G spectrum which were scrapped by the Supreme Court on 2 February, 2012.
The Comptroller and Auditor General (CAG) had put the loss to the exchequer at Rs 1.76 lakh crore.
"I brought a revolution in the telecom sector. It is not unknown to the history that a person who did a revolution is often termed as a criminal," he said.
Raja, a leader of Tamil Nadu-based DMK party, which was an ally in the Congress-led UPA government, blamed vested interests for propagating the presumptive loss theory.
"Vested interests manipulated public perception by leveraging the media and sensationalising fabricated allegations," he said. "It has been repeatedly proven that the
presumptive loss to the exchequer which formed the basis for the conspiracy theorists to run amok, was cooked-up."
Raja said he had full faith in the judiciary and had cooperated fully with the trial and did not seek even single day adjournment.
"I also had the courage and confidence to step into the witness box and gave evidence and offered myself for cross examination by the CBI, which is very unusual in criminal trials in India," he said.
Raja claimed that the trial court judge had repeatedly observed that his evidence was "cogent, credible and consistent with the official records, in contrast with the
evidence of the prosecution witnesses whose evidence has been rejected as untrustworthy".
He added: "The learned Judge has held that it is not just a case of the prosecution failing to prove its allegations, but a case where the prosecution case itself was false, which was my submission from the very first day."
He went on to thank his party leader and DMK cadre for their unflinching support during the "dark period" of his life which include 15 months in jail.
Find latest and upcoming tech gadgets online on Tech2 Gadgets. Get technology news, gadgets reviews & ratings. Popular gadgets including laptop, tablet and mobile specifications, features, prices, comparison.
World
'I do not believe that such a course of action is in the best interest of our nation or consistent with our Constitution,' Pence said
Politics
This would be the third expansion of the Cabinet since Yediyurappa assumed charge in July 2019 after the collapse of the Congress-JD(S) government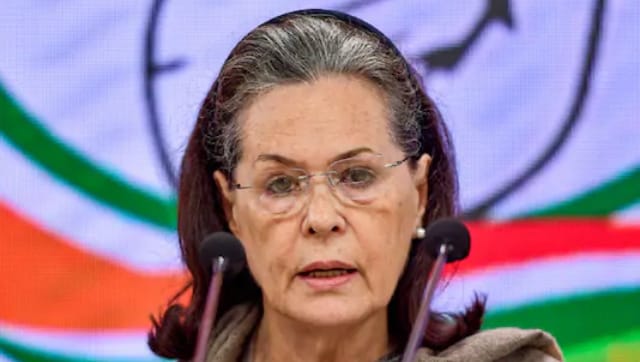 India
The Congress president said more than 50 protesting farmers have lost their lives thus far due to the government's 'apathy and neglect'