26/11 Mumbai terror attacks: Ninth anniversary of strike that killed 166 people to be marked across city
In the memory of martyrs of the 26/11 Mumbai terror attack on its ninth anniversary, various events have been organised in the city on Sunday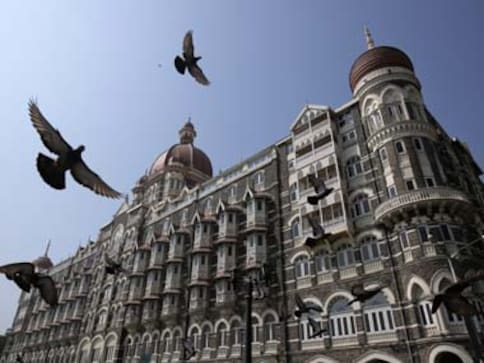 Mumbai: In the memory of those who lost their lives in the 26/11 Mumbai terror attack on its ninth anniversary, various events have been organised in the city on Sunday, including a `Salutation Ceremony' by the city police.
The Mumbai police have organised `Salutation Ceremony' at Shahid Smarak at the Police Gymkhana at Marine Lines at 9 am on Sunday, said an official.
Maharashtra Governor Ch Vidyasagar Rao, Chief Minister Devendra Fadnavis, DGP Satish Mathur, city police commissioner Datta Padsalgikar, ministers, senior bureaucrats, police officials and family members of those killed will pay homage to them.
Tributes will also be paid at the memorial of assistant sub-inspector Tukaram Ombale at Girgaum Chowpatty. It was at this spot that Ombale caught Pakistani terrorist Ajmal Kasab alive while getting killed himself.
Hundreds of people are also expected to offer tributes at the city landmarks targeted by Pakistani terrorists, including the Chhatrapati Shivaji Maharaj Terminus, Taj Hotel at the Gateway of India, Cafe Leopold, Rang Bhavan Lane near Cama Hospital and St Xavier's College where then ATS chief Hemant Karkare, Additional Police Commissioner Ashok Kamte and Inspector Vijay Salaskar were killed.
Family members of the deceased will be felicitated at the Bombay Stock Exchange in the presence of chief minister Fadnavis, RSS leader Indresh Kumar, Union ministers Hansraj Ahir and Kiren Rijiju and Lieutenant-General Vishwambhar Singh, General Officers Commanding, Maharashtra, Gujarat and Goa.
Seventeen jawans of the Border Security Force, who set out for Mumbai on 14 November on `Martyrs' Ride', are expected to reach the Gateway of India on Sunday.
'Still feel papa will return home'
The daughter of policeman Tukaram Ombale, who was killed while trying to capture terrorist Ajmal Kasab, says her family still awaits his return, nine years after the Mumbai terror attacks.
"We feel papa will come home any moment, although deep in our heart we know that he will never be amongst us now," says a teary-eyed Vaishali Ombale, the eldest daughter of the Mumbai terror attacks hero.
"We always think that Papa has gone out on duty and will return home. We have kept his belongings at the place they used to be in our home. Our family is proud of his supreme sacrifice," Vaishali Ombale, who has completed her M.Ed (Masters in education) and aspires to be a lecturer, told PTI.
Ombale, an assistant sub-inspector, was killed by Kasab's bullets in the early hours of 27 November, 2008.
In a daring act, he had pounced on Kasab without thinking much about the consequences. His bravery had made it possible for the police to overpower Kasab, the only 26/11 terrorist to be captured and hanged.
"Not a day has gone by in the last nine years that we have not remembered him," said Vaishali Ombale, who stays at the Worli Police Camp with her mother Tara and sister Bharti, who is an officer in the state GST department.
"For how long will police or armed forces personnel continue losing their lives in the name of supreme sacrifice," she asked.
"This should stop somewhere. There should be a change in this scenario. Every citizen should always be alert and foil incidents in which we are losing our men," she said, ahead of the 26/11 attacks anniversary.
Vaishali Ombale said citizens should know their responsibilities and must understand that when policemen or armed forces personnel get killed in the line of duty, it is not only the family's loss but also that of the country.
"Satara district in Western Maharashtra from where my family hails has a long history of martyrs. Among the recent ones are CRPF head constable Ravindra Dhanawade, who was killed while fighting terrorists in Kashmir in August and Colonel Santosh Mahadik, who died while fighting terrorists in Kashmir in 2015. The list is unending, which disturbs me a lot," she said.
"We treat every member of a martyr's family like our own family and we help them overcome the grief," she said.
Vaishali Ombale gives tuitions to students from Class 8 to junior college, which keeps her busy and makes her forget the pain of losing her father.
On November 26, 2008, 10 terrorists of Pakistan-based Lashkar-e-Taiba (LeT) arrived in Mumbai by sea route and opened fire indiscriminately at people on different locations. In the mayhem that followed over the next three days, 166 people were killed, including 18 police officers and two NSG commanders, and 308 people injured, besides property worth crores left damaged.
Attacks mastermind Hafiz Saeed released
The man who engineered these attacks, JuD chief and LeT founder Hafiz Saeed was released before dawn on Friday after a three-judge panel in Pakistan ended his house arrest in the eastern city of Lahore. The move outraged both US and Indian authorities.
The White House on Saturday warned that serious repercussions are in store for US-Pakistan relations unless Islamabad detained and charged Saeed. "(Hafiz) Saeed's release, after Pakistan's failure to prosecute or charge him, sends a deeply troubling message about Pakistan's commitment to (combating) international terrorism and belies Pakistani claims that it will not provide sanctuary for terrorists on its soil," the White House said in a statement.
"If Pakistan does not take action to lawfully detain Saeed and charge him for his crimes, its inaction will have repercussions for bilateral relations and for Pakistan's global reputation," the Trump government said.
Politics
The post targeting Sharad Pawar shared by the TV and film actress on Friday was purportedly written by someone else
India
In his tweet, the student had said that time has come to create "Baramati's Nathuram Godse for the Gandhi of Baramati"
India
The shop owner had purchased 70 goats for Rs 6 lakh and kept them in a room on Tuesday night