26/11 Mumbai terror attacks: Devendra Fadnavis says best homage to the deceased is to never let that happen again
Devendra Fadnavis said the greatest homage to those who sacrificed their lives during the 26/11 attacks in Mumbai would be to learn lessons from what happened on that day
Mumbai: Maharashtra chief minister Devendra Fadnavis on Sunday said the greatest homage to those who sacrificed their lives during the 26/11 attacks in Mumbai would be to learn lessons from what happened on that day and not letting it occur again.
He was speaking at '26/11: Stories of Strength- A unique memorial' held at the iconic Gateway of India in Mumbai.
"I think, there won't be any greater homage to our martyrs than learning lessons from what had happened and not letting it happen again," Fadnavis said.
"I think, if all of us come together and become the eyes and ears of the forces, we will surely beat them. We will prevent any such tragedy in future," the chief minister said.
Sunday was the ninth anniversary of the gory attack, carried out by 10 terrorists from Pakistan over three days, that left 166 people dead, including 18 police officers and two NSG commandos.
On the preparations and enhancement of security measures, Fadnavis said, "I feel Mumbai has changed now. We have third eye-CCTV network, 'Sagar Kavach', joint-exercise with Navy, elite 'Force One' on the lines of NSG and bullet resistant jackets among others. We have technical intelligence, with the state and the Centre working together."
"I think, we still require a resolve from the people. They should be the eyes and ears of our (security) forces, our police," Fadnavis, who also holds the Home portfolio, said.
"The forces we are fighting have no principle and no state of law. They are enemies of humanity. They want to create an atmosphere of fear.
"They are bombing all parts of the globe, ramming vehicles in public places, they are firing in theatres. All they want to tell the humanity is that we can win, we can terrorise you," he said.
Anant Goenka, executive director of the Indian Express Group, said, "The attack on parliament and 26/11 are the two events that have shaped the way modern India thinks of terrorism and violence."
"As a group that has been documenting a changing India for over 80 years, we recognised that we have rarely ever heard from those directly affected — the survivors — of 26/11.
"From our interviews, we have been touched, inspired and awe struck at the courage, the positivity, the maturity, and realised that there are many inspiring stories that needed to be told, and it's our role as a responsible news media group, to give voice to these remarkable individuals," Goenka said.
Addressing an event at the Bombay Gymkhana in south Mumbai, Fadnavis said, "Memories of 26/11 will haunt us all the time. It was not just an attack on Mumbai, it was an attack on humanity, sovereignty and on those who stand for peace."
"But after nine years, we are standing and telling terrorists and all those who are against peace that we will always fight and we will always win," the chief minister said.
"Today, we have moved on and things have changed. In Mumbai, we have vigilance through CCTV network which is the the third eye. We have best of protective gear for elite forces," Fadnavis said.
He said the citizens need to be the eyes and ears of the security forces to fight the battle.
"We need to be aware that it is a daily fight and we need to be a part of this daily fight," the chief minister said.
Addressing the gathering, Maharashtra governor Ch Vidaysagar Rao said it is "unfortunate" that the mastermind of 26/11 attacks, Hafiz Saeed, has been set free.
The Jamaat-ud-Dawah (JuD) head and LeT founder, who has a $10 million American bounty on his head for terror activities, was freed by Pakistan on Friday.
"No words are enough to condemn the dastardly attack. It is most unfortunate that the mastermind of the Mumbai attacks, Hafiz Saeed, a designated terrorist, has been released and he has threatened to renew his war against India. I am confident that India is ready to curb and crush these terrorists," Rao said.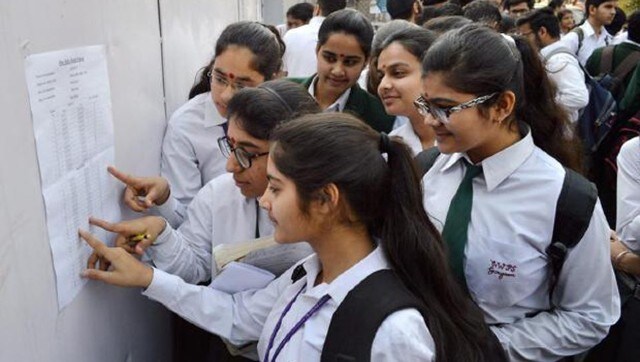 India
The Commerce and Arts streams recorded 99.91 and 99.83 of pass percentage respectively, while 99.45 and 98.80 percent of Science and HSC Vocational students clear exams
India
The death toll in the state has reached 149 and as many as 100 people are missing
India
The toll included 38 deaths in a landslide in a village in the coastal Raigad district, while several people were swept away by floodwaters