26/11 Mumbai attacks: 10 years on, forensic expert remembers the night terrorist Abu Ismail was brought in
Dr Shailesh Mohite himself conducted the post-mortem on Abu Ismail, who had several gunshot wounds on his body.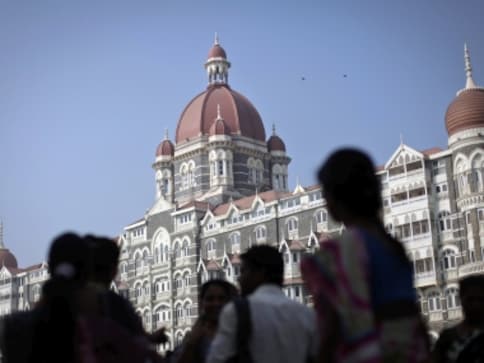 Dr Shailesh Mohite was watching the India-England match at a friend's place on the night of 26 November, 2008, when news started trickling in about a firing that had taken place at CST Station. He headed from Lower Parel to his home near Haji Ali, tracking the situation as it developed, vaguely aware that as the head of the forensic medicine department at Nair, a corporation hospital, he might have a role to play.
A few hours later he got a call from the hospital, and at around 2.30 am he showed up at work. The police had brought in Ajmal Kasab, the lone surviving gunman, and his dead co-attacker Abu Ismail, to the hospital. It was going to be a long night. The siege would last more than 60 hours and would leave more than 160 people dead and hundreds more injured. But they knew none of this then.
The only thing before Mohite was his job and a growing pile of mortal remains. The four members of the team split into pairs and began conducting post-mortems of victims' mortal remains as they began to come in.
"When doing a scientific job emotions cannot come into play," he says. "On the job I have learned to keep my emotions out."
Now in his fifth-floor office, near a lobby surrounded by dolls and displays concerning death and the anatomy, Mohite looks back on those days and nights matter-of-factly. The teams of two doctors working on tables side by side on average spent about an hour or hour and a half conducting each post-mortem. Mohite was used to dealing with mortal remains, but not on such a scale. "It does affect you later, especially when they are mortal remains of small children," says Mohite, now 10 years later. "There are so many stories you hear later, and you feel bad for the survivors"
For his younger colleague, Dr Pawan Sable, still a post-graduate student, it was like a baptism by gunfire. "I was used to mortal remains, but this was definitely different," he says. "It was my first time working on so many mortal remains in such a short period of time." It was also his first time seeing these kinds of firearm injuries.
Mohite himself conducted the post-mortem on Abu Ismail, who had several gunshot wounds on his body. But the job that would affect him the most was when three members of one family were brought in, all of whom had died while eating dinner at the Taj. One family member had survived, as they later found out.
For every case, meticulousness was off the essence. "Documentation was very important," he says. "We knew it would be a huge case for the country, so documentation had to be perfect."
Mohite later gave evidence over five days in court on the post-mortems he had conducted, during Kasab's trial. Later, he was one among four Indians examined by a commission that visited from Pakistan to question them on the events of that night.
The bodies were later identified by the families through their features or their pocket contents and claimed, while Ismail's was taken to the JJ morgue that also had the bodies of the other gunmen killed.
Thinking back on that night Mohite reflects on why he joined the profession. "When a surgeon does a surgery, it helps that person, when an autopsy surgeon does his work it won't help the person, since he is dead, but it helps his relatives and it helps society understand what happened," he says. "It is like a surgery for a large number of people."
India
The State Forensic Science Laboratory was directed to analyse the memory card and submit a report to the investigating officer with a copy to the court in a sealed cover within a period of seven days from the date of receipt of the memory card
Entertainment
In an exclusive conversation with Firstpost, Prachi Desai opened up on how she got out of her comfort zone to play a complex character in Forensic and more.
Entertainment
In conversation with actor Vikrant Massey on his role in Forensic, the experience of sharing the screen space with Radhika Apte, the changing content in Indian cinema and more.