26 black bucks die due to poisoning in Telangana: Raises questions about pesticide usage
The death of 26 black bucks due to poisoning after they grazed on maize crop that were laced with pesticides in Gummadam village in Mahbubnagar district of Telangana has focused attention on the death traps that fields in the countryside are.
The death of 26 black bucks due to poisoning after they grazed on maize crop that were laced with pesticides in Gummadam village in Mahbubnagar district of Telangana has focused attention on the death traps that fields in the countryside are.
The bodies were discovered on Saturday afternoon in the fields located on the backwaters of Srisailam reservoir on River Krishna. In fact, when the incident came to light, some of the animals were still alive and struggling for life. However, by the time they were rushed to the local veterinary hospital, they succumbed.
While the bodies were sent for postmortem, the crop samples have gone for forensic investigation. Officials say farmers in the area as a matter of habit, use balls of pesticide granules (called gulikalu in Telangana slang), as a way of warding off rodents, black bucks, insects and wild boars. The animals and insects do not come near the maize crop, repelled by the strong chemical smell of the pesticides.
The cultivated maize crop has been destroyed and cases have been booked under Wildlife Protection Act against those who had used the pesticide. "Forest officers have repeatedly told the farmers not to use the insecticides because there is a huge black buck population in the area. But farmers still continue to do this,'' said Rema Rajeswari, Mahbubnagar SP.
Forest officers say the farmers are in fact, prohibited from cultivating in this area for precisely this reason. They are told that if there is damage to crops by black bucks, they will be compensated by the forest department.
The incident has focused attention on the man-animal conflict. Farm experts say the farmers and government officials should ideally fence the field but farmers find putting these pesticide granules a cheaper option.
Animal rights activists are not entirely convinced. Arun G, Founder of People for Cattle in India says it is quite possible the black bucks were intentionally poisoned to ensure they do not graze on the crop. "Several wild animals are either killed by poisoning or beating up or captured. Even if the animals died due to pesticide consumption, the toxicity of the pesticide has to be analysed because it would be fatal for humans too,'' says Arun.
Indeed, the death by poisoning of such a large number of black bucks has now focused attention on how the pesticides and insecticides would find their way into the food chain by getting mixed with the backwaters. Of particular concern is whether food crop grown in these parts or any other region in Telangana, is fit for human consumption.
A report in 2012 by the Hyderabad-based National Institute of Nutrition made the shocking disclosure that every Hyderabadi consumes 18 different pesticides for breakfast, lunch and dinner.
Another report by the Environmental Toxicology division of Hyderabad-based Osmania University in August last year reported extremely high levels of cadmium, nickel, lead, iron, chromium, manganese and zinc in vegetables like okra, mint, spinach, tomato and coriander grown on the city outskirts. The reason for that was said to be its source of irrigation - the polluted Musi river that flows through Hyderabad and contains industrial effluents and municipal sewage.
Agriculture scientist G Ramanajaneyulu says every food item that is sold in Hyderabad contains residues of pesticides but in the absence of any tests, it is consumed by citizens. "Some of the spices like red chillies, even in powder form, are never washed in their lifetime so the entire pesticide residue comes into the food chain,'' says Ramanajaneyulu.
With heavy metals known to accumulate in body parts, researchers said they cause cardiovascular, kidney and bone disorders. In fact, among the pesticides, Aldicarb and Chlorfenvinphos are banned while Simazine is withdrawn from commercial marketing. Two other pesticides - monochrotophos and Diazinon - are restricted from being used on vegetable crops.
Find latest and upcoming tech gadgets online on Tech2 Gadgets. Get technology news, gadgets reviews & ratings. Popular gadgets including laptop, tablet and mobile specifications, features, prices, comparison.
India
Districts that are reporting COVID-19 mortality higher than the national and states' average are a "cause of concern", the Union Health Ministry said as India's toll rose to 41,585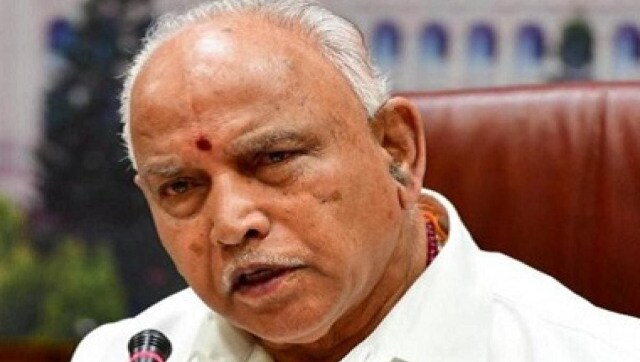 India
Coronavirus Updates: Yediyurappa is the fourth BJP leader to have tested positive for COVID-19 on Sunday, which also saw a minister in Yogi Adityanath cabinet in Uttar Pradesh succumbing to the virus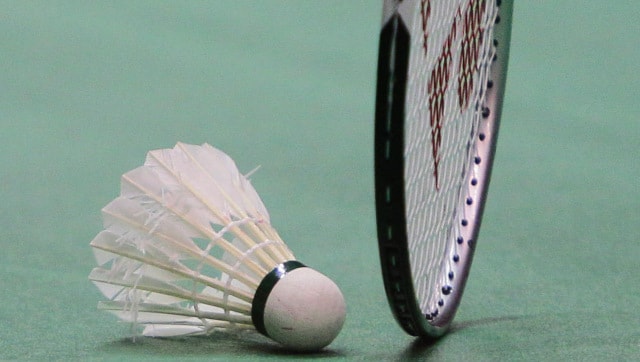 Sports
The decision came after a meeting between Telangana's top sports persons and the sports minister V Srinivas Goud, who has directed the officials at different centres to allow athletes to train on alternate dates at half the capacity of the facilities.