2013 Bodh Gaya serial blasts: NIA court defers pronouncement of quantum of sentence till Friday
The pronouncement of the quantum of sentence for the five individuals convicted in the 2013 Bodh Gaya serial blast case was deferred to Friday.
Patna: A special NIA court which convicted five Indian Mujahideen militants in the 2013 Bodh Gaya blasts case last week, has deferred the pronouncement of quantum of sentence till Friday.
Special NIA Judge Manoj Kumar Sinha posted the matter for Friday after hearing arguments from the prosecution, which pressed for severe punishment to the convicts, and counter-arguments from the defence side.
Special Public Prosecutor Lalan Kumar Sinha sought life imprisonment for all five convicts — Imtiyaz Ansari, Haider Ali, Mujib Ullah, Omair Siddiqui and Azharuddin Qureishi.
He argued that the blasts triggered at a world-renowned pilgrim spot could have caused "heavy casualties, leading to national and international ramifications". No deaths were recorded in the blasts, though some people, including Buddhist monks, had sustained injuries in the series of explosions that had rocked Bodh Gaya on 7 July, 2013.
Defence counsel Surya Prakash Singh, however, repudiated the prosecution's arguments, saying the explosions "were nothing more than a protest against atrocities on Rohingya Muslims in Myanmar by the Buddhist majority".
"Had the intention been to cause casualties, bombs would not have been planted at secluded spots and timer would not have been fixed at 5 am, when very few people were likely to be present at the Bodhi temple", Singh said.
In addition to the five convicts, another accused, Taufiq Ahmed, was held guilty in the case by a juvenile court in October last year and sent to a remand home for three years. All the six are also facing trial along with others in the Patna blasts case of 2013.
India
Bava Bahrudeen of Thiruvarur district was arrested by the NIA on Thursday, the official of the premier investigation agency said.
India
According to the government, 17 lakh doses were administered per hour, 28,000 doses per minute and 466 doses per second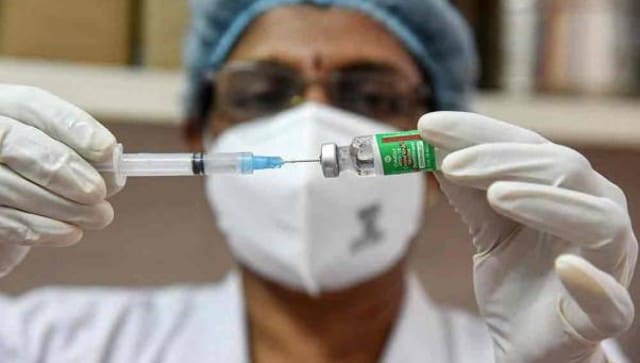 India
Health Minister Mansukh Mandaviya said this is the fastest pace at which one crore doses have been administered.