2012 Delhi gangrape: Has women's safety improved since Jyoti Singh incident?
The gangrape of Jyoti Singh on 16 December, 2012 that shook the country's conscience and triggered massive outrage, is something that has been imprinted on our collective memory forever
Come December and chances are that most of us Indians will mentally relive a suppressed impression of pain, horror and regret — even if in passing. The gangrape of Jyoti Singh on 16 December, 2012 that shook the country's conscience and triggered massive outrage, is something that has been imprinted on our collective memory forever. The unfortunate event became a landmark for the issue of women's safety, witnessing an unprecedented public outcry, countless debates, and the death sentence for the perpetrators. Government and other civil bodies were stunned and propelled into action immediately.
The Central government amended the Criminal Law Act in 2013 and also set up the Nirbhaya Fund to be utilised for safety and empowerment of women. In 2015, Ministry of Women and Child Development (WCD) was made the nodal agency for utilisation of the fund, with guidelines by the Central government for the process of appraising, reviewing and monitoring schemes given by ministries. Three Union Budgets later, the fund corpus stands at Rs 3,000 crore, of which a paltry Rs 200 crore has been utilised. The Ministry of WCD's Rs 244-crore proposal to set up crisis centres was downsized by the PMO to Rs 18 crore, thereby allowing only one centre in each state, instead of in each district as originally planned.
As per a press release by Ministry of WCD in May 2016, one scheme called Universalisation of Women Helpline has been approved, and also another one called Emergency Response System. A total of nine proposals from the Ministries of Home Affairs and Railways, Delhi Police and Delhi Transport department have been appraised and recommended but further progress remains unknown. With things moving at this pace, which includes a scheme for compensation to victims, the Supreme Court in May 2016 rapped the Centre for its lack of clarity on disbursal of funds saying that this amounted to the fund itself becoming mere "lip sympathy".
The long appraisal-approval process along with the usual hurdles of inter-ministerial coordination, combined with the already existing problems of insufficient police personnel and slow delivery of the criminal justice system — the conviction rate for rape in 2011 stood at a dismal 26.4 percent — make for low deterrence. It is no surprise that there's been little difference in the rape figures that have on the other hand begun to increase.
On another front, the gruesome episode brought us under severe, unforgiving media glare, and India came to acquire blemish as one of the major countries leading the world in rape culture. Story after story emerged in the media and circulated in civil organisations, academia and NGOs about "India's hatred of women", patriarchy, misogyny and the resultant violence and abuse; many went so far as to link the depravity to India's caste system and its history of communalism. The result was a blanket tarnishing of our national character: Indians were rapists, and therefore, tourists needed to be wary if making India travel plans; industry needed to reconsider setting shop in India, Indian students were to be denied admission.
True, we could counter the allegations by arguments backed by statistics: that rape is equally prevalent in the developed world; that India in fact, has among the lowest percentage of rapes; and that studies have shown that underreporting of sexual crimes is the norm across the world. Looked at another way, in India, our women go out to work, pursue hobbies and sports, shop, go to restaurants, work in farms and other places, are seen on the roads, even at late hours in the night. This should be evidence enough that ours is far from being a demonised society, where everyone lives in utter dread.
Further, one's personal experience in travelling to the interiors of the country does not betray that perversion is the norm; on the other hand, one has always come back with a pleasant feeling, seeing the rural peoples' authenticity, chattiness and helpfulness. To careful watchers, the people's own interactions among themselves are straight-forward, with women speaking up clearly and being heard — no trace of fear. Patriarchy, yes, and maybe violence, but does that automatically translate to rape culture? This is purely talking about the feel of the country's towns and villages. Also, the fact that women by and large have not stopped working or changed their dressing styles should normally go a long way to remove doubts about sexual abuse being India's outstanding — or differentiating — quality.
One, therefore, would be more inclined to put the blame on a general increase in perversion, craziness and violence, which is on the rise everywhere, and has also seized Indian society. It has nothing to do with the so-called "Indian culture of misogyny and intolerance". A clue to this lies in the fact that sexual crimes against young boys are equally on the rise, and cut across caste lines.
That said, it does not matter where we stand relatively. For a society known to venerate the feminine aspect as a goddess, or even one that claims to be based on a system of eternal humanitarian values, the figures that emerge are a matter of highest national shame — 35,000 rapes in 2015.
Apart from the harm it causes to our prospects for tourism, industrial investment, education and other potential advantages from a globalised world, karmically, we as a people and land incur the curse of the helpless, whether woman or child, each time they are violated.
Countering this violence has been on the agenda for even state governments, most of which have made piecemeal efforts. In fact, some of them are worth replicating — like the anti-harassment SHE Teams in Telangana since 2014, and the Women's Power Line — 1090 in Uttar Pradesh, launched by Chief Minister Akhilesh Yadav in 2013
The latter, in particular, developed in conjunction with IIM-Lucknow, already accounts for the potential weak links and incorporates features like confidentiality, determined pursuance and feedback. Additionally, it views crime from the lens of conditioning, not criminality, and hence, counselling is an important ingredient. Police functioning is bolstered by 'Power Angels' — schoolgirls who are special police officers and act as police messengers, thus effectively countering the problem of insufficient police personnel.
Certainly, cues can be taken from the above and other states can follow suit. However, factors such as paucity of funds and lack of political will are often hard to overcome at the states' level. For the country as a whole to benefit, it will need to be taken up as a concerted and integrated exercise at the Central level.
The simplest place to begin is with our strengths, or what we already have. A pointer in this direction is the near-equal participation by men in protests against rape. "In India, the (Jyoti Singh) case has triggered a lively honest, sustained and very healthy public debate — a public debate of a quality that wouldn't be possible in many other countries… Yesterday, we celebrated International Women's Day at the German Embassy here in Delhi with many local activists including many men… women and men ardently committed to furthering women empowerment in India," said the German Ambassador to India last year, in the context of an Indian student being denied admission to a German university. Wholehearted public participation can, thus, be one possible indigenous solution.
Apart from activists and civil organisations, a workable and sizable volunteer strength already exists in the form of the National Service Scheme (NSS), which could be harnessed to tackle this national emergency. Jawaharlal Nehru had mooted the idea of NSS in 1958, based on the international concept of service by students, and the organization was formed in 1969. Currently, this works through the Ministry of Youth Affairs and Sports, and has 3.2 million students, participating in activities such as blood donation camps, tree plantation, disaster management, etc across the country. If adequately trained and sensitised, these students could become the interface between police and public, in both urban and rural areas. Crucial aspects of women's safety could be tackled by engaging NSS volunteers in: one, keeping vigil and patrolling in shifts, to supplement police manpower; and two, they could be engaged for crime victimisation surveys, to supplement data of the National Crime Records Bureau, which is gathered from police stations, so that a more accurate estimate of the number of cases is reached.
NSS activity could be made compulsory in schools or credits could be given for participation, as an incentive. The National Policy on Education, 1986 had suggested giving NSS volunteers credit for social work and also extra credit for rural areas. This kind of training would not only add value to the personality of students, lending the dimension of sensitivity, responsibility and active citizenship, but also help develop good citizens in the country.
Extended further, and if we are to address this issue in a comprehensive manner, social and religious organisations such as the RSS, Madrassas, Mutts, village panchayats could all be approached and asked for help, suggestions and volunteers. This would have a major advantage of being able to bring everyone close together to work towards a national cause, from which their kith and kin stand to gain, immediately and in the coming generations. Additionally, corporates could help by increasing their CSR allocations to include women's safety, and industry associations like Ficci and CII can contribute to the funds regularly. Premier institutes of education in management and technology could also be roped in for their expertise.
There will of course, need to be coordination between the Ministries of Youth Affairs, Education and Women and Child Development, and then with the state and local governments. For this, a supra-ministerial authority could also be considered and created to act as the nodal agency, which would tie all ends and coordinate with all participants and stakeholders in the process.
Together, these would be able to take care of some of the constraints that prevent our governments from taking adequate measures and moving ahead. Police reforms to increase manpower and speedy delivery in the criminal justice system would be the two things that would complete the process, on the execution front. Deep reforms through social transformation would still have to be carried out simultaneously, through other means.
Find latest and upcoming tech gadgets online on Tech2 Gadgets. Get technology news, gadgets reviews & ratings. Popular gadgets including laptop, tablet and mobile specifications, features, prices, comparison.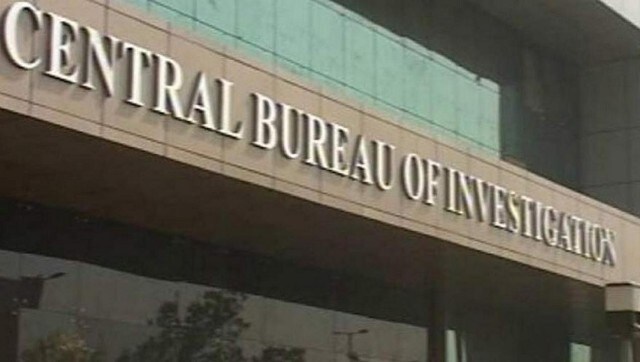 India
In its letter to the UP govt, CBI named then Unnao DM Aditi Singh, SPs Pushpanjali Devi and Neha Pandey and ASP Ashtbhuja Singh, for ignoring the pleas of the minor girl who was raped by ex-BJP MLA Kuldeep Singh Sengar
India
In the suit, Sanchita Gupta alias Shilpi, who was sentenced to 20 years in the Asaram rape case, had argued that allowing the publication of the book would prejudice her appeal and run counter to her rights under Article 21 of the Constitution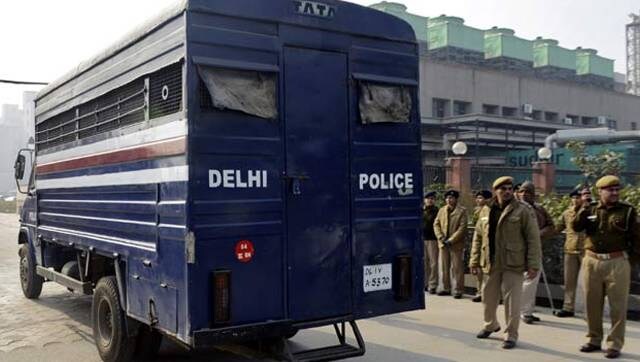 India
On the pretext of dropping the elderly woman safely at her destination, the accused took her to an isolated field and raped her, the police said