2007 Mecca Masjid blast verdict: Swami Aseemanand, 4 others acquitted; BJP, Congress lock horns over 'saffron terror'
A special NIA court in Hyderabad on Monday acquitted five accused, including Swami Aseemanand, in the 2007 Mecca Masjid blast case.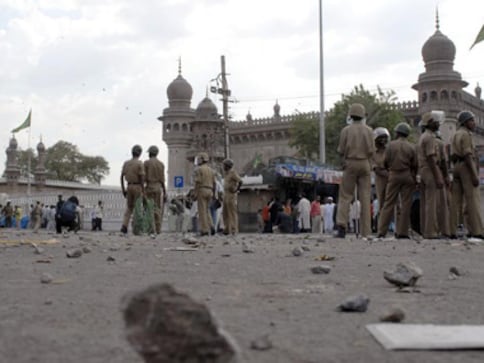 A special National Investigation Agency (NIA) court in Hyderabad on Monday acquitted five accused, including Swami Aseemanand, in the 2007 Mecca Masjid blast case. While NIA has said that it will examine the court judgment after it gets a copy of the same and decide further course of action.
According to News18, in its chargesheet, the NIA had said that the accused were "angered by terrorist attacks committed on Hindus and their temples" and conspired to "avenge" such acts with attacks on Muslim places of worship and places densely populated by Muslims. The blasts were allegedly carried out with a 'bomb ka jawab bomb' (bomb for a bomb) mindset. The chargesheet also mentions that Aseemanand reportedly made a confessional statement before a metropolitan magistrate of Tis Hazari Court in Delhi. He had allegedly disclosed the conspiracy behind the bomb blasts in different places, including Mecca Masjid in Hyderabad.
Aseemanand allegedly retracted the statement later. Aseemanand was first arrested by CBI in 2010 but was granted conditional bail in 2017 in the case. He was earlier acquitted in Ajmer Dargah blast case and has also got bail in Samjhauta Express blast case of 2014.
Reactions have started pouring in from all political quarters post the big verdict. BJP leaders have demand an apology from the Congress for coining the term 'Hindu Terror'. Speaking to CNN-News18, former home minister, Shivraj Patil refused to apologise. He further said that he never used the word Hindu terror. "I never used the word Hindu terror," Patil said.
Former MHA Under Secretary (Internal Security) RVS Mani said that NIA earlier ran the narrative of the government. The initial evidence in the case had come against one Bilal and a Bangladeshi national but it was not pursued. "I had expected it. All the pieces of evidence were engineered, otherwise, there was no Hindu terror angle", ANI quoted Mani as saying.
"People who perpetrated attack were protected through misuse of the agency, this is what is alarming. How do you compensate those who suffered and were maligned? Will Congress or anyone else who propagated this theory compensate them?" ANI tweeted his remarks.
Meanwhile, ANI quoted Congress's Ashok Gahlot as saying that  "It is now up to the Govt to examine order and decide if a further appeal is required. As it is a judicial matter I would not like to comment on it."
However, according to India Today, All India Majlis-e-Ittehadul Muslimeen (AIMIM) President Asaduddin Owaisi has hit-out against the verdict saying that the case was not pursued as expected as the witnesses turned hostile after 2104 and thus justice has not been done.
While leader of the Opposition in Rajya Sabha Ghulam Nabi Azad attacked the Centre and said "turning the truth down is the new law of this government. People are losing faith in investigating agencies now."
CPM leader Brinda Karat too reacted on the verdict and said that all witnesses were placed before the court and now, suddenly NIA is unable to prove the case. "NIA is answerable. It is shocking to see how all the accused in the Mecca Masjid Blast case have been acquitted. It is very demeaning for the struggle against terrorism", Karat told CNN-News18. 
Nine people were killed and 58 injured in the Mecca Masjid Blast in 2007. Five persons were killed in subsequent police firing near the mosque as protests broke out after the blast. The case, that has been linked with the 2007 Ajmer Sharif Dargah blast, 2008 Malegaon blasts, and the Samjhauta Express attack, has seen many twists and turns in the course of investigation in the last 10 years — from witnesses turning hostile to the lack of evidence.
After an initial investigation by the local police, the case was transferred to the Central Bureau Of Investigation (CBI), which filed a chargesheet. Subsequently, the NIA took over the case from the CBI in 2011. The fourth additional metropolitan sessions-cum-special court for NIA cases had concluded the trial and last week posted the case for judgment on 16 April. "Our fight against terrorism is weakened after today's acquittal", Owaisi said.
Ten people were named as accused in the case. However, only five of them — Devendra Gupta, Lokesh Sharma, Swami Aseemanand alias Naba Kumar Sarkar, Bharat Mohanlal Rateshwar alias Bharat Bhai and Rajendra Chowdhary — who were arrested had faced trial in the case. Two other accused — Sandeep V Dange and Ramchandra Kalsangra — are absconding while another accused Sunil Joshi had been murdered.
Investigations were continuing against two other accused. A total of 226 witnesses were examined during the trial and as many as 411 documents exhibited. However, during examination 64 of them, including Lt Col Shrikant Purohit, turned hostile on 14 February 2018. Purohit claimed that his statement was never recorded, either by the CBI or NIA.
Swami Aseemanand and Bharat Mohanlal Rateshwar were on bail while three others have been lodged in the Central prison here under judicial remand. In March 2017, a court in Rajasthan had sentenced Gupta and others to life in jail in the Ajmer Dargah blast case.
With inputs from Agencies
Opinion
Banerjee's efforts were so successful that Viceroy Dufferin left India thoroughly upset and disappointed, and wheezed out his hypocritical contempt against an organisation he had himself helped create
India
'During boarding at Delhi, one passenger behaved in an unruly and inappropriate manner. The said passenger and a co-passenger, who were travelling together, were offloaded and handed over to the security team,' SpiceJet said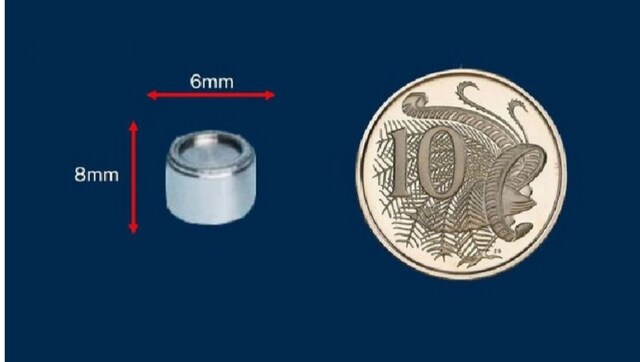 World
The device releases the equivalent of 10 X-rays in an hour, thus people should keep at least 16 feet away from it. Skin damage, burns, and radiation sickness, as well as immune system impacts, could ensue from contact