2001 Parliament attack: On 16th anniversary, political leaders across party lines pay tributes, hail 'resolve of India'
Political leaders cutting across party lines paid tributes to the martyrs of the 13 December 2001 attack on the Indian Parliament on Wednesday.
Political leaders cutting across party lines paid tributes to those who died in the 2001 Jaish-e-Mohammad attack on Parliament on Wednesday, the 16th anniversary of the event.
PM @narendramodi, Sonia Gandhi and @SushmaSwaraj pay tribute to 2001 #ParliamentAttack victims (Pics: ANI)https://t.co/zErIgXPQ08 pic.twitter.com/CkWseDKZ37

— NDTV (@ndtv) December 13, 2017
Prime Minister Narendra Modi, his predecessor Manmohan Singh, Vice-President Venkaiah Naidu, Speaker of the Lok Sabha Sumitra Mahajan and Congress president-elect Rahul Gandhi paid their tributes inside the Parliament complex on Wednesday.
Eight security personnel and a civilian lost their lives in the terror attack.
Modi, Naidu and President Ram Nath Kovind also took to Twitter to pay their tributes.
Gratefully remember those martyred while defending Parliament from terrorists on this day 16 years ago. Forces of hate and terror targeted what we cherish most — India's democracy and democratic values. They did not succeed. And we will never let them succeed #PresidentKovind

— President of India (@rashtrapatibhvn) December 13, 2017
We pay homage to those who laid down their lives protecting the temple of our democracy on 13th December 2001. Their sacrifices will never be forgotten. pic.twitter.com/Fn4RYDvqxL

— Narendra Modi (@narendramodi) December 13, 2017
The nation is ever grateful to the martyrs who laid down their lives to protect the Parliament, the temple of Democracy. #Parliamentattack pic.twitter.com/XKTUqcl34y

— VicePresidentOfIndia (@VPSecretariat) December 13, 2017
Home Minister Rajnath Singh said the nation "salutes" the "exemplary valour" shown by the security personnel who were guarding Parliament at the time of the attack.
The nation salutes the exemplary valour and courage of those martyrs who sacrificed their lives protecting the Temple of India's Democracy on December 13, 2001. Their supreme sacrifice will always be remembered by us.

— Rajnath Singh (@rajnathsingh) December 13, 2017
Defence Minister Nirmala Sitharaman and her predecessor Arun Jaitley also paid their respects.
On this day in 2001, our brave soldiers and Parliament staff repulsed the attack on our Parliament House. Respects to our martyrs. The nation shall remember with pride their sacrifice. @DefenceMinIndia

— Nirmala Sitharaman (@nsitharaman) December 13, 2017
On 13/12/2001 our brave soldiers dispelled a terror attack on the Parliament house and displayed exemplary courage. We remember and salute the valour and national service of our security forces and pay respectful tribute to the martyrs.

— Arun Jaitley (@arunjaitley) December 13, 2017
Remembering martyrs who laid their lives while defending Parliament from terrorist attack on 13 December 2001 pic.twitter.com/wneHQ1xS7i

— LOK SABHA (@LokSabhaSectt) December 13, 2017
People of India will remain indebted to our security personnel who laid down their lives, protecting the temple of our democracy from deadly terrorist attack on this day in 2001. #ParliamentAttack

I salute to their supreme sacrifice in the service of our nation. Jai hind!🇮🇳 pic.twitter.com/0DJvTSBQNF

— Dr. Mahesh Sharma (@dr_maheshsharma) December 13, 2017
Homage to martyrs whose supreme sacrifice to protect our temple of democracy will never be forgotten by a grateful Nation. #ParliamentAttack pic.twitter.com/zqNo0Aoina

— Smriti Z Irani (@smritiirani) December 13, 2017
The Congress party said "political resolve" of India will always stand united against terror.
We will never forget the #ParliamentAttack of 2001 that shook the nucleus of our democracy. The political resolve of this nation will always stand united against terror. #ThisDayThatYear pic.twitter.com/NPXvvfWIBa

— Congress (@INCIndia) December 13, 2017
My homage to the martyrs of #ParliamentAttack. My head bows to them for their supreme sacrifice, and their fight to the finish for the protection of our citadel of democracy.

— Capt.Amarinder Singh (@capt_amarinder) December 13, 2017
India
This year, Eid al-Adha is being celebrated amid the fear of resurgence of the coronavirus pandemic after a drop in the number of active cases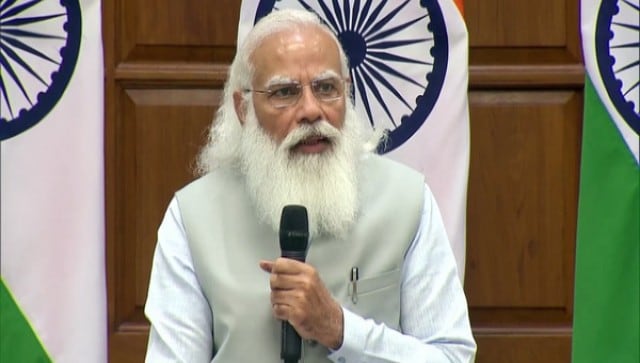 India
Leaders of several NDA constituent parties were in attendance. These included Apna Dal leader Anupriya Patel, JDU leader Ram Nath Thakur, AIADMK leader A Navaneethakrishnan, RPI leader Ramdas Athawale and LJP leader Pashupati Paras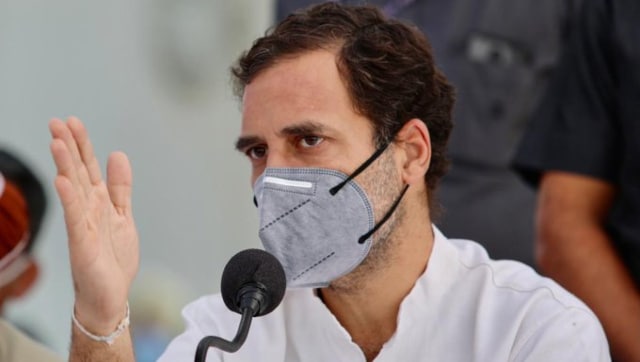 India
The former Congress president also shared a video on Twitter highlighting the alleged slow vaccination rate and media reports where people were not getting vaccines