20-year-old SFI leader stabbed to death in Kerala college, police take three PFI workers in custody
SFI activist was stabbed to death by PFI workers in Kerala's Maharaja's College, Ernakulam campus. Police suspect row over college walls between political groups caused attack.
Kochi: A Student Federation of India (SFI) leader was stabbed to death and two others were injured in an attack allegedly by members of a pro-Islamic outfit at a college in Kochi, police said today.
The police said they were attacked allegedly by workers of the Campus Front and its parent outfit Popular Front of India (PFI) inside the Maharaja's College, Ernakulam campus on Sunday night.
The condition of one of the injured students is said to be serious.
"Three workers of the PFI and the Campus Front have been taken into custody in connection with the incident," police said.
The SFI, student wing of the CPM has called for a state-wide protest on Monday against the killing of Abhimanyu (20).
The SFI leader, a second-year degree student at the college, was a resident of Vattavada in Idukki district and also a member of the organisation's Idukki district committee.
The body has been kept at the Ernakulam General Hospital's mortuary.
Police suspect that issues between student activists over using college walls led to the attack.
CPM state secretariat member and former Rajya Sabha MP P Rajeev condemned the attack on the SFI workers and described it as a "planned" one carried out by forces with "extremist nature."
"We have not heard about such a heinous attack on student activists in recent times. All the progressive forces should come forward to fight against such outfits with extremist nature," said Rajeev, a former state leader of the SFI from Ernakulam district.
India
Lidwina Joseph, a student of Kendriya Vidyalaya at Thrissur, enclosed in her letter a drawing depicting discharge of duties by the apex court where a judge is seen hammering down the coronavirus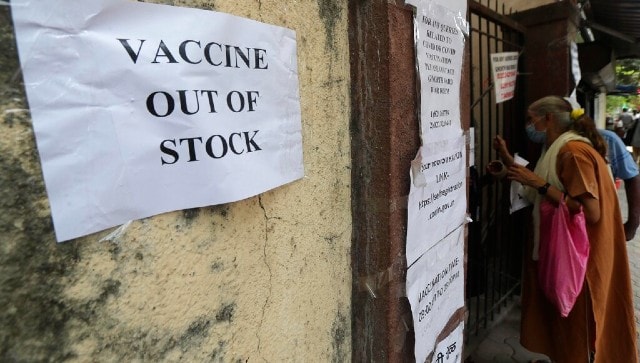 India
Punjab, Delhi, Rajasthan, Uttar Pradesh, Gujarat, and Maharashtra reported 7.08%, 3.95%, 3.91%, 3.78% 3.63% and 3.59% respectively
Sports
FIFA's ban comes in the wake of East Bengal and KBFC's failure to comply with "financial obligations" for their former players Johnny Acosta and Matej Poplatnik.