1993 Mumbai blasts verdict: TADA court convicts Abu Salem, Mustafa Dossa, 4 others; quantum due on Monday
A special TADA court pronounced the verdict in the 1993 Mumbai serial blast case and found prime accused Abu Salem, Mustafa Dossa, Firoz Khan, Tahir Merchant and Karimullah guilty of conspiracy, murder and terror charges.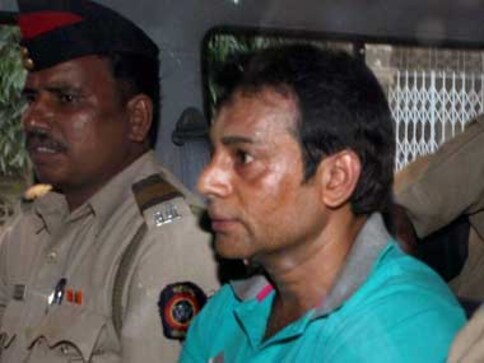 A special Terrorist and Disruptive Activities (Prevention) Act (TADA) court on Friday pronounced the verdict in the 1993 Mumbai serial blast case and found prime accused Abu Salem, Mustafa Dossa, Firoz Khan, Tahir Merchant and Karimullah guilty of conspiracy, murder and terror charges.
Salem was extradited from Portugal in 2005, while Dossa was extradited from the United Arab Emirates. Abdul Qayyum has been acquitted in the case. Court ordered his release on personal bond. Salem, on the other hand, was acquitted of some charges of TADA for which he was framed initially.
1993 Mumbai blasts case- Special TADA Court has convicted 6 people out of 7 accused & 1 person acquitted: Deepak Salve,Spl public prosecutor pic.twitter.com/kbIq6a5PDh

— ANI (@ANI_news) June 16, 2017
Mumbai TADA Court believes Mustafa Dossa, Abu Salem, Tahir Merchant and Firoz Khan were among the main conspirators of '93 blasts case — ANI (@ANI_news) June 16, 2017
1993 Mumbai blasts case: Mumbai TADA Court believes prosecution failed to prove charges against Riaz Siddiqui for conspiracy

— ANI (@ANI_news) June 16, 2017
The convictions came as part of a judgment on Friday in the second leg of the trial in the serial blasts case involving seven accused by a special TADA court in Mumbai. The court has set the next hearing date on 19 June, to decide the date for argument on quantum of sentence. The TADA court believes prosecution failed to prove charges against Riaz Siddiqui for conspiracy. All accused have been acquitted of the charge of waging war against the nation.
Dossa has been found guilty of taking part in the blasts conspiracy meetings held in India and Dubai before the terror strike was carried out at 12 targets in Mumbai. He is also found guilty of arranging for the arms and ammunition for the blasts with his brother Mohammed Dossa and making travel arrangements for some of the persons involved to meet absconder mafia don Dawood Ibrahim Kaskar.
The dastardly attacks had left 257 people dead, 713 seriously injured and destroyed properties worth Rs 27 crore. In the first leg of the trial that concluded in 2007, the TADA court had convicted 100 accused in the case, while 23 people were acquitted.
The trial of the seven accused — Salem, Mustafa Dossa, Karimullah Khan, Firoz Abdul Rashid Khan, Riyaz Siddiqui, Tahir Merchant and Abdul Qayyum — were separated from the main case as they were arrested at the time of conclusion of the main trial. Salem was accused of transporting weapons from Gujarat to Mumbai.
He also handed over actor Sanjay Dutt, who was an accused in the case for illegally possessing weapons, AK-56 rifles, 250 bullets and some hand grenades at his residence on 16 January, 1993. Two days later, on 18 January, 1993, Salem and two others went to Dutt's house and got back two rifles and some rounds.
The court had dropped certain charges against Salem in 2013 after the Central Bureau of Investigation (CBI) moved a plea, saying those charges were against the extradition treaty between India and Portugal. Mustafa Dossa allegedly masterminded the landing of explosives including RDX in India and sent some youth to Pakistan to acquire arms training.
The court, in all, recorded statements of around 750 prosecution witnesses and 50 witnesses. Three accused including Salem had confessed to their crime during investigations carried out by the CBI over the years into the blasts case. Though the hearing in the case began in 2007, it was delayed as three petitions were pending with the Supreme Court, one each filed by Mustafa Dossa and Salem, and another by CBI.
The trial resumed in 2012 and concluded this March. The case (involving the seven accused) was first heard by judge Pramod Kode, who had also delivered the judgement in the first leg of the trial and convicted 100 accused and acquitted 23 in 2007.
Later, Judge DU Mullah presided over the TADA court, and the case is now being heard by Judge GA Sanap.
It was during the trial in 2013 that the Supreme Court pronounced a judgement on appeal filed by all the accused wherein key conspirator Yakub Memon's death sentence was confirmed, while that of others (all bomb planters) were commuted to life imprisonment.
Sanjay Dutt and many others surrendered before the TADA court here in May 2013 after the apex court upheld their conviction.
Yakub Memon was executed on 30 July, 2015 after his several pleas seeking clemency were rejected, including the post-midnight hearing by Supreme Court on the day he was hanged. On 12 March, 1993 country's commercial capital witnessed an unprecedented terrorist attack when a series 12 bomb explosions took place one after another in about a span of two hours.
The blasts took place at Bombay Stock Exchange, Katha Bazaar, Lucky petrol pump near Sena Bhavan, opposite Passport office near Century Bazaar, Fishermen's colony at Mahim Causeway, at basement of Air India Building, Zaveri Bazaar, Hotel Sea Rock, Plaza Theatre, Centaur Hotel (Juhu), Sahar Airport (Bay No 54) and Centaur Hotel (near airport).
This was the first ever terrorist attack in the world where RDX (Research Department Explosive ie cyclotrimethylene trinitramine) was used on such a large scale after the Second World War.
According to the prosecution, in order to avenge the demolition of Babri Masjid, members of the crime syndicate under the fugitive don Dawood Ibrahim along with other absconding accused Tiger Memon, Mohammed Dossa and Mustafa Dossa (who is presently facing trial) hatched a conspiracy to commit terrorist acts in India.
The prosecution said that the object of the crime was to commit terrorist acts with an intent to overawe the Government of India, to strike terror on the people, alienate section of the people and to harm the communal harmony.
It said that the conspirators smuggled fire-arms, ammunitions, detonators, hand grenades and highly explosive substances like RDX into India and stored it.
According to the prosecution, Mustafa Dossa, Tiger Memon and Chhota Shakeel organised training camps in Pakistan and in India to impart and undergo weapon and arms training and handling of explosives. They also sent men from India to Pakistan via Dubai for arms training. The prosecution also said that the conspirators held 15 meetings before the execution of the blasts.
With inputs from agencies
Find latest and upcoming tech gadgets online on Tech2 Gadgets. Get technology news, gadgets reviews & ratings. Popular gadgets including laptop, tablet and mobile specifications, features, prices, comparison.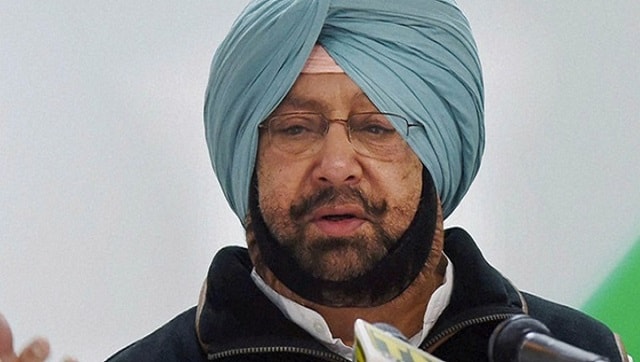 India
The Punjab CM said his Delhi counterpart's demand was nothing but a 'political gimmick' aimed at regaining AAP's lost foothold in the state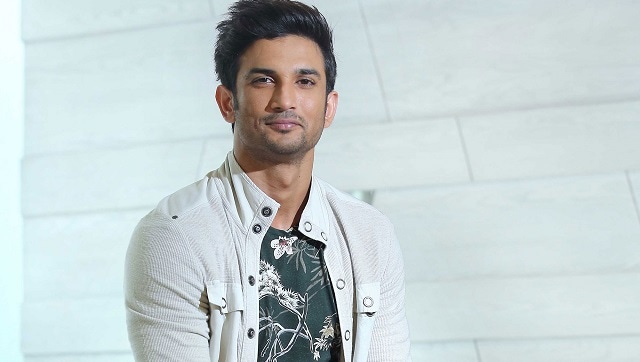 India
Maharashtra Home Minister Anil Deshmukh had earlier said the case will not be transferred to the CBI