1993 Mumbai blasts case: Abu Salem spared the gallows by extradition laws; Tahir Merchant, Feroz Khan get death
Extradited gangster Abu Salem was on Thursday sentenced to life imprisonment by a Mumbai court in the 1993 serial blasts case.
Twenty-four years after the deadly Mumbai blasts that left 257 people dead, a special TADA court on Thursday awarded death penalty to two convicts, life sentences to two others — including gangster Abu Salem — while giving 10 years in jail to one accused in the 1993 case.
Special Judge GA Sanap pronounced the death verdicts on convicts Mohammed Tahir Merchant and Feroz Khan for their role in the blasts, said Special Public Prosecutor Deepak Salve.
Besides Salem, the Special Court awarded life sentence to Karimullah Khan and 10 years rigorous imprisonment to the fifth convict, Riyaz Siddiqui.
A special TADA court had in June convicted six persons, including mastermind Mustafa Dossa and Salem, in the blasts case. It, however, let off accused Abdul Qayyum, for want of evidence. This was the second leg of the trial.
The attacks were allegedly carried out by one of India's most wanted men, Dawood Ibrahim, and his accomplice Tiger Memon to avenge Muslim deaths during the Hindu-Muslim riots that had rocked Mumbai a few months earlier.
Tiger was awarded the death penalty by a TADA (Terrorism and Disruptive Activities (Prevention) Act) court on 27 July, 2007. He, however, is still in Pakistan as media reports suggest and India is still clueless about the whereabouts of Dawood.
All the seven accused faced multiple charges which included criminal conspiracy, waging war against the government of India and murder. The trial of Salem, Mustafa Dossa, Karimullah Khan, Feroz Abdul Rashid Khan, Riyaz Siddiqui, Tahir Merchant and Abdul Quayyum was separated from the main case as they were arrested subsequently.
The role of all five convicts
Abu Salem: Extradited to India from Portugal in 2005, Salem is one of the masterminds behind the deadly attacks that shook India's financial capital in 1993. The TADA court had earlier held that prosecution proved Salem was one of the main conspirators and he was the one who delivered three AK-56 rifles and ammunition and hand grenades to actor Sanjay Dutt (convicted in earlier phase of trial under the Arms Act). Salem, who was close to (Dawood's brother) Anees Ibrahim and Dossa, took upon of himself to bring a part of arms and ammunition from Dighi to Mumbai, the court earlier said. This was "vital towards achievement of the conspiracy so that the weapons could be used to terrorise and torment innocent citizens of India", the court had said.
Riyaz Siddique: A close aide of Salem, Siddique had arranged for the vehicle used to transport the arms and ammunition. According to the court, it was Siddique who had transported RDX and ammunitions concealed in a Maruti van to Bharuch in Gujarat. Siddiqui had then allegedly handed over the van to Salem, who in turn distributed the explosives and ammunitions to other accused in the case, including the Bollywood actor, Hindustan Times reported.
Tahir Merchant: He is one of the two convicts who have been handed out a death sentence in the case. According to a Hindustan Times report, Merchant was accused of motivating his associates to arrange men from Mumbai to be sent to Pakistan for arms training. He was also responsible for arranging transport and fake passports for Indians to attend arms training in Pakistan. He actively participated in the conspiracy meetings in Dubai and he also planned to set up an illegal arms factory in India.
Firoz Khan: He was a key aide of Merchant, and was responsible for conspiring with and bribing customs officials about the landing (of arms and explosives) that was to take place the next day. He also played an active role in the conspiracy meetings. Khan had also applied to become an approver and get pardon in the case, however, the court had turned down his plea after the CBI said that it had enough evidence against all of them and it did not any approver to further strengthen the case, The Hindu reported.
Mustafa Dossa: Mustafa Ahmed Umar Dossa was accused of being one of the key conspirators apart from Dawood and Tiger. He is the brother of Mohammed Dossa, another accused in the case and the first conspiracy meeting in the case was held at his residence. "The court observed that Dossa took the "first step" in the conspiracy by sending the arms and ammunition for the blasts. The CBI claims it was according to Dossa's instructions that the arms were distributed. While Mustafa Dossa organised the first landing, two subsequent landings of RDX and other ammunition at Shekhadi were facilitated by absconding co-accused Tiger," The Indian Express reported. Dossa was also the one who managed the arrangement and expenditure for the journey of co-accused to Pakistan and facilitated their arms training.
Dossa died of cardiac arrest at JJ Hospital in Mumbai, shortly after being convicted, on 28 June.
Karimullah Khan: He was a close associate of prime accused Tiger. He ensured smooth landing of RDX at Shekhadi in coastal Maharashtra.
Yakub Memon's hanging
Tahir Merchant and Feroz Khan are not the first to have been sentenced to death in the case. In fact so far, Yakub Memon remains the sole convict who was executed by the Indian state in the case. Prime accused Tiger Memon's brother, Yakub was executed on 30 July, 2015 in the case on charges of having funded the training of 15 youths who were sent to Pakistan to learn the handling of arms and ammunition. He was also accused of funding the escape of the Memon family following the blasts in the financial capital of India.
Yakub's hanging took place despite last minute efforts by his lawyers to delay it. In an unprecedented move a three-judge Supreme Court had heard is curative petition at 3 am on the day of his hanging. Among the grounds for Yakub seeking his death penalty being commuted was the fact that he was suffering from schizophrenia.
The controversy around Yakub's death sentence
There is much debate around the fact whether Yakub surrendered or the Indian authorities nabbed him while he was trying to flee. One version of the story goes that Yakub only aided in swindling funds for his brother and he was unaware of any conspiracy about the blasts or the use that money was being put to.
Yakub fled with his entire family on 10 March, 1993, two days before the Mumbai blasts. He reportedly met his family lawyer in Kathmandu in July 1994. Upon learning that he was unlikely to receive any mercy if he surrendered to Indian authorities, he prepared to leave for Karachi, where he had been living under house arrest for a year.
After being caught with multiple passports at the Kathmandu airport in July 1994, Yakub was officially arrested on the morning of 5 August 1994, inexplicably from the New Delhi railway station. Reports around the time say that Yakub had struck a deal with CBI and was expecting to be shown mercy during his trial.
Upon surrender/arrest, Yakub maintained that he was innocent and denied knowledge of the Mumbai blasts. On hearing the judgment, Yaqub, generally a mild-mannered man, in an emotional outburst had said loudly, "Forgive this man Lord for he doesn't know what he does."
Why Salem got away with a life sentence, while Yakub was hanged?
A News 18 report, quoting the CBI officer who led the team to Lisbon to bring Salem and Monica back to Mumbai, states that Salem had used the fake identity of a Pakistani national to escape the gallows in India. The Indian Extradition Act of 1962 had to be amended just to facilitate Salem's extradition, such was the web of loopholes that Salem played upon.
"He is brought from a country which bars capital punishment. The 1993 amendment to the Indian Extradition Act, 1962 and Section 34 (c) was needed because the government of India was facing problems in getting Salem extradited from a country which had banned death sentence. Hence, this amendment acted as an assurance to those countries," OP Chatwal, the retired Director General of Investigation (DGI), CBI told News18.
With inputs from agencies
Find latest and upcoming tech gadgets online on Tech2 Gadgets. Get technology news, gadgets reviews & ratings. Popular gadgets including laptop, tablet and mobile specifications, features, prices, comparison.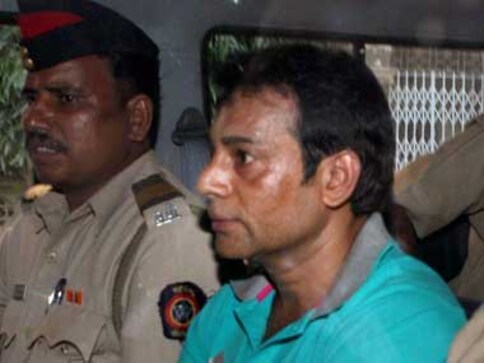 India
The BJP hailed the court verdict in the Mumbai serial blasts case, saying it shows India's unwavering commitment to ensuring that perpetrators of acts of terror do not go unpunished.
India
Gangster Abu Salem, an accused in the 1993 Mumbai blasts case, was today attacked inside Taloja Central Jail in neighbouring Navi Mumbai, police said.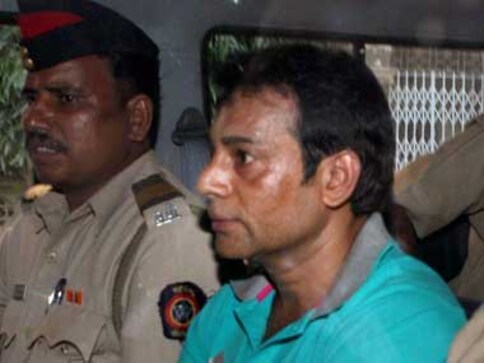 India
Welcoming the death sentence awarded on Thursday by a Mumbai court to Tahir Merchant and Firoz Abdul Rashid Khan and life imprisonment to Abu Salem