1993 Mumbai blasts case: Abu Salem spared the gallows; govt must act before criminals bolt to safe havens
Abu Salem's sentencing would have felt like a consolation prize at best, for the 'real' mastermind, Dawood Ibrahim, is ensconced in Pakistan.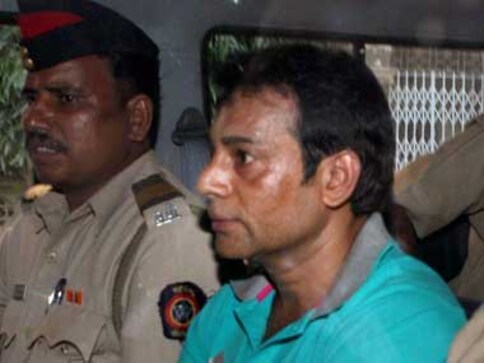 Indians in general and the BJP in particular would have celebrated the death sentence that was not to be for Abu Salem, the prime accused in the 1993 Mumbai blasts.
But it would have felt like a consolation prize at best, for the 'real' mastermind, Dawood Ibrahim, is ensconced in Pakistan. Nonetheless, getting his henchman was satisfying. What is not is that extradition laws spared him the gallows.
While Dawood chose Karachi as his hideout, Abu Salem went to distant Portugal, making a cynical calculation that if it came to crunch, he would be bailed out by the India-Portugal extradition treaty – under which Portugal hands over fugitives to Indian authorities albeit with a rider; no death sentence, period.
The trial court delivered what could be perceived as a travesty of judgment, if not of justice. While his two accomplices are to be hanged till death, Salem has been 'let off' with a life sentence. Pacifists may quibble and demur but in their worldview, a life sentence is more harrowing than a death sentence.
For them, a death sentence is a coup de grâce or like a sudden heart attack, causing instant death, whereas a life sentence is like a paralytic stroke that leaves a patient a veritable vegetable for the rest of his life. Be that as it may, the judge had his hands tied while writing the verdict.
Mercifully, a parity-of-punishment plea was not made – since you have spared Salem from the gallows, spare his accomplices as well. This plea was cunningly made by Ram Jethmalani in the infamous Uphaar Cinema fire case and surprisingly accepted by the Supreme Court with alacrity only to be rescinded later on appeal. Elder brother Sushil Ansal was spared the jail term in deference to his octogenarian status and Jethmalani had asked for parity of punishment for his younger brother Gopal Ansal.
Tax crooks resort to treaty shopping. The India-Mauritius treaty, till it was scrapped in 2016, allowed foreigners to thumb their noses at the Indian income tax law by setting up shell companies in Mauritius and routing their investments from there.
The treaty said that such investments were taxable to capital gains tax in Mauritius and not in India, and Mauritius post-haste abolished capital gains tax. Mauritius thus played dog in the manger, much to the delight of foreign investors who perfected the art of coming to India via Mauritius.
Much the same is happening with regard to more daring criminals. Salem must have used his native cunning or was advised by a seasoned lawyer to flee to Portugal. Continental Europe has abolished the death penalty and some of them practice it as an article of faith, so much so that it is written as an inviolate clause in their extradition treaties with other nations.
Portugal is one such nation. White collar criminals like liquor baron Vijay Mallya and before him Lalit Modi of IPL infamy too have planned their asylums in London. Their escapades are after due deliberations.
While invidious tax treaties can be scrapped to prevent tax treaty shopping, it is difficult to dictate to other nations what their world view of crime and punishment should be.
Salem, Modi and Mallya hold out a common lesson for our government – there is no point in shutting the doors after the horses have bolted.  Act swiftly and arrest criminals before they flee to 'friendly' nations. And if courts grant them bail, send out red alerts to airports in addition to seizing their passports and tailing them.
Explainers
Experts say SVB's failure is likely to affect Indian start-ups in the short term when it comes to funding and making payroll. A major impact of the 'contagion' on Indian banks or the banking system is unlikely
Explainers
Iwao Hakamada was in 1966 accused of robbing and murdering his employer and his wife and children. The 87-year-old, who spent nearly 50 years on death row, was released from prison in 2014 after a court ruled investigators could have planted evidence. Now, the high court has ordered a new trial
Explainers
A native of Zhejiang province, the 63-year-old Li Qiang is an acolyte of Xi Jinping. Qiang is the former party chief of Shanghai and his elevation was earlier in doubt over his handling of the two month-lockdown in the financial hub last year