Two years after Assam paper mill shutters, families blame stress-related complications for death of 19 ex-employees
Since the Cachar Paper Mill in Assam ceased functioning, 18 other deaths have been reported. Families of the deceased claim that stress was an underlying cause.
Silchar: Days after 54-year-old Sujit Dey, a former employee of the Hindustan Paper Corporation's defunct Cachar Paper Mill in southern Assam, died following a stroke on 7 June, his bereaved wife said she had seen it coming all along.
"In many ways, he had died the day they downed the shutters of the mill where he had worked for several years. I saw him wasting away after that, little by little every day," Bijoya Dey, 45, said at her house in Kalinagar, Part-III, at Katakhal in Hailakandi.
"It was the stress that got to him," said Bijoya, while her 15-year-old son crouched near a crumbling wall of the house that had seen better days. "My husband kept struggling amidst all odds so the family could survive. His health started failing even as we fought for his pending salary. We couldn't afford treatment. Now, I don't know how to make ends meet. We don't even have his pension to fall back on," she said.
Sujit's demise is the latest in a spate of deaths that have occurred among the former employees of the Cachar Paper Mill, the only major industrial undertaking in Assam's Barak Valley, located at Panchgram in Hailakandi district.
Narendra Modi promised to revive mills in 2014
Since the mill, which had a staff of about 1,000, ceased functioning in October 2015, 18 other deaths have been reported, with family members of the deceased claiming that the deaths were a result of stress-related complications as the workers, both contractual and permanent, had not been paid salaries pending for over 18 months.
The mill stopped functioning owing to a number of factors, including a shortage of bamboo and a ban imposed by the National Green Tribunal (NGT) on mining and transportation of coal from Meghalaya.
Manabendra Chakraborty, president of Cachar Paper Projects Workers' Union, said that the workers of the mill were awaiting 'Achhe Din' that Prime Minister Narendra Modi promised during his poll campaign in 2014.
"At least 19 former employees of the mill have died since it stopped functioning, mostly because they were under stress and could not afford treatment. It is shocking that the government is still not taking any concrete steps for payment of pending salaries or revival of the mill," said Chakraborty.
He added, "When Modi was on his campaign trail here in 2014, he had announced that the Cachar Paper Mill and Nagaon Paper Mill at Jagiroad would be revived if the BJP came to power. Despite being in power at both the Centre and the state now, the BJP has not fulfilled its promises. Where are the 'Acche Din' the party promised?"
Chakraborty also said that the union was opposed to privatisation of the mill. In February, Union minister for heavy industries Anant Geete said that the Centre would hand over the management of the two mills in Assam to private parties. Chakraborty said it would be the final nail in the coffin. "See what happened to Ashok Paper Mill in Assam's Bongaigaon district. It was permanently closed after being privatised."
He said that workers would stage large-scale protests unless all pending salaries are paid within two months and the mill revived. Following a series of protests and hunger strike by former employees in April, the Centre released three months' salaries in phases.
'Death will relieve us'
Najmul Islam, general secretary of Cachar Paper Projects Workers' Union, said many employees rendered jobless were in dire straits. While some were reeling under debt, others had to sell their belongings to survive.
Dolly Dey, wife of Nabendu Dey, a former mill employee who stays at Azad Hind Road in Silchar, said the family might have to take an extreme step if pending salaries were not released.
"My husband is demanding what he worked for. How does one feed a family of five without any money? There is no end to our misery. Only death will relieve us now."
A senior official of Hindustan Paper Corporation said it was likely that salaries for a few more months would be released soon.
Silchar MLA Dilip Kumar Paul added that the government was concerned about the sufferings of the employees and was trying for release of pending salaries at the earliest.
Assam's fisheries, PWD and excise minister Parimal Suklabaidya said the state government was in touch with the Centre and efforts were on for revival of the mills but added that privatisation appeared to be their only lifeline.
Congress leaders, however, said the BJP's promises rang hollow. Ajit Singh, former Congress minister from Udharbond constituency in Cachar district, said, "Modi is good at making false commitments. He assured people that the mill would be revived but has failed to follow through. When the Congress was in power, the Cachar mill was up and running. It met its downfall after the BJP came to power."
Kamalakhya Dey Purkayastha, Congress MLA from Karimganj North, added that the government should take responsibility for the deaths of former employees of the Cachar Paper Mill. "The CBI should investigate who is responsible for the pitiable condition of the mill and why salaries were not given to the workers," he said.
(Swapnaneel Bhattacharjee is a Silchar-based freelance writer and a member of 101Reporters.com, a pan-India network of grassroots reporters)
Find latest and upcoming tech gadgets online on Tech2 Gadgets. Get technology news, gadgets reviews & ratings. Popular gadgets including laptop, tablet and mobile specifications, features, prices, comparison.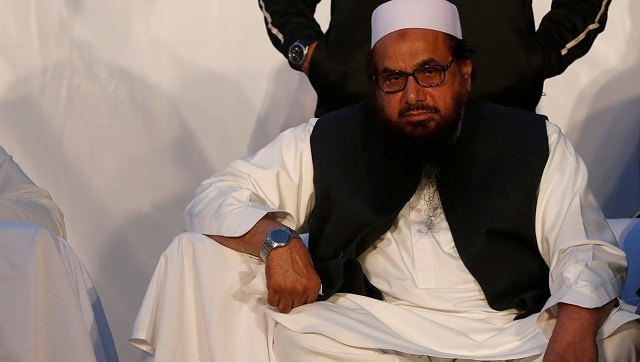 World
Saeed has been in and out of house arrest since 2008, with the courts setting him free after the State seemed unable to frame charges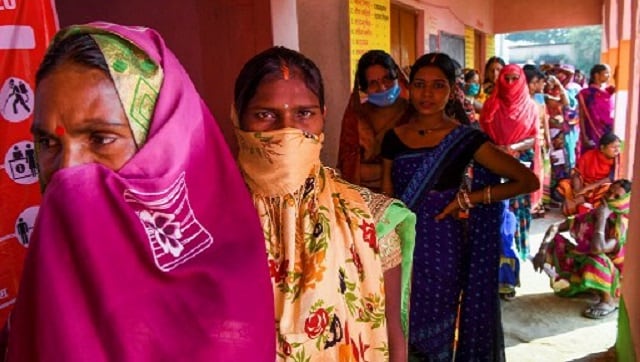 Politics
The difference between the average vote share of first-time candidates and candidates who have contested in Bihar elections before , is highest for the Congress, potentially indicating that the party's performance varies highly based on the candidate
Lifestyle
'As I read Emily Ratajkowski's tale, I thought of many of the stories I had heard amongst the models I had interviewed that struck a similar chord,' writes Manjima Bhattacharjya in her monthly column, 'Curious Fashion'