11 killed in Odisha lightning strikes as floods wreak havoc in other parts of country
Eleven people were killed as lightning struck them in Odisha on Sunday while landslides and floods triggered by heavy rains continued to wreak havoc in many parts of the country killing several people.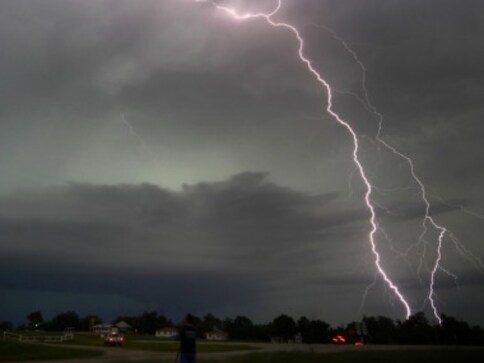 New Delhi: Eleven people were killed as lightning struck them in Odisha on Sunday while landslides and floods triggered by heavy rains continued to wreak havoc in many parts of the country killing several people.
In Delhi, the skies were partly cloudy with the maximum Temperature
settling at 34.1 degrees Celsius, normal for this time of the year, while the minimum was recorded at 28 degrees Celsius, a notch above the season's average.
Humidity levels oscillated between 82 and 62 percent.
In Odisha, the flood toll rose to seven with the death of three more persons in Jajpur district while lightning strikes in Bhadrak, Balasore and Kendrapara districts claimed the lives of 11 people and left around eight injured.
According to an official, while five died in Bhadrak, three each were killed in Balasore and in Kendrapara districts.
However, in a major respite to the people in Kendrapara and Jajpur districts, water level in the Brahmani river has receded at Jenapur.
The water level of Kharasrota river is showing a receding trend near Aul in Kendrapara district. The flood situation in Sundargarh district has also improved considerably with the waters of Brahmani, Ib and Koel rivers receding.
The flood-like situation in the southwestern districts of Rajasthan too has started to improve as the water showed receding trend, even as the death toll touched 17 since 22 July.
A body was fished out from a swollen canal in Sumperpur and two children drowned in a pond in Marwar Junction of Pali district.
As many as 55 people were rescued from different villages in Barmer. Relief and rescue operations at all affected districts are being carried out by the army, NDRF, SDRF and the respective district administrations, an official said.
Heavy rains lashed parts of Jodhpur division while light to moderate rainfall was witnessed in Jaipur, Udaipur, Ajmer divisions and at isolated places in Bharatpur, Kota and Bikaner divisions.
In the eastern part of the state, Mount Abu recorded five centimetres of rains followed by four centimetres each in Sirohi, Pindwara and Sheoganj of Sirohi district. In west Rajasthan, Sinderi in Barmer district recorded 11 centimetres of rains followed by 10 centimetres at Rohat, nine centimetres in Marwar Junction and eight centimetres each in Sedwa of Pali district.
The flood situation in West Bengal improved further as water has started to recede in majority of the rivers in the worst-hit Howrah, Hooghly and West Midnapore districts.
The toll, however, rose to 34 since 21 July following the death of three more persons in the state, officials said.
A senior official in the state's Disaster Management Department said that nearly 25 lakh people were affected in about 170 villages in 11 flood-hit districts.
The flood was mainly caused by heavy rains earlier this week, triggered by a huge low pressure trough, and water released by the Damodar Valley Corporation (DVC) through its dams along the course of the Damodar river in Bihar and Bengal.
Maximum temperatures at most places in Haryana and Punjab hovered close to the normal limits with the joint capital Chandigarh receiving light showers and recording a maximum of 33.5 degrees Celsius.
Hisar in Haryana registered a high of 35.1 degrees Celsius, while Ambala recorded a maximum of 34.2 degrees Celsius.
In Punjab, Amritsar recorded a high of 34.8 degrees Celsius. Ludhiana and Patiala recorded 34.7 degrees Celsius each.
Four persons, including a father-son duo, have been killed in rain-related incidents in Himachal Pradesh where several roads are blocked due to landslides, an official said.
In Chamba district, a man and his five-year-old son were killed when a boulder fell on their motorcycle. In Kangra district, a 12-year-old boy was swept away in a flash flood while a tourist from Jalandhar drowned in the swollen Beas river near the Kaleshwar temple.
Landslides triggered by rains occurred at interior areas of Shimla, Mandi, Kullu, Chamba and Kangra districts.
Moderate rains occurred at several places in the low and mid hills and Dharampur received 54-millimetre rains followed by Dharamshala 52 millimetres, Kheri and Kandaghat 26 millimetres each, Sundernagar, Hamirpur and Sarahan 21 millimetres each, Tissa 19 millimetres, Bharari 15 millimetres, Manali 13 millimetres and Jogindernagar 11 millimetres.
Moderate to heavy rainfall occurred at many places in Bihar with Patna, Bhagalpur and Gaya registering 26.5 millimetres, 50.9 millimetres and 11.8 millimetres of rains respectively this morning since Saturday. Cheria Bariyarpur received 14 centimetres of rains while gauged nine centimetres of precipitation.
Purnea recorded the highest maximum temperature at 34 degrees Celsius, followed by 32.8 degrees Celsius in Bhagalpur, 31 degrees Celsius in Patna and 29.1 degrees Celsius in Gaya.
Uttarakhand, Jharkhand, Gujarat, Maharashtra, Andhra Pradesh, Telangana, Kerala, Tamil Nadu, coastal Karnataka and eastern Uttar Pradesh also received rains.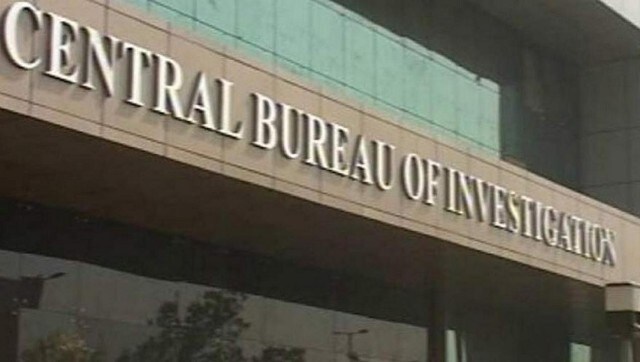 India
According to a CBI official, Adhikari may be asked questions related to various phone calls he had made from his mobile phone regarding his daughter's appointment in a government-aided school
Politics
His comment comes a day after Centre announced its decision to withdraw the notification capping jute prices at Rs 6,500 per quintal, a demand he and other industry stakeholders have been pressing for in the last few weeks
Politics
The speaker is nominated by the Governor to swear in new member of the assembly. However, Jagdeep Dhankhar had decided to name the deputy speaker for the job, and despite repeated pleas by Babul Surpiyo, the governor had decided to stick to his decision