10 years on from LeT's 26/11 attacks on Mumbai, JeM writings call for further seaborne attacks on India
A decade ago, 10 jihadi fighters from Lashkar-e-Taiba (LeT), arriving by sea from Pakistan's port city of Karachi, landed on the coast of Mumbai and carried out coordinated terror attacks at multiple locations
India will mark the 10th anniversary of the Mumbai terror attacks on 26 November. A decade ago, 10 jihadi fighters from Lashkar-e-Taiba (LeT), arriving by sea from Pakistan's port city of Karachi, landed on the coast of Mumbai and carried out coordinated terror attacks at multiple locations, killing 166 people and wounding over 300.
It appears now that Jaish-e-Muhammad (JeM) may be planning a seaborne attack of its own against India. JeM is led by Masood Azhar, one of the three terrorists freed by India in exchange for the passengers of the Indian Airlines flight IC-814 hijacked en route Kandahar in 1999. For both LeT and JeM, India is the main target.
In recent months, JeM's weekly newspaper Haftroza Al-Qalam has been publishing reports and analyses about the importance of jihad on oceans. The first indication that JeM may be thinking of seaborne missions emerged this year when Haftroza Al-Qalam published in its issue dated 6 to 12 April a short report stressing the theological importance of jihad on oceans. The report quoted Prophet Muhammad as saying: "Some people from my ummah (global Islamic community) rode on the oceans as a king sits on a throne".
Subsequently, the JeM chief wrote a column on this subject. In a column in Haftroza Al-Qalam in the 29 June to 5 July edition, Azhar said, "Allah has offered a special blessing for 'oceanic jihad' — jihad on water, jihad on sea, jihad riding on the chest of water. This jihad is 10 times more important than the jihad on land", as per a translation of his columns available from the Jihad and Terrorism Threat Monitor of the Middle East Media Research Institute in Washington, DC.
Azhar also stressed that Umar ibn Khattab, the second caliph of Islam who ruled from 634 to 644 CE, had issued a binding order to all his governors to ensure that "every Muslim will teach their children swimming, archery and horseback riding". A month before this column, a statement of Azhar was shared on Telegram in which he said, "Today the mujahideen are in Kashmir, Lucknow, Delhi and Mumbai too."
The Pakistani State's role in promoting JeM cannot be ruled out. Azhar's Urdu newspaper is published and sold openly in the streets of Pakistan. Also, he continues to operate from Usman-o-Ali Markaz, a mosque-cum-training centre functioning as the JeM's headquarters in the city of Bahawalpur. Every year, JeM organises conferences on the interpretation of what it calls "jihadi verses" of the Quran. These conferences are organised by Al-Rehmat Trust, a charity arm of JeM.
Azhar wrote another column in the Haftroza Al-Qalam issue dated 6 to 12 July, announcing that many individuals have learnt swimming. He said, "For the pleasure of Allah, we have started this campaign and as per our resources, we have made some arrangements too. All praise be to Allah, several individuals have learned (how to swim)." In this column, the jihadi commander also predicted that a lakh individuals would have learnt swimming before the onset of the winter in December 2018.
As the 10 anniversary of 26/11 approaches, this theme of jihad on oceans has appeared frequently in this Urdu-language weekly. In an article in Haftroza Al-Qalam (13 to 19 July edition), jihadi cleric Muhammad Mansoor Ahmed wrote that swimming is useful in natural disasters and added, "Swimming also benefits jihadi training. Because in any war, a need arises to cross a pond, canal, river or sea. This is a natural fact. In today's wars, blockading of seas has fundamental importance from a defence point of view."
Should India take such pieces of writing seriously? Given the fact that Azhar is backed by the Pakistani State, especially the Inter-Services Intelligence (ISI), India cannot be complacent.
Pakistani Taliban commander Adnan Rasheed, a former employee of the Pakistan Air Force (PAF), revealed in a 2013 interview that JeM is a sub-unit of the ISI, stating that a unit called "Idarat-ul-Pakistan" was formed inside the Pakistani military to train jihadis in the army, navy and air force. Rasheed, who trained under JeM while serving in PAF, said he was told by his boss: "There is no difference between us and JeM. We are soldiers in uniform and they are soldiers without uniform."
The other worrying point about the jihadi threat originating from Pakistan is a visible parallel between the 11 September, 2001 attacks in the US and the 26/11 attacks in Mumbai. On 9/11, jihadis hijacked planes to launch airborne attacks on New York, Washington and other targets in the US. On 26/11, the jihadis took GPS-guided boats to launch attacks on Mumbai. At present, the JeM and the LeT are the lead jihadi groups backed by the Pakistani State against India, especially in Kashmir. We live in an era in which jihadi groups are well-fed, well-trained and well-backed by various States. If the JeM was not backed by Pakistani state, one could take a milder view of jihad on oceans espoused by its leadership.
The author is a former BBC journalist and senior fellow at the Middle East Media Research Institute in Washington, DC. He tweets @tufailelif
Explainers
Austra Hind 22 comes amid India's lingering border stand-off with China in Ladakh and tensions between Canberra and its fifth largest trading partner Beijing on the rise. As Australia and India continue to deepen economic bonds, experts call it a 'watershed moment' for the two countries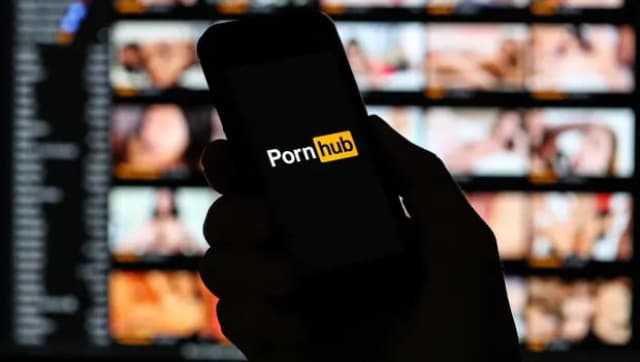 Explainers
News of a 10-year-old being raped and murdered, allegedly by a porn-addicted teenager, has raised the old demand of banning X-rated content online. But studies show countries which loosened porn restrictions witnessed a decrease in sex crimes and experts say porn may act a 'safety valve' for men
Explainers
Viktor Orban donned a scarf depicting 'Greater Hungary' – the historical Hungarian kingdom that contained almost all of what is today Slovakia and large parts of other neighbouring countries including Ukraine, Austria, Croatia, Serbia – to a soccer match on 20 November. Now they are seething