Coronavirus outbreak: Defence ministry sets up seven more quarantine facilities in Jaisalmer, Suratgadh, Jhansi, Jodhpur, Deolali, Kolkata, Chennai
The facilities have been set up at Jaisalmer, Suratgadh, Jhansi, Jodhpur, Deolali, Kolkata and Chennai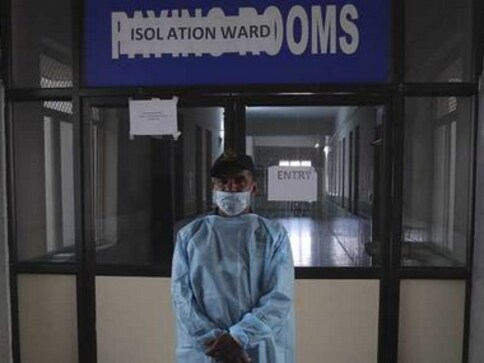 Ministry of Defence has set up seven more quarantine facilities for COVID-19 patients, especially for Indian citizens being brought to back from coronavirus-hit countries, an official said on Thursday

The facilities have been set up at Jaisalmer, Suratgadh, Jhansi, Jodhpur, Deolali, Kolkata and Chennai

The Army is already operating a quarantine facility in Manesar while the one in Hindon, near Ghaziabad, is being operated by the air force
New Delhi: The Ministry of Defence has set up seven more quarantine facilities for COVID-19 patients, especially for Indian citizens being brought to back from coronavirus-hit countries, an official said on Thursday.
The facilities have been set up at Jaisalmer, Suratgadh, Jhansi, Jodhpur, Deolali, Kolkata and Chennai.
"We are expecting more civilians to be brought back to India. We are ready with our facilities," Army spokesperson Colonel Aman Anand said.
Follow LIVE updates on Coronavirus Outbreak
The Army is already operating a quarantine facility in Manesar while the one in Hindon, near Ghaziabad, is being operated by the air force.
World
Videos on Chinese social media that said they were filmed at the factory in the central city of Zhengzhou showed thousands of people in masks facing rows of police in white protective suits with plastic riot shields. Postings on social media said they were protesting unspecified contract violations
Health
As 1.2 million football enthusiasts gather in Qatar for the FIFA World Cup 2022, the WHO has warned of a possible outbreak of camel flu, also known as the Middle East Respiratory System (MERS). Considered to be a deadlier cousin of COVID-19, it kills up to a third of those who get infected
Health
Severe, long-term fatigue, post-exertional malaise, pain and sleep problems are characteristic signs of the disease