Who is Alvin Bragg, the Manhattan district attorney who could criminally prosecute Donald Trump?
The decision by Alvin Bragg to convene the grand jury early this year could result in the first criminal charge against a former US president. Following his election in November 2021, he became the first Black district attorney in Manhattan in 2022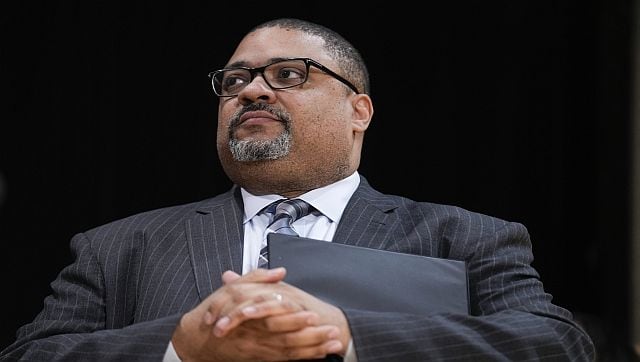 A New York grand jury investigating hush payments made on Donald Trump's behalf during the 2016 presidential campaign has refocused attention on the Manhattan district attorney steering the case.
Alvin Bragg's decision to convene the grand jury early this year could lead to the first criminal charge against a former US president.
Here's what you need to know about Bragg:
Who is the Manhattan district attorney?
Alvin Bragg became Manhattan's first Black district attorney in 2022, following his election in November 2021.
As district attorney, what is Bragg's job?
The office prosecutes nearly all criminal cases in Manhattan, staffed by about 500 lawyers. The district attorney also is a key political figure, overseeing cases that often involve defendants with immense wealth, fame and influence.
Manhattan district attorney is one of the most high-profile prosecution jobs in the world, dramatised on TV shows like Law & Order and Blue Bloods. Robert M Morgenthau, who held the job for 35 years, was the model for the fictional character Adam Schiff on Law & Order, one of the series' original leads played by actor Steven Hill.
The office has a budget of about $150 million (Rs 1,239 crore) and has used a separate $800 million (Rs 6,609 crore) forfeiture fund bankrolled by Wall Street settlements for grants to criminal justice and community organisations and big initiatives, such as testing backlogged rape kits.
Are district attorneys elected?
Bragg is one of five elected district attorneys in New York City — one for each of the city's five boroughs. Bragg won a tough Democratic primary and then the general election to become Manhattan's district attorney. He took over for retiring District Attorney Cyrus Vance Jr.
Bragg is just the fourth elected district attorney in Manhattan in the last eight decades. Frank Hogan served for 31 years. Robert Morgenthau was in office for 34 years, until he was 90. Vance retired at the end of 2021 after 12 years.
What is Bragg's legal background?
Bragg's career includes time as a federal prosecutor, an assistant attorney general for the state of New York and a civil rights attorney who represented Eric Garner's mother as she pressured New York City officials for more accountability against the officers and commanders involved in her son's 2014 death by a police chokehold.
Also read: How former US president Donald Trump's legal woes are getting worse
Bragg's campaign included promises to change the culture of the office and allied him with other progressive prosecutors aiming to eliminate cash bail. Shortly after taking office, he released a public memo promising the district attorney would no longer prosecute some low-level misdemeanour crimes.
Bragg, who grew up in Harlem, graduated from Harvard Law School.
What to know about Bragg's involvement with a possible Trump indictment?
Bragg inherited a yearslong grand jury investigation into hush money paid on Trump's behalf during his 2016 presidential campaign.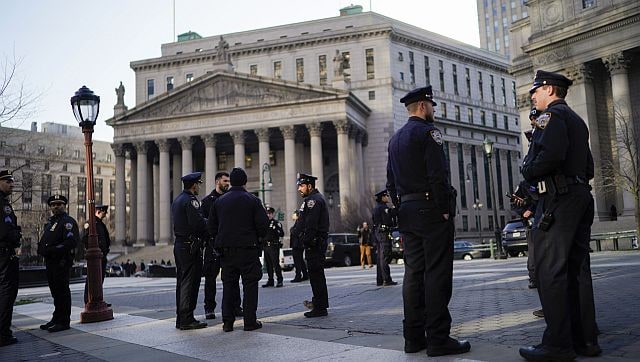 After taking office, Bragg slowed down his office's move toward an indictment against Trump and said he had concerns about the strength of the case. That sparked a public protest by two prosecutors who were leading the investigation and resigned.
But Bragg convened a new grand jury early this year after successfully convicting Trump's family company for tax fraud. He called that result a "strong demarcation line" for proceeding with other parts of the probe.
In general, the grand jury process is seen as extremely favourable to prosecutors.
Proceedings are closed to the public and there is no judge. Prosecutors call and question witnesses and grand jurors — people drawn from the community — can ask questions. Grand jurors can either agree there is enough evidence to issue an indictment, find there is not enough evidence or tell the prosecutor to file lesser charges.
Read all the Latest News, Trending News, Cricket News, Bollywood News,
India News and Entertainment News here. Follow us on Facebook, Twitter and Instagram.
also read
World
After giving Oath Keepers founder Stewart Rhodes the heaviest jail term in more than 1,000 criminal counts initiated in the 6 January 2021 Capitol Riot, US District Judge Amit Mehta will sentence Army veterans Jessica Watkins and Kenneth Harrelson
World
DeSantis will be counting on some of the tech mogul's star power to outshine Donald Trump, who has swept all before him in the early stages of the race and is polling higher than all of the other candidates combined
Photos
The Eternal Pink, the most vibrant pink diamond ever to hit the market, is now on display in Dubai. It will go up for auction on 8 June in New York and is expected to fetch more than $35 million