US, UK, New Zealand and more... Why are these countries banning TikTok?
A growing list of countries is banning the famous video-sharing app TikTok. Their concern is that the app's parent company, ByteDance, would share user data with the Chinese government or push propaganda on it behalf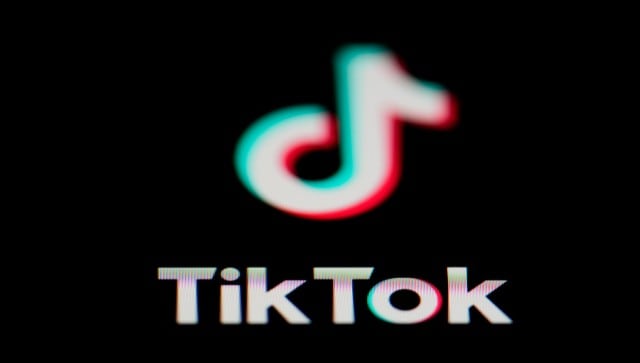 More than one billion people use TikTok to watch its brief video posts globally, demonstrating its enormous popularity.
However, not many lawmakers are fond of it due to security concerns.
They have prohibited the application from government-issued phones.
Let's take a closer look.
Concerns about TikTok
According to Associated Press, TikTok is once again fending off claims that its Chinese parent company, ByteDance, would share user data from its popular video-sharing app with the Chinese government, or push propaganda and misinformation on its behalf.
Both the FBI and the Federal Communications Commission have warned that ByteDance could share TikTok user data — such as browsing history, location and biometric identifiers — with China's authoritarian government.
A law implemented by China in 2017 requires companies to give the government any personal data relevant to the country's national security. There's no evidence that TikTok has turned over such data, but fears abound due to the vast amount of user data it, like other social media companies, collects.
Concerns around TikTok were heightened in December when ByteDance said it fired four employees who accessed data on two journalists from Buzzfeed News and The Financial Times while attempting to track down the source of a leaked report about the company.
However, the company has denied the allegations and said that it is run independently by its own management, Time magazine reported.
Countries that have banned the use of TikTok
India
India imposed a ban on TikTok and dozens of other Chinese apps, including the messaging app WeChat, in 2020 over privacy and security concerns. The ban came shortly after a clash between Indian and Chinese troops at a disputed Himalayan border killed 20 Indian soldiers and injured dozens.
The companies were given a chance to respond to questions on privacy and security requirements but the ban was made permanent in January 2021.
United States
According to AP, this week, the U.S. said that government agencies have 30 days to delete TikTok from federal devices and systems over data security concerns. The ban applies only to government devices, though some U.S. lawmakers are advocating an outright ban. China lashed out at the U.S. for banning TikTok, describing the ban as an abuse of state power and suppressing firms from other countries. More than half of the 50 U.S. states also have banned the app from government devices.
President Joe Biden's administration told government agencies that they have 30 days to delete the app from federal devices and systems. Moreover, it has also threatened to ban TikTok across the country if the social media company's Chinese owners don't divest their stakes in it, The Guardian reported on Thursday.
United Kingdom
British authorities said Thursday that they are banning the Chinese-owned video-sharing app TikTok from government mobile phones on security grounds, following similar moves by the U.S. and European Union.
Cabinet Office minister Oliver Dowden told Parliament that the ban applies with immediate effect to work phones and other devices used by government ministers and civil servants. He described the ban as a "precautionary move," and said it does not apply to personal phones and devices.
European Union
The European Parliament, European Commission and the EU Council, three top EU bodies, have imposed bans on TikTok on staff devices. The European Parliament's ban, announced Tuesday, takes effect on March 20. It has recommended lawmakers and staff remove the app from their personal devices, as per AP.
Belgium
The country's Prime Minister Alexander De Croo on March 10 announced that his government is issuing orders to ban TikTok from government phones over worries regarding cybersecurity, privacy and misinformation.
He said, "We are in a new geopolitical context where influence and surveillance between states have shifted to the digital world".
"We must not be naive: TikTok is a Chinese company which today is obliged to cooperate with the intelligence services. This is the reality. Prohibiting its use on federal service devices is common sense."
Denmark
The declaration prohibiting "the use of the app on official units" came on March 6 in Denmark after the Defence Ministry, in a statement, said that its Centre for Cyber Security — which is part of the country's foreign intelligence service — had assessed there was a risk of espionage.
Canada
After the U.S. announcement, Canada on Monday announced that government-issued devices must not use TikTok, saying that it presents an "unacceptable" risk to privacy and security. Employees will also be blocked from downloading the application in the future.
Taiwan
In December 2022, Taiwan imposed a public sector ban on TikTok after the FBI warned that TikTok posed a national security risk. Government devices, including mobile phones, tablets and desktop computers, are not allowed to use Chinese-made software, which includes apps like TikTok, its Chinese equivalent Douyin, or Xiaohongshu, a Chinese lifestyle content app.
Pakistan
Pakistani authorities have temporarily banned TikTok at least four times since October 2020, citing concerns that the app promotes immoral content.
Afghanistan
Afghanistan's Taliban leadership banned TikTok and the game PUBG in 2022 on the grounds of protecting youths from "being misled."
New Zealand
New Zealand recently announced that it would ban TikTok on devices with access to its parliamentary network due to rising cybersecurity concerns.
When speaking to Reuters, New Zealand's Parliamentary Service Chief Executive Rafael Gonzalez-Montero said the decision was made after reviewing the topic with cybersecurity experts and other countries.
"Based on this information, the Service has determined that the risks are not acceptable in the current New Zealand Parliamentary environment," he added.
With inputs from agencies
Read all the Latest News, Trending News, Cricket News, Bollywood News,
India News and Entertainment News here. Follow us on Facebook, Twitter and Instagram.
World
TikTok is trying to charm US legislators by changing its content rulebook and asserting that they have never shared data with China, and that they have enough safeguards in place to stop ByteDance China from accessing American user's data.
World
In the United States, there are growing calls to ban TikTok, owned by China-based company ByteDance, or to pass bipartisan legislation to give President Joe Biden's administration legal authority to seek a ban. Devices owned by the U.S. government were recently banned from having the app installed
World
The Joe Biden administration has set an ultimatum that the company either dump its Chinese ownership or face an outright ban