The Great Layoff continues in 2023: Accenture, Walmart, Indeed announce job cuts
Accenture, which currently employs over seven lakh people, has said it will cut 19,000 workers, while job portal Indeed has announced a stuff reduction of 15 per cent in 'nearly every team, function, level, and region'
The great layoff continues in 2023.
A slew of companies including Accenture, Amazon, Nordstrom and Indeed have all announced that they are cutting jobs in the past month.
Let's take a closer look:
As per Tech Crunch, 121,205 tech jobs have been lost in the first three months of 2023.
February saw 36,491 employees laid off, while January recorded 84,714 employees being downsized.
As per News18, the retail sector (20,914) saw the most layoffs in 2022.
This was followed by the consumer sector (19,856), transportation sector (15,977), healthcare (15,058), finance (12,899), food (11,288), real estate (9,932), and education (8,728)
Accenture to fire 19,000 workers
Accenture on Thursday said it will lay off 19,000 employees over the next year
Accenture currently employs over 7 lakh people.
It is estimated to have the largest employee base of 3 lakh people in India.
"While we continue to hire, especially to support our strategic growth priorities, during the second quarter of fiscal 2023, we initiated actions to streamline our operations and transform our non-billable corporate functions to reduce costs.
"Over the next 18 months, these actions are expected to result in the departure of approximately 19,000 people (or 2.5 per cent of our current workforce)," the company said in a regulatory filing.
Over half of these departures will consist people in Accenture's non-billable corporate functions, the filing said.
Job posting website Indeed lays off 15% staff
The job portal Indeed on Wednesday announced it would reduce its staff by around 15 per cent.
Company CEO Chris Hyams in a blog post said the cuts, which were made with great care, would come from 'nearly every team, function, level, and region' at Indeed and Indeed Flex, as per India Today.
"We anticipate we will be letting approximately 2,200 people go. This is roughly 15% of our team. The cuts come from nearly every team, function, level and region at Indeed and Indeed Flex. The specific decisions on who and where to cut were extremely difficult, but they were made with great care. We focused on preparing the organization for the future, aligning with our strategy and priorities, and reducing duplication of effort and inefficiency. We worked closely with the HR, Legal, and DEIB+ teams to ensure objectivity and equity in these decisions. The final selections have had no measurably disproportionate impact on women and under-represented genders or the under-represented minority population in the U," Hyams said in a blog post.
Amazon cuts another 9,000 jobs
Amazon on Monday said it would cut 9,000 jobs in its cloud services, advertising and Twitch units,the latest Big Tech company to announce a second round of layoffs in the face of a possible recession.
CEO Andy Jassy said the company had added substantial amount of staff in the past few years, but the uncertain economy has forced it to choose cost and headcount cuts.
Last week, Facebook-parent Meta Platforms said it would cut 10,000 jobs this year.
That followed the first mass layoff in the fall, which eliminated more than 11,000 jobs.
Walmart cuts hundreds of workers
Hundreds of workers at five US Walmart facilities that fulfill e-commerce orders are being asked to find jobs within 90 days at other company locations, a spokesperson confirmed to Reuters.
About 200 workers at Pedricktown, New Jersey, and hundreds of others at Fort Worth, Texas; Chino, California; Davenport, Florida; and Bethlehem, Pennsylvania were let go due to a reduction or elimination in evening and weekend shifts, the spokesperson said.
The layoffs at Walmart, a retail bellwether because of its size, could be a harbinger of further turmoil in the US economy, which many economists predict could enter recession this year.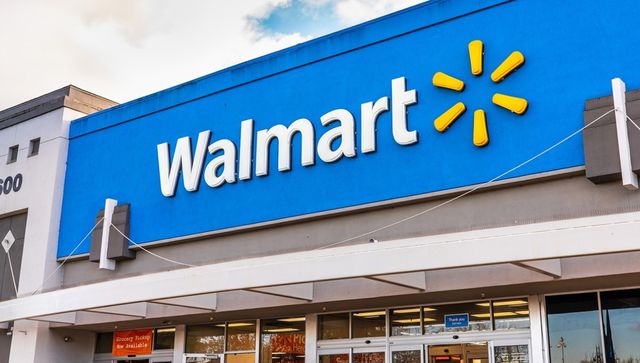 Fears of an upcoming recession have already led retailers to announce 17,456 job cuts so far in 2023, compared with 761 in the same period last year, according to a March report by Challenger, Gray and Christmas.
Neiman Marcus, and Lidl are among retailers cutting jobs, largely corporate staff.
"We recently adjusted staffing levels to better prepare for the future needs of customers," Walmart said in a statement, adding that it would work closely with affected associates to find jobs at other locations.
The spokesperson said impacted workers would be paid for 90 days to find jobs at other facilities, including those in Joliet, Illinois, and Lancaster, Texas, where the company has opened up new high-tech e-commerce distribution centers.
Walmart has been investing heavily in automation over the past few years, partnering with companies such as Knapp to help it cut down the number of steps it takes employees to process e-commerce orders to five from 12, which has been implemented at its Pedricktown, New Jersey location, for instance.
On a post-earnings call in February, Walmart CEO Doug McMillon said he was "most excited about the automation opportunity we have" with plans to increase investments in automation technology as part of its more than $15-billion capital expenditure budget this year.
The CEO's comments followed a cautious full-year forecast from the retailer, which CFO John David Rainey said was down to a lot of "trepidation and uncertainty with the economic outlook."
Workers being laid off at the five fulfillment centers will be eligible for roles at Walmart's 5,000 U.S. stores, which the company has increasingly been using as a platform to ship orders to customers' doorsteps, the spokesperson said. Walmart is the largest private employer in the United States with about 1.7 million US workers.
Apart from Pedricktown, New Jersey, Walmart did not post a Worker Adjustment and Retraining Notification (WARN) notice for the layoffs, according to a Reuters review of labor government data. A WARN notice is mandated by U.S. labor law and requires companies with 100 or more employees to provide 60 days' advance notification of plant closings and mass layoffs.
The spokesperson declined to call them mass layoffs and said that the warehouses continued to operate normally. The company did not issue a WARN notification for the other locations as it is unsure about the total number of employees that will be eventually laid off and re-hired, the spokesperson added.
Nordstrom to exit Canada
Nordstrom Inc early in March said it would discontinue its Canadian operations and forecast annual revenue below analysts' expectations, signaling high inflation levels were dampening consumer spending on discretionary items.
The decision to wind down the operations would result in about a $400 million decline in total net sales in fiscal 2023, the company said, adding it also expects a $35 million improvement in total earnings before interest and taxes (EBIT).
"We expect elevated inflation and rising interest rates would continue to weigh on consumer spending, especially in the first half of the year," Nordstrom interim Chief Finance Officer Michael Maher said in a post earnings call, echoing comments from peers Macy's Inc (M.N) and Kohl's Corp
Meanwhile, Nordstrom's efforts to cash in on the shift to trading down through its discount banner Rack has been hampered by its outdated inventory as well as shortage, sparked by pandemic-induced supply disruptions, resulting in an 8.1% decline in the segment's fourth-quarter revenue.
"Nordstrom has made some serious mistakes in merchandising and were not offering the selection that people wanted," said Morningstar analyst David Swartz.
The Canadian business was considered a growth area but was probably a distraction from the efforts that need to be made to fix its US business, Swartz added.
Chief Executive Officer Erik Nordstrom said, "We do not see a realistic path to profitability for the Canadian business". The retailer entered Canada in 2014 and currently employs about 2,500 employees.
Nordstrom Canada's e-commerce platform will cease operations on March 2 and the in-store wind-down is expected to complete by late June.
The company projects fiscal 2023 revenue to fall 4 per cent to 6 per cent, while analysts on average expect a 0.07% rise, according to Refinitiv IBES data.
Shares of the company fell marginally in extended trading after the company missed fourth-quarter revenue expectations.
Daya Prakash, founder of TalentOnLease, told News18, "The slowdown is already posing threats to many industries, including the IT sector. The US banking crisis could increase the hiring freeze and result in mass layoffs. The potential impact of Silicon Valley Bank on the diminution of demand for IT services could reduce recruitment efforts by IT companies."
With inputs from agencies
Read all the Latest News, Trending News, Cricket News, Bollywood News, India News and Entertainment News here. Follow us on Facebook, Twitter and Instagram.
also read
Explainers
Elon Musk's brain-computer interface company Neuralink has received approval from the FDA to conduct its first in-human clinical study. The firm wants to put coin-sized implants into human beings, which will allow people with paralysis regain motor function, restore vision, and treat brain diseases
Explainers
Tipu Sultan, the 18th Century Mysore ruler, slept in a hammock suspended from the ceiling of his locked bedchamber with this sword by his side. Found in his private apartments after his defeat at the battle of Seringapatam in May 1799, it was previously owned by Vijay Mallya
Explainers
Bernand Arnault, who owns LVMH – which includes luxury brands such as Louis Vuitton, Moet & Chandon, and Christian Dior – saw a considerable drop in his fortune after shares of the conglomerate declined five per cent on Tuesday. Arnault's net worth is currently at $192 billion