Millets are the New Yoga: India's big plan to make the cereals its biggest export in 2023
Centre and state governments will work together to promote millets in 2023. The central ministries, states and Indian embassies have been allotted a focused month to endorse the International Year of Millets (IYM) and spread awareness about the benefits of the grain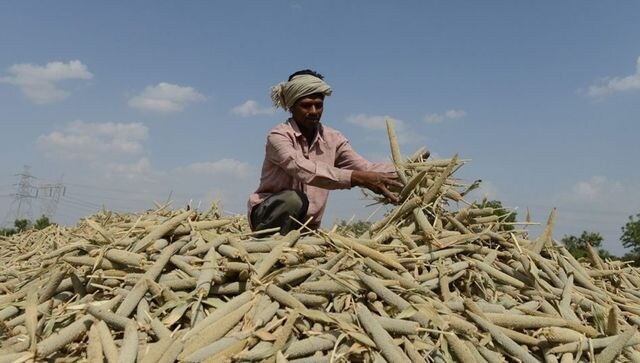 India has planned multiple activities as the International Year of Millets (IYM) 2023 kicks off.
Last year, the United Nations declared 2023 as the International Year of Millets on the initiative of the Indian government. The Narendra Modi government's proposal was backed by 72 other countries.
The prime minister has insisted on making IYM 'people's movement', while positioning India as the 'global hub for millets', the ministry of agriculture & farmers welfare said in a statement on Sunday (1 January).
What is millet and how is India planning to promote it? We explain.
What are millets?
Millet is a whole grain that is high in nutritional value.
This varied group of small-seeded grasses include jowar (sorghum), ragi (finger millet), kodo (kodo millet), kutki (little millet), kakun (foxtail millet), sanwa (barnyard millet), cheena (proso millet), kuttu (buckwheat) and chaulai (amaranth).
The cereal crop is nutritionally superior to wheat and rice due to its higher protein levels and a more balanced amino acid profile, as per ANI news agency.
Millets are drought-resistant, with lower water requirements, and can be cultivated on poor soils and in hilly terrain, notes Indian Express.
They are also rich in carbohydrates, protein and minerals like calcium, potassium, magnesium, iron, manganese, and zinc.
Millets in India
India produces over 170 lakh tonnes of millet, accounting for 80 per cent of Asia's and 20 per cent of global production, reported ANI. 
It is also the largest producer and fifth-largest exporter of millets in the world.
The grain was among the "first crops to be domesticated in India with several evidence of its consumption during the Indus valley civilization", the agriculture ministry mentioned in its statement.
The cereal crop, which is grown in over 130 countries currently, is considered a traditional food of over half a billion people across Asia and Africa, the statement added.
However, millets are not the preferred choice of consumers or farmers in India, especially after the Green Revolution in the 1960s.
Rice and wheat have become staples in India.
The production of millets has dropped to 20 per cent over the years from the earlier 40 per cent of all cultivated grains before the revolution, noted ANI. 
It is mostly cultivated in marginal areas susceptible to moisture stress, as per Indian Express report.
Between 2003 to 2022, India's millet output has reduced from 21.32 million tonnes (mt) to 15.92 mt, the report added.
How India will promote millets
The Centre and states will join hands to promote millets in 2023.
The central ministries, state governments and Indian embassies have been allotted a focused month to promote IYM and spread awareness about the benefits of millets, the agriculture ministry said.
Union ministry of sports and youth affairs, along with state governments of Chhattisgarh, Mizoram and Rajasthan, will launch millet-focused activities in January.
The sports ministry has planned 15 such events such as involving sports people, nutritionists and fitness experts through video messages, organising webinars on millets with leading nutritionists, dieticians and elite athletes, and amplification through Fit India App, the agriculture ministry's statement said.
The food processing industries ministry will hold millet fair-cum-exhibitions in Andhra Pradesh, Bihar and Madhya Pradesh, while food safety regulator FSSAI will organise 'Eat Right Melas' in Punjab, Kerala and Tamil Nadu, the statement added.
Chhattisgarh, Mizoram and Rajasthan will carry out specific millet-centric activities like mahotsav or melas, food festivals, training of farmers, awareness campaigns, workshops,  seminars, placement of hoardings and distribution of promotional material at multiple key locations.
Maharashtra, Uttarakhand and Punjab will also organise similar events in January.
The Indian embassy in Azerbaijan and Belarus will conduct B2B meetings by roping in local chambers, food bloggers, importers of food items and local restaurants this month.
"Cooked millet dish exhibitions/contests will be organized with the help of the Indian diaspora and millet dishes will be served as part of the Republic Day celebrations," the agriculture ministry's statement said.
A Millets Food Festival and a Millets Food preparation competition will be organised by the High Commission of India in Abuja and the Consulate General of India in Lagos in January.
India's recent push for millet
The Centre has been endorsing millets even before the commencement of IYM.
"Millets are far healthier for all of us than the cereals, rice and wheat we eat every day. It was the food that was most prevalent in our societies till it was displaced. It requires much less water and is much more carbon friendly," external affairs minister S Jaishankar said while addressing the members of the Indian diaspora in the Austrian capital, Vienna, on Sunday.
"Today in a world where there is worry about food shortage, millet offers a completely different value proposition. In fact, today for almost every five kilos of wheat grown in India, one kilo of millet is grown and consumed," he said, as per PTI. 
In December last year, prime minister Modi partook in a "sumptuous" millet lunch in Parliament, which was attended by lawmakers across party lines.
"As we prepare to mark 2023 as the International Year of Millets, attended a sumptuous lunch in Parliament where millet dishes were served. Good to see participation from across party lines," tweets Prime Minister Narendra Modi pic.twitter.com/meb3gJ6jTb

— ANI (@ANI) December 20, 2022
"As we prepare to mark 2023 as the International Year of Millets, attended a sumptuous lunch in Parliament where millet dishes were served. Good to see participation from across party lines," Modi had tweeted.
Union Law Minister Kiren Rijiju said in December that the government is considering introducing millet into the diet in the G20 meetings to be hosted in 2023 in India. "The government is celebrating the international year of millet. In G20 meetings we have planned to bring millet into the diet. It is nutritious and tasty as well. People should put efforts to bring Millet into their diet and make it a Millet movement," the minister said, as per ANI. 
With inputs from agencies
Read all the Latest News, Trending News, Cricket News, Bollywood News,
India News and Entertainment News here. Follow us on Facebook, Twitter and Instagram.
India
When women come together, it is not just about cropping or cropping patterns. "It is also a social approach to farming."
science
Difficulties in processing, supply chain barriers and lack of tech aren't allowing the grain to become great.
Opinion
The easier availability of wheat and rice and the downmarket image of millets have resulted in even health (and the planet) conscious urbane Indians remaining mostly unmoved