Meet the 8-year-old diamond heiress, who is giving it all up to be a Jain monk
Devanshi Sanghvi was, until this week, an heiress to the Rs 5 billion Sanghvi and Sons jewellery business in Gujarat's Surat. She has given up all her material possessions to enter the Jain monkhood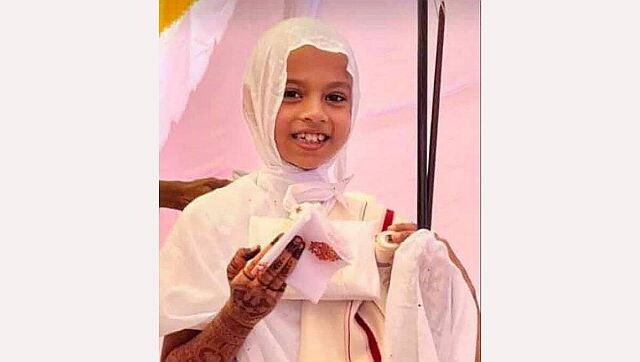 Ahmedabad: An eight-year-old girl who stood to inherit a multi-million-dollar diamond fortune has instead been inducted as a nun to a strict religious order after renouncing worldly pleasures.
Devanshi Sanghvi was, until this week, an heiress to the Sanghvi and Sons jewellery business in Surat, known locally as "Diamond City" for its prominence in the global gem trade.
Her family are also members of the Jain faith, a small but ancient Indian religion that preaches non-violence, strict vegetarianism and love for all creatures great and small.
This week, she was feted in a four-day ceremony to herald her new vocation, which at one point saw her ride in a carriage pulled by an elephant, according to pictures shared on local media.
On Wednesday, she arrived at a temple to trade her elaborate garments for a simple white cotton outfit, after having all her hair removed.
Sanghvi was known among members of Surat's Jain community for her piousness even as a young child, according to a witness to Wednesday's ceremony, who spoke to AFP on condition of anonymity.
"Devanshi has never watched television, movies or gone to malls and restaurants," they said, adding that the girl had been a regular presence at temple ceremonies.
The child is one of the youngest people to have taken the "diksha" ceremony to abandon their material possessions and enter the Jain monkhood.
Sanghvi's parents said she had been eager to become a nun, according to local media. Jain families are sometimes said to encourage their children to enter the monkhood to enhance their relatives' social standing.
Her family's business, founded in 1981, has a net worth of Rs five billion ($61 million) according to ICRA, an Indian credit rating agency.
Jainism has more than four million followers in India, many — such as Sanghvi's family — from affluent trading communities.
Followers adhere to a strict vegetarian diet and some monks and nuns cover their mouths with fabric to prevent them from accidentally swallowing insects.
The religion has come under criticism for some of its ritual practices, particularly for a tradition of extreme fasts to the death.
A 13-year-old girl in Hyderabad fell into a coma and died in 2016 while undertaking a two-month fast as an act of penance, during which she was only allowed to drink warm water twice a day.
Her parents were charged by police with manslaughter and were subject to public outrage over claims the family had forced her into the fast.
Read all the Latest News, Trending News, Cricket News, Bollywood News,
India News and Entertainment News here. Follow us on Facebook, Twitter and Instagram.
Business
Nirav Modi and Mehul Choksi had acquired a reputation for not following the industry's unwritten code of business ethics, said diamond traders in Surat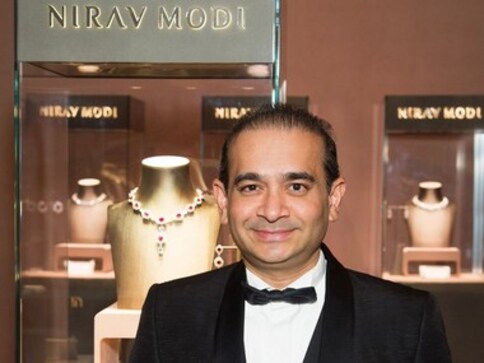 India
It appears Nirav Modi and Vijay Mallya are not the only fraudsters who have successfully managed to flee the country. Since 2015, there are hundreds of cases of financial scams registered with the Economic Offences Wing (EOW), Mumbai. According to the RTI information obtained by activist Jeetendra Ghadge, 184 of the people accused in those scams are absconding.
World
China on Thursday said it will not allow any "foreign" interference in the Communist nation's religious affairs and defended its crackdown on Islamic militants in the restive Xinjiang province bordering countries like Pakistan as a "just act" to protect its fundamental interests.