'Japan will disappear': The country's declining population and the challenges to tackle the crisis explained
Japan's PM Fumio Kishida and his aide have sounded the alarm on the country's plummeting birth rate in the past few weeks. While the government has taken financial measures to address the crisis and encouraged people to have children, its shrinking population betrays the truth of its success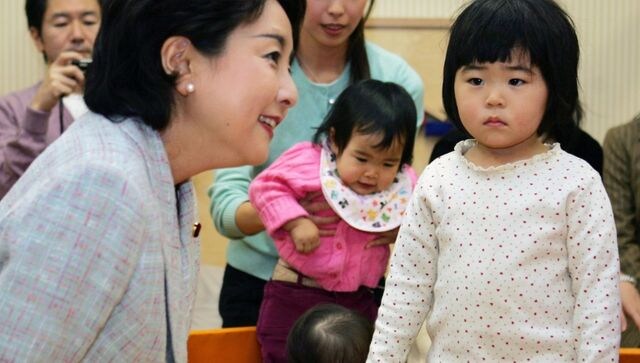 Japan is facing a "now or never" situation and if action is not taken to arrest its declining birth rate, the country will "disappear". These are the warnings issued by the country's prime minister Fumio Kishida and his senior adviser recently.
After Kishida sounded the alarm on the nation's population crisis this January, his aide Masako Mori, in an interview with Bloomberg this week, said: "If we go on like this, the country will disappear".
Her comments came just days after Japan announced in late February that the number of babies born last year plunged to a record low.
"It's not falling gradually, it's heading straight down," Mori, an upper house lawmaker told Bloomberg. "A nosedive means children being born now will be thrown into a society that becomes distorted, shrinks and loses its ability to function."
Earlier in January, Japan's prime minister had said that the country was "on the brink of not being able to maintain social functions" because of the tumbling birth rate.
"It is now or never when it comes to policies regarding births and child-rearing – it is an issue that simply cannot wait any longer," he had said in a 45-minute speech to parliament.
Let's take a look at Japan's startling population numbers, what is the country planning to address the issue and what are the challenges.
Japan's population crisis
At 1.3, Japan has one of the lowest fertility rates in the world. This is well below the rate of 2.1 which is the "replacement level" required to ensure a stable population.
The country's population has been plummeting since the 1980s and stood at 125.5 million in 2021, as per government data.
After a peak of 128 million in 2008, the pace of population in Japan is rapidly sinking. It is estimated to reach 88 million in 2065 – a 30 per cent decrease in 45 years, as per The Guardian.
Moreover, the number of births in Japan fell below 8,00,000 last year, a 5.1 per cent decline from 2021.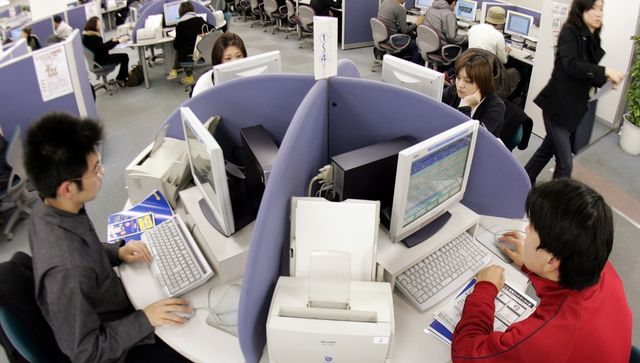 While its child-bearing population is shrinking, Japan's ageing population is on the rise.
In 2020, around one in 1,500 people in Japan were aged 100 or older, as per government data. The nation has one of the highest life expectancies in the world.
Deaths have also surpassed births for over a decade in Japan.
At more than 1.58 million, the world's third-largest economy reported a record number of fatalities in 2022.
Measures to address the demographic crisis
Kishida will bring in new measures in the coming months to address this population crisis by focusing on a "child-first social economy".
As per local media, Kishida is prioritising support for children and families.
The prime minister said in January that his government plans to double its spending on child-related programs. Working parents will also have access to more after-school childcare, reported The Guardian.
Japan has also allocated $35.2 billion from the fiscal 2023 Budget to set up a new government agency to focus on the issue, reported Nikkei Asia.
This new Children and Families Agency, expected to be launched in April, will establish "marriage support concierges" in each of Japan's 47 prefectures, as per a CBS News report.
"They'll basically add manpower to existing local programmes and come up with new ideas" for enhancing the marriage rate, Yuki Nomura, a Cabinet Agency spokesman said in February.
Japan has so far followed a "two-pronged approach", by encouraging its couples to procreate and providing financial incentives to those who do, noted The Guardian.
Currently, the government grants ¥10,000 to ¥15,000 ($75 to $111) a month for every child until graduation from junior high school (age 15), with some limitations on higher-income households.
Financial Express reported that the Tokyo Metropolitan government will take its own measures to tackle the issue which includes a monthly allowance of ¥5,000 for every child up to the age of 18, irrespective of household income. The payments will begin in January 2024.
As per The Diplomat report, the government is also planning a financial support package of ¥1,00,000 to help new parents bear the costs of postnatal essentials such as strollers, diapers, and infant formula.
ALSO READ: How grisly cat killings have Japan on edge
The many challenges
Observers say "throwing money" on the issue will not resolve Japan's population crisis. Its previous measures to encourage people to have more children have not been so successful, with some pointing out that these policies focus on parents who already have children rather than young couples reluctant to raise a family, according to The Guardian.
There are several issues, including a high cost of living and limited spaces, that are restricting young couples in Japan from getting married and starting a family.
Research from financial institution Jefferies said in 2022 that Japan was one of the world's most expensive places to raise a child.
The nation's average annual salary is around $39,000, which has hardly been raised since the late 1990s, noted Al Jazeera.
Also, women in Japan earned 21.1 percent less than their male counterparts in 2021.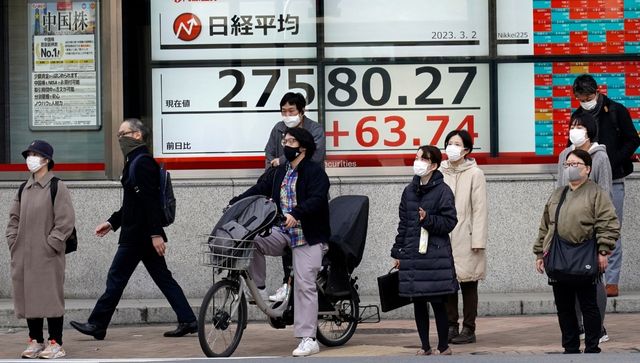 Yuko Kawanishi, a sociology professor at Tokyo's Lakeland University, told Al Jazeera that Japan's employment system is one of the main contributors to the country's demographic crisis.
Although the number of mothers in the workforce is rising, only 30 per cent of all women with children are permanently employed.
"This is a very serious macroeconomic issue because many young women are worried about falling into [non-permanent employment]," she said. "There is a serious disparity in this country, between seiki (full-time workers) and hiseiki (contract workers) work, in terms of stability and benefits and salary … there is real uncertainty about the future."
Furthermore, a fifth of men and more than half of women had part-time, freelance or other non-regular jobs in 2021. Amid economic stagnation and pessimism towards the future, many young people in Japan are not keen on marriage or starting a family.
The usual division of labour in a Japanese household where men are seen as the breadwinner and women as housewives does not offer support to women of childbearing age, Maki Kitahara, who runs a leadership training course for Japanese women in Dubai, told Al Jazeera.
This lack of equal support from male partners in child rearing is one of the biggest deterrents for women in starting a family or having more children, noted The Diplomat.
Japanese women also spend more than five times as long as men on household chores, Harvard sociologist Mary Brinton said, as per CBS News. 
"Young men (in precarious jobs) don't feel able to fulfill their role as the breadwinner in the family," Brinton said. "Young women don't particularly want to marry these guys."
"Gender equality is important in terms of helping women to feel more secure in employment," Thang Leng Leng, an associate professor at the National University of Singapore, told Financial Times. 
Professor Masahiro Yamada, a sociologist at Chuo University, suggests that Japan should double or triple its investment in families, instead of the elderly population, if it wants to address the population crisis.
Thang also said that "openness" to immigration could also help Japan. "The main concern for the economy is that you don't have enough people. Of course, you can use technology [to compensate], but you still need people. If you can have a more open migration policy, where [workers] come in, they can eventually settle in," the associate professor stated, as per Financial Times. 
With inputs from agencies
Read all the Latest News, Trending News, Cricket News, Bollywood News,
India News and Entertainment News here. Follow us on Facebook, Twitter and Instagram.
Explainers
Experts say even a small change can have an impact on Circadian rhythm – the body's internal 24-hour body clock which regulates cycles of alertness and sleepiness, Meanwhile, studies show an increase in heart attacks and car accidents following the switch to daylight saving time
Explainers
Experts say SVB's failure is likely to affect Indian start-ups in the short term when it comes to funding and making payroll. A major impact of the 'contagion' on Indian banks or the banking system is unlikely
Explainers
Iwao Hakamada was in 1966 accused of robbing and murdering his employer and his wife and children. The 87-year-old, who spent nearly 50 years on death row, was released from prison in 2014 after a court ruled investigators could have planted evidence. Now, the high court has ordered a new trial