Is 'starving' North Korea supplying weapons to Russia in exchange for food?
The White House has said North Korea is attempting to trade Russia weapons for food and that Moscow may even send a delegation. This comes as Pyongyang faces its worst-ever food crisis under Kim Jong-un's 11-year rule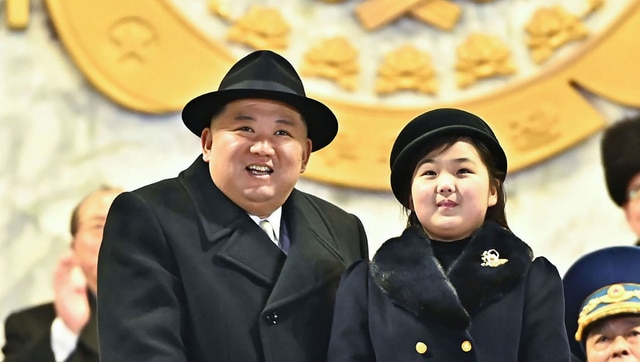 The White House has claimed that Russia is attempting to make a deal with North Korea to exchange weapons for food.
The news comes in the backdrop of tensions between Washington and Moscow ratcheting up after Russia detained a reporter from the Wall Street Journal on the accusation of spying.
North Korea has sought to strengthen relations with Russia as much of Europe and the West has pulled away from Moscow.
Let's take a closer look:
What has the White House said?
"As part of this proposed deal, Russia would receive over two dozen kinds of weapons and munitions from Pyongyang," White House National Security Council spokesman John Kirby said on Thursday.
"We also understand that Russia is seeking to send a delegation to North Korea and that Russia is offering North Korea food in exchange for munitions," Kirby added.
This comes hours after the treasury department's Office of Foreign Assets Control announced sanctions against Slovakian national Ashot Mkrtychev
The treasury department accused Mkrtychev of attempting to facilitate arms deals between Russia and North Korea.
The treasure department claimed Mkrtychev worked with North Korean officials to obtain over two dozen kinds of weapons and munitions for Russia in exchange for commercial aircraft, raw materials and commodities to be sent to North Korea between the end of 2022 and early 2023.
Mkrtychev also worked with a Russian citizen to find commercial aircraft to delivers goods to North Korea in the exchange.
Kirby said Mkrtychev is at the center of the new North Korea-Russia deal, which has yet to be consummated.
"With this new pariah status also comes risks for those who provide support to him, as we will not hesitate to target such malign actors in the future," Kirby was quoted as saying by CNN.
Kirby further vowed to "continue to identify, expose and counter Russian attempts to acquire military equipment from North Korea or any other state that is prepared to support its war in Ukraine."
He added that the US does not have evidence that Mkrtychev was involved in the earlier transfer of weapons to Russia's Wagner Group, whose mercenaries have been in the center of a monthslong battle for the eastern Ukrainian city of Bakhmut.
This is just the latest accusation that Russia, desperate for weaponry and restricted by sanctions and export controls, is turning to "rogue" nations to help it continue to prosecute the 13-month-old war.
The administration has previously declassified intelligence to present evidence that Iran sold hundreds of attack drones to Russia over the summer and that the Wagner Group, a private Russian military company, has taken delivery of arms from North Korea to help bolster its forces as they fight side-by-side with Russian troops in Ukraine.
CNN in September, quoting a US official, reported that Russia was on course to buy "millions of rockets and artillery shells" from North Korea to be used in the Ukraine war.
The outlet quoted defence department press secretary Brig. Gen. Pat Ryder as saying that Russia had approached North Korea to "request ammunition."
"It does demonstrate and is indicative of the situation Russia finds itself in in terms of logistics and sustainment capabilities as it relates to Ukraine," Ryder said at the time.
"We assess that things are not going well on that front for Russia, so the fact that they're reaching out to North Korea is a sign that they're having some challenges on the sustainment front."
The New York Times in September, citing declassified US intel, also reported that "Russia is buying millions of artillery shells and rockets from North Korea.
In November, Kirby said North Korea was shipping the ammunition to Russia but obfuscating the trade by making it look like it was sending arms to the Middle East or North Africa.
Kirby in December claimed that US intelligence officials determined that North Korea completed an initial arms shipment that included rockets and missiles.
"We assess that the amount of material delivered to Wagner will not change battlefield dynamics in Ukraine," Kirby said. "But we're certainly concerned that North Korea is planning to deliver more military equipment."
Ambassador Linda Thomas-Greenfield, the US envoy to the United Nations, called it "despicable" that Russia, a permanent veto-wielding member of the U.N. Security Council, which imposed the sanctions, is now using weapons procured from North Korea and Iran "to pursue its war of aggression against Ukraine."
North Korea at the time denied the accusation, calling it a "groundless theory" cooked up by "some dishonest forces."
An unidentified spokesman at the North Korean Foreign Ministry said in a statement carried by state media that the nation "remains unchanged in its principled stand on the issue of 'arms transaction' between (North Korea) and Russia which has never happened."
He accused the US of "criminal acts of bringing bloodshed and destruction to Ukraine" by providing it with a large amount of weapons, while repeating its support of Russia in the war.
"I would like to say that the Russian people are the bravest people with the will and ability to defend the security and territorial integrity of their country without any others' military support," he said.
A senior North Korean official in January again slammed the accusation as a 'groundless rumour', as per Al Jazeera.
The outlet quoted Kwon Jong Gun as saying that the US will face a "really undesirable result" if it persists in spreading the "self-made rumour".
"Trying to tarnish the image of [North Korea] by fabricating a non-existent thing is a grave provocation that can never be allowed and that cannot but trigger its reaction."
Experts believe the food situation in North Korea is the worst it has been under Kim Jong Un's 11-year rule, but they still say they see no signs of imminent famine or mass deaths. Kim vowed to strengthen state control over agriculture and take a spate of other steps to increase grain production, North Korean state media reported earlier this month.
Secretary of State Antony Blinken said last month that US intelligence suggested China was considering providing arms and ammunition to Russia, though White House officials have said they have yet to see evidence of Beijing following through with weapons delivery.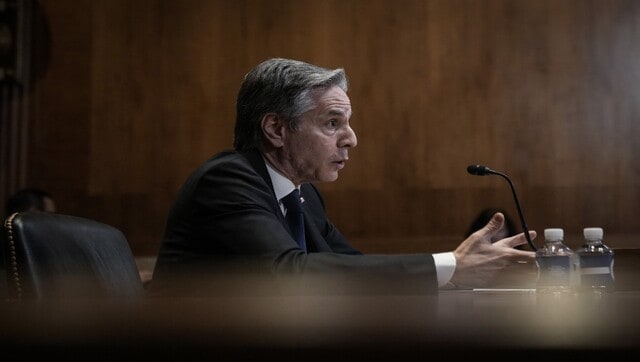 The publicizing of Russia's efforts to get weapons from North Korea is just the latest example of the Biden administration loosening restrictions on intelligence findings and making them public over the course of the grinding war in Ukraine.
The administration has said it has sought to disseminate the intelligence findings so allies and the public remain clear-eyed about Moscow's intent and Russian President Vladimir Putin thinks twice about his actions.
"Russia has lost over 9,000 pieces of heavy military equipment since the start of the war, and thanks in part to multilateral sanctions and export controls, Putin has become increasingly desperate to replace them," Treasury Secretary Janet Yellen said in a statement.
"Schemes like the arms deal pursued by this individual show that Putin is turning to suppliers of last resort like Iran and the DPRK."
"Today's action is a clear message that the United States will not relent in targeting those who provide support to Russia's aggression and brutal war against Ukraine," said US Secretary of State Antony Blinken.
"We will continue to identify, expose, and counter Russian attempts to acquire military equipment from (North Korea) or any other state that is prepared to support its war in Ukraine," Blinken said in a statement.
N Korea ready to send troops, claims Russian state TV correspondent
This comes even as a Russian state TV war correspondent has claimed that North Korea could send 50,000 troops to Moscow's aid in Ukraine.
Eurasian Times quoted Aleksander Sladkovdecision as saying such a decision could come shortly, but added that North Korea would need approval from China.
"I spoke with a friend of mine, the head of a Korean war veterans' organization. He was here recently. I said, 'What do you guys have?' He said '50,000 special forces are ready for deployment'," Sladkov said as per the outlet.
North Korea, an outlier on the global stage, has sought to enhance relations with Russia since its invasion of Ukraine brought an avalanche of sanctions from the West and broad international condemnation.
Any arms deal with Russia would be a violation of UN resolutions that ban North Korea from exporting to or importing weapons from other countries.
North Korea is the only nation aside from Russia and Syria to recognize the independence of Russia-backed separatist territories, Donetsk and Luhansk, in eastern Ukraine.

With inputs from agencies
Read all the Latest News, Trending News, Cricket News, Bollywood News,India News and Entertainment News here. Follow us on Facebook, Twitter and Instagram.
also read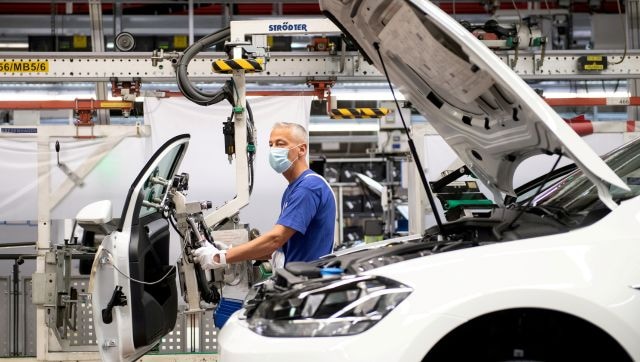 Explainers
Germany's GDP fell .3 per cent in the first quarter of 2023 following a .5 per cent decline in the last quarter of 2022. Though Chancellor Olaf Scholz described the outlook for the economy as 'very good' experts say this is a rude awakening for the country and the entire continent
Explainers
Elon Musk's brain-computer interface company Neuralink has received approval from the FDA to conduct its first in-human clinical study. The firm wants to put coin-sized implants into human beings, which will allow people with paralysis regain motor function, restore vision, and treat brain diseases
Explainers
Tipu Sultan, the 18th Century Mysore ruler, slept in a hammock suspended from the ceiling of his locked bedchamber with this sword by his side. Found in his private apartments after his defeat at the battle of Seringapatam in May 1799, it was previously owned by Vijay Mallya