What Germany slipping into recession means for Europe
Germany's GDP fell .3 per cent in the first quarter of 2023 following a .5 per cent decline in the last quarter of 2022. Though Chancellor Olaf Scholz described the outlook for the economy as 'very good' experts say this is a rude awakening for the country and the entire continent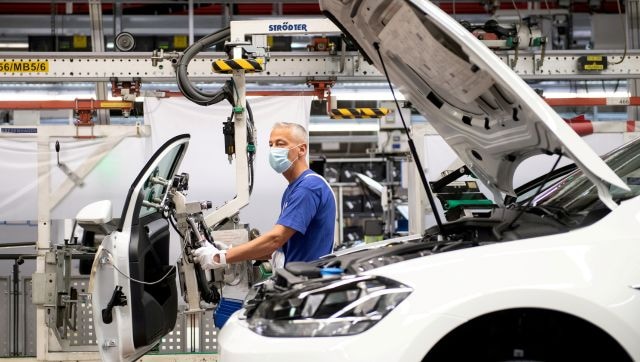 Germany entered a recession in early 2023.
The country's Gross Domestic Product fell .3 per cent in the first quarter of 2023 –following a .5 per cent decline in the last quarter of 2022.
Most experts define a recession as a contraction in two successive quarters.
But what happened exactly? And what does it mean for Europe that its economic powerhouse has gone into recession?
Let's take a closer look:
What happened?
German GDP data showed "surprisingly negative signals," finance minister Christian Lindner said on Thursday.
Lindner added that comparing Germany with other highly developed economies, the economy was losing potential for growth.
"I don't want Germany to play in a league in which we have to relegate ourselves to the last positions," he said, referring to the forecasts of the International Monetary Fund, which predicted a recession in 2023 only in Germany and Britain among European countries.
"The reluctance of households to buy was apparent in a variety of areas," the statistics office said, as per Bloomberg. "Households spent less on food and beverages, clothing and footwear, and on furnishings."
Households also bought fewer electric cars as a result of reduced incentives.
"The persistence of high price increases continued to be a burden on the German economy at the start of the year," the statistics office said as per CNN. "This was particularly reflected in household final consumption expenditure, which was down 1.2 per cent in the first quarter of 2023."
CNN quoted Claus Vistesen, chief euro area economist at Pantheon Macroeconomics as saying consumers spent less in the first quarter due to "the shock in energy prices."
Employment in the country rose in the first quarter and inflation has eased, but higher interest rates will keep weighing on spending and investment, said Franziska Palmas, senior Europe economist for Capital Economics.
Robert Habeck, Germany's economy minister, said his nation's previous high dependency on Russia for energy supply led to the recession but the growth forecasts were much bleaker.
"We're fighting our way out of this crisis," Habeck said at an event in Berlin on Thursday.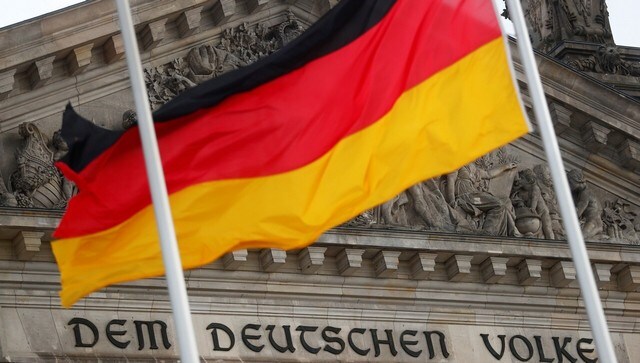 "Under the weight of immense inflation, the German consumer has fallen to his knees, dragging the entire economy down with him," said Andreas Scheuerle, an analyst at DekaBank.
Household consumption was down 1.2 per cent quarter on quarter after price, seasonal and calendar adjustments. Government spending also decreased significantly, by 4.9 per cent, on the quarter.
"The warm winter weather, a rebound in industrial activity, helped by the Chinese reopening, and an easing of supply chain frictions were not enough to get the economy out of the recessionary danger zone," ING global head of macro Carsten Brzeski said.
By contrast, investment was up in the first three months of the year, following a weak second half of 2022. Investment in machinery and equipment increased by 3.2 per cent compared with the previous quarter, while investment in construction went up 3.9 per cent on quarter.
There were also positive contributions from trade. Exports rose 0.4 per cent, while imports fell 0.9 per cent.
"The massive rise in energy prices took its toll in the winter half-year," Commerzbank chief economist Joerg Kraemer said.
A recession could not be avoided and now the question is whether there will be any recovery in the second half of the year.
"Looking beyond the first quarter, the optimism at the start of the year seems to have given way to more of a sense of reality," Brzeski said.
A drop in purchasing power, thinned-out industrial order books, aggressive monetary policy tightening and the expected slowdown of the U.S. economy all argue in favour of weak economic activity.
Following Wednesday's decline in the Ifo business climate, all key leading indicators in the manufacturing sector are now falling, Kraemer said.
The German Bundesbank, however, expects the economy to grow modestly in the second quarter as a rebound in industry more than offsets stagnating household consumption and a slump in construction, according to a monthly economy report published on Wednesday.
What does it mean for Germany?
The figures are a blow to the German government, which last month boldly doubled its growth forecast for this year after a feared winter energy crunch failed to materialise. It said the economy would grow by 0.4 per cent — up from a 0.2 per cent expansion predicted in late January — a forecast that may now need to be revised downward.
Though German Chancellor Olaf Scholz described the outlook for the economy as "very good," experts say this is a rude awakening for the country.
Palmas, predicting further weakness ahead, added, "Germany has experienced a technical recession and has been by far the worst performer among major eurozone economies over the past two quarters,"
"The optimism at the start of the year seems to have given way to more of a sense of reality," ING economist Carsten Brzeski was quoted as saying by Bloomberg. "A drop in purchasing power, thinned-out industrial order books as well as the impact of the most aggressive monetary policy tightening in decades, and the expected slowdown of the US economy all argue in favor of weak economic activity."
"We've been naïve as a society because everything seems fine," Martin Brudermüller, Chairman of the Board of Executive Directors of BASF SE,  told BNN Bloomberg.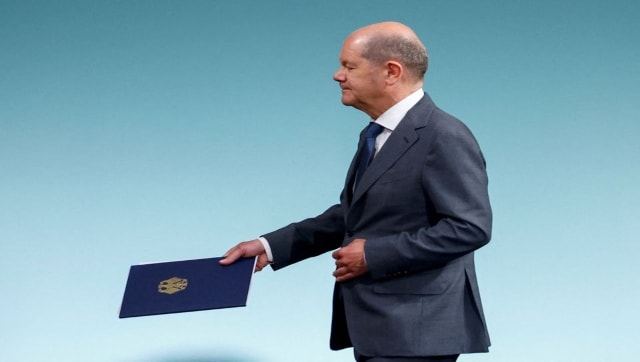 "These problems we have in Germany are accumulating. We have a period of change ahead of us; I don't know if everyone realises this."
"The array of structural challenges points to a cold awakening for the center of European power, which has become accustomed to uninterrupted affluence," the BNN Bloomberg piece noted.
It added the top priority was to bring energy transition on track for affordable power. It warned that a failure to bring normalcy to the situation could lead to manufacturers fleeing elsewhere.
What does it mean for Europe?
According to Politico, a German recession is an alarm bell for the eurozone and wider European Union – both of which are extremely reliant on its vast industry.
BNN Bloomberg in a piece entitled Europe's Economic Engine Is Breaking Down said this spells danger for the entire continent.
The outlet quoted a recent OECD report as saying, "No major industrialised economy has ever had the very basis of its competitiveness and resilience so systematically challenged by changing social, environmental and regulatory pressures."
Dana Allin, a professor at SAIS Europe, told the outlet, "The health of the German economy is crucial for the broader European economy, and the bloc's harmony and solidarity."
As a whole, the eurozone economy scraped out meager growth of 0.1 per cent in the first quarter, according to initial estimates, with inflation eroding people's willingness to spend as their pay fails to keep pace.
The US also reported disappointing growth estimates Thursday that kept alive fears of a recession in the world's largest economy.
The International Monetary Fund predicted this week that the United Kingdom would avoid falling into recession this year after previously expecting it to perform the worst among the Group of Seven leading industrial nations.
IMF managing director Kristalina Georgieva said Tuesday that "we're likely to see the UK performing better than Germany, for example."
With inputs from agencies
Read all the Latest News, Trending News, Cricket News, Bollywood News,
India News and Entertainment News here. Follow us on Facebook, Twitter and Instagram.
also read
Explainers
Overweight people face prejudice from landlords, difficulty finding seating at restaurants and theatres, and are even paid lower wages. The new law, according to New York mayor Eric Adams, will help level the playing field and protect against discrimination'
World
A group of countries including France lodged last-minute opposition to the EU's law on more ambitious renewable energy goals last month, putting on hold a main pillar of the bloc's plans to tackle climate change
World
Canadian Prime Minister Justin Trudeau has described the wildfires as the country's worst ever. More than 20,000 people have evacuated their homes in Canada as the fires have scorched about 3.8 million hectares of land