Explained: Why IMF and Pakistan are unable to come to terms over bailout as economic crisis worsens
The IMF delegation has been in Islamabad since 31 January to negotiate the release of more than $1 billion of the 2019 bailout. Sources said the IMF is concerned about domestic fiscal measures that need to be undertaken and external sources of funding. This, as Pakistan is on the brink of default
Pakistan and the International Monetary Fund have still not been able to come to terms over the conditions of a bailout.
According to the newspaper Dawn, the two sides remain at odds over external financing estimates and domestic fiscal measures.
"As of Wednesday night, we have not received the draft Memorandum of Economic and Fiscal Policies (MEFP)," a senior official told the government.
The official added that the fund's reservations on the final plan of action both in terms of fiscal measures and external funding sources remained.
This comes in the backdrop of the talks set to conclude on Thursday and Pakistan remaining on the brink of defaulting on its debt.
Let's take a closer look at what happened and why the IMF is taking so long to give the green light for the bailout:
What happened?
The IMF delegation, which has been in Islamabad since 31 January to negotiate the release of more than $1 billion from $6.5 billion bailout package signed in 2019, is unable to come to terms with officials on how much Pakistan needs to cover its payments.
Dawn quoted sources as saying that the IMF had agreed to relax the fiscal plan to around Rs 500 billion spending on flood recovery.
That still left another Rs 600 billion worth of deficit in the primary balance to be met through expenditure cuts and additional taxation measures.
The IMF also was concerned about financing from Saudi Arabia, the UAE, and China as well as some multilateral funding.
The package, signed under the former Imran Khan government, was increased to $7 billion in 2022.
According to Reuters, Pakistan's foreign exchange reserves can cover only three weeks of imports.
Pakistan, while having $3.5 billion in reserves is expected to make more than $9 billion in principal and interest payments over the next few months, according to Voice of America.
Inflation has exceeded 25 per cent in recent months and the country's currency has plummeted to a historic low in value.
Pakistan's staggering $14.5 billion debt in the energy sector is another contentious issue in the talks with the IMF.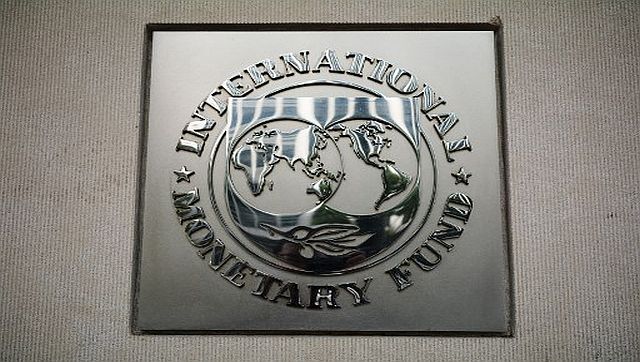 Observers say the funds are needed to avoid defaulting on external payment obligations, while the lender's green signal is vital for any other external funding.
The Federal quoted sources as saying that IMF mission head Nathan Porter had a virtual meet with Prime Minister Shahbaz Sharif as well as a sit down with finance minister Ishaq Dar.
The IMF was told the electricity tariff would be increased Rs 7.65 per unit on average and quarterly adjustments over Rs 3 per unit would be made and then scaled down.
The mission also cleared a Rs 100 per unit increase in gas rates by the Oil & Gas Regulatory Authority to cover the flow of circular debt.
The Federal quoted Pasha as saying the government was trying its best to protect the common man.
Pakistan's 2022-23 budget in June estimated the primacy deficit to be 0.2 per cent of GDP and fiscal deficit 4.9 per cent of GDP.
The country has already shifted back to a market-based exchange rate and hiked fuel prices – measures demanded by IMF. But analysts say the steps will increase crippling inflation, which is already up 27.5 per cent year-on-year in January.
The big pile of energy sector debt – over 4 trillion Pakistani rupees ($14.55 billion), including 1.6 trillion in the gas sector- is another stumbling block in the talks, officials said.
They said Pakistan has submitted a plan to cut the debt in phases though price hikes and dividends from gas companies, but the IMF is demanding a clearer path forward.
Over 900 billion rupees in gas sector subsidies for FY2022-23 are also on the chopping block, they said, adding that Pakistan has agreed to withdraw export sector subsidies.
If issues are resolved, Pakistan will introduce a finance bill in parliament to generate revenue, like a one-off flood levy on luxury imports, windfall levy on banks and duties on cigarettes and carbonated drinks, as well as to cut expenditures and development funds.
Regardless, the government remains optimistic.
Minister of State for Finance and Revenue Aisha Ghaus Pasha said: "We are very close to the finalisation."
She added that the MEFP would be handed over to Pakistan by the IMF once all issues are finally settled.
A lot of things had been settled and they required clarity on some of them that the government team was trying to address, Pasha was quoted by PTI as saying.
What do experts say?
A more holistic solution is needed.
Khurram Hussain, a business and economic journalist in Pakistan, told BBC  that the IMF resuming its flow of funds will only defer the problem the country has meeting its payments.
"In the long term the programme will have little to no impact. Pakistan faces a crushing debt burden. Without comprehensive debt restructuring, the country will keep landing up back at this spot, at the edge of a balance of payments crisis," Hussain added.
John Ciorciari, professor of research and policy engagement at the University of Michigan, warned that Pakistan was on the verge of economic collapse.
Speaking to VOA, Ciorciari said, "If the crisis continues, the government may soon face considerable added unrest and exacerbate domestic social conflict. This could destabilise the government in a country where the military often has come out of the barracks to assert rule."
Former finance minister Miftah Ismail ventured that Pakistan could be kept afloat through help from other countries and financial institutions.
"If Pakistan is able to get IMF tranches in, and some loans from the World Bank and the Asian Development Bank … and some deposits from Saudi Arabia and UAE [United Arab Emirates] and perhaps some money from China as well, then I think we should be able to at least avert the default," Ismail said at a Brookings Institution event last week, as per VOA.
On Monday, Human Rights Watch asked the IMF to work with Islamabad to strengthen social protection and mitigate harm to the most vulnerable by advancing economic rights.
"Millions of Pakistanis have been pushed into poverty and denied their fundamental social and economic rights," Patricia Gossman, associate Asia director at Human Rights Watch said.
"The IMF and the Pakistani government have a responsibility to address this crisis in a way that prioritises and protects low-income people."
With inputs from agencies
Read all the Latest News, Trending News, Cricket News, Bollywood News, India News and Entertainment News here. Follow us on Facebook, Twitter and Instagram.
World
Pakistan would not compromise on its nuclear programme for reviving the stalled International Monetary Fund (IMF) loan facility, Pakistan Finance Minister.
World
Pakistan is no stranger to economic crises - this is its fifth IMF bailout since 1997 - but economists say the latest measures, which include higher taxes and fuel costs, are hurting educated professionals. Many say they are cutting down on necessities to make ends meet
World
Pakistan is a "hostage" to the IMF which is treating the cash-strapped country like a "colony", senior leader of PML-N Maryam Nawaz has said while lambasting former PM Imran Khan for flouting the previous agreements with the global lender