Explained: How RBI's repo rate hike could affect your loans, FDs
The RBI's Monetary Policy Committee has decided to raise the repo rate – at which the central bank lends money to all commercial banks – by 25 basis points to 6.5 per cent. This is the sixth such hike since May 2022. Here's what this means for the common man
The Reserve Bank of India on Wednesday hiked interest rates by 25 basis points.
The central bank cited sticky core inflation as the reason behind its interest rate hike – the sixth since May 2022.
Announcing the bi-monthly monetary policy, RBI governor Shaktikanta Das said the Monetary Policy Committee (MPC) by a majority decided to raise the policy repo rate by 25 basis points and keep a 'strong vigil' on inflation outlook.
"Policy rate at 6.5 per cent still trails the pre-pandemic level," Das said, adding that core inflation will remain sticky.
But what happened exactly? And what does this mean for your loans?
Let's take a closer look:
What happened?
The RBI's Monetary Policy Committee (MPC)  decided to raise the repo rate by 25 basis points to 6.5 per cent.
The repo rate is the rate at which the RBI lends money to all commercial banks.
At least 43.6 per cent of the total loans are now linked to the Repo rate, as per Indian Express.
Four out of six members of MPC voted in favour of this hike in the repo rate, Das said.
The Das-headed Monetary Policy Committee (MPC) – comprising three RBI members from the central bank and three external members – began its three-day meeting on 6 February amid the rate hiking spree that started in May 2022 to check inflation.
As per The Print, Das on Tuesday said the Indian economy was resilient in the backdrop of "volatile global developments".
"The stickiness of core or underlying inflation is a matter of concern. We need to see a decisive moderation in inflation," he warned.
"The rate hike of 25 bps is considered appropriate at this juncture… the monetary policy will remain agile and alert to inflation," Das added.
"The global economic outlook does not look as grim now as it did a few months ago. Growth prospects in major economies have improved, while inflation is on a descent though still remains well above target in major economies. The situation remains fluid and uncertain," he stated.
Das also said the committee has decided to keep a 'strong vigil' on the inflation outlook.
This is the sixth straight increase in interest rates since May last year and the cumulative hike now totals 250 bps.
The RBI has done so to contain inflation, driven mainly by external factors, especially global supply chain disruptions following the Russia-Ukraine war outbreak.
In December, the central bank hiked the repo rate by 35 basis points.
That came after three straight hikes of 50 bps.
What does this mean for your loans?
According to Indian Express, banks are likely to increase their lending rates.
This is because it becomes more expensive for banks to borrow from the RBI, as per The Times of India.
For the common man, this means higher EMIs on vehicles, and an increase in rates on home loans, and personal loans.
"Repo rate is directly linked to loan rates offered by lenders so an increase in the repo will increase the borrowing cost and vice-versa. The rate hike of 25 bps today will make EMIs expensive by approximately two to four  per cent," V Swaminathan, executive chairman, Andromeda Sales and Apnapaisa.com told Business Today.
"Borrowers will either have to shell out extra money to repay their loans or will have to extend the tenure."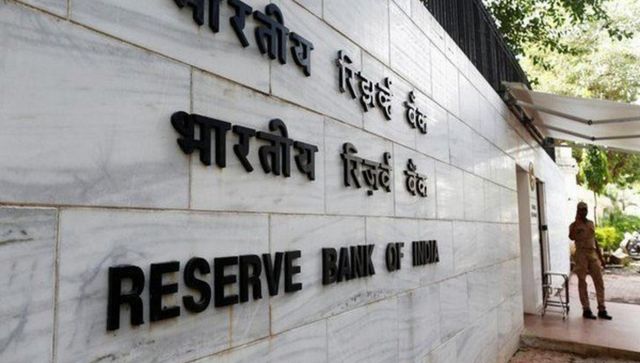 Clear founder and CEO Archit Gupta told Mint the banks will have to make up the difference in interest from retail and corporate borrowers.
However, banks are also likely to raise their deposit rates of their FDs – as they did after the May 2022 interest hoke.
Gupta also said observers will 'keenly watch' how much banks pass on the benefit of the rate hike to customers.
This development comes a day after the RBI projected India's economic growth to slow down to 6.4 per cent in FY24 from 7 per cent in the current fiscal, citing risks from geo-political tension and tightening global financial condition.
Das said the RBI's internal survey says manufacturing, services and infrastructure sector firms are optimistic of the business outlook.
However, protracted geo-political tension, tightening global financial conditions and external demands continue as downside risks to the domestic outlook, he noted. "The real GDP growth for 2023-24 is projected at 6.4 per cent," Das said.
Also on Tuesday, Federal Reserve Chair Jerome Powell said that the Fed might have to raise its benchmark interest rate higher than it now projects if the US job market further strengthens in the coming months or inflation readings accelerate.
India's retail inflation during the month of December was at 5.72 per cent, versus 5.88 per cent in November and 6.77 per cent during October.
India's retail inflation was above RBI's six per cent target for three consecutive quarters and had managed to fall back to the RBI's comfort zone in November 2022.
With inputs from agencies
Read all the Latest News, Trending News, Cricket News, Bollywood News, India News and Entertainment News here. Follow us on Facebook, Twitter and Instagram.
Explainers
Democratic lawmaker Aisha Wahab introduced the bill just a month after Seattle voted to outlaw caste discrimination. This issue has come to the fore in California since 2020 when the employment regulator sued Cisco Systems on behalf of a low-caste engineer. But some claim it will further fuel instan
World
The adjustments reflect a movement that is currently underway at museums all over the world, spurred by Russia's invasion of Ukraine
Explainers
The early days of March have seen record-breaking temperatures in parts of Argentina. Experts say that while the La Nina weather phenomenon has driven the heatwave, climate change may be making matters worse