Elon Musk is now the record holder for largest loss of personal fortune: Where did it go?
Elon Musk has gone from having worth $320 billion to $138 billion, earning him the Guinness World Record for largest loss of personal fortune. The drop in his wealth can be attributed to the poor performance of Tesla's stock and his acquisition of Twitter
Elon Musk is now a Guinness World Record holder. But it's not an accolade that he will be happy about. The Guinness World Records recently announced that the Tesla, SpaceX and Twitter boss has officially broken the record for the largest loss of personal fortune in history.
The organisation said that the 51-year-old tech wizard has lost approximately $182 billion (Rs 1,506 crore) since November 2021, as estimated by Forbes, although other sources suggest that it could actually be closer to $200 billion (Rs 1,633 crore).
Musk's loss of personal wealth surpasses the previous record of Korean-Japanese billionaire and Softbank founder Masayoshi Son, whose total wealth dipped by $58.6 billion (Rs 474 crore) in 2000, going from $78 billion (Rs 645 crore) in February to $19.4 billion in July.
Let's take a closer look at the 'Chief Twit's wealth and how he has managed to lose so much of it.
Musk's net worth
In November 2021, at his peak, Elon Musk's net worth was $320 billion. However, according to Forbes, he has lost $182 billion since then with his new net worth now at $138 billion. This fall in personal wealth also saw him ceding the world's richest man title to LVMH chairman and CEO Bernard Arnault in December 2021.
It is the first time the Tesla and SpaceX owner has slipped from atop the rankings since he overtook Amazon founder Jeff Bezos as the richest person in September of 2021.
As TIME magazine explains, Musk is unlike other billionaires. Instead of a bunch of clever, safe investments, he made just a few spectacularly risky ones and those paid off spectacularly. These risky investments made him the richest private citizen and also landed him as TIME's 2021 person of the year.
His companies — Tesla and SpaceX — have both become captains in their industry. Tesla, today, is a behemoth, controlling about two-thirds of the US electric vehicle market. SpaceX is the undisputed leader in private space exploration.
And Musk has rarely spoken of his wealth or ambitions for his fortune. However, in 2018 he had written on Twitter, "You should ask why I would want money. About half my money is intended to help problems on Earth and half to help establish a self-sustaining city on Mars to ensure the continuation of life (or all species) in case Earth gets hit by a meteor like the dinosaurs or WW3 happens and we destroy ourselves."
Losing billions
But then how did the billionaire see a downturn in his wealth? Interestingly, Musk's loss of fortune is more than the GDP of Bulgaria, Croatia, Iceland and Uruguay, according to World Bank data.
According to Forbes, a lot has to do with the poor performance of Tesla's stock and also because of his Twitter takeover and the ensuing chaos.
Much of Musk's wealth is tied up in shares of his electric-car company, Tesla. Last year, the company's stock fell by almost 70 per cent in 2022. This was owing to production delays in China, vehicle recalls, and concerns among investors that its CEO has been distracted by his new role as head of Twitter.
In April 2022, Musk began selling large blocks of Tesla stock to help finance his purchase of Twitter. He initially sold $8.5 billion shares in April, another $6.9 billion in August 2022, $3.95 billion in November, and $3.6 billion in December for a total of around $22.9 billion. Unsurprisingly, this hurt the stock.
Additionally, since he took over Twitter, he regularly posted incendiary tweets, seeing his favourability fall in the public. This once again hurt his Tesla brand, with a survey by Morning Consult revealing that between October and November 2022, Tesla's net favourability fell by 20 percentage points among Democrats. Buyers don't want to buy a car from someone whose values don't align with theirs.
Many of Tesla's investors also got spooked about Musk's commitment to the EV company as they believed he was distracted by the takeover of Twitter. As Leo Koguan, Tesla's third-largest individual shareholder tweeted last December, "Elon abandoned Tesla and Tesla has no working CEO."
Elon abandoned Tesla and Tesla has no working CEO

Tesla needs and deserves to have working full time CEO

What Tesla BOD should do, do nothing? Elon will find his own successor under BOD independent supervision https://t.co/AJSvij9ncP

— KoGuan Leo (@KoguanLeo) December 14, 2022
Besides Musk, Tesla is also dealing with production problems in China. The production of Tesla vehicles is suffering from supply chain issues. Disruptions in the supply chain have made it more challenging to deliver completed vehicles to the Chinese market, and there's already plenty of competition from Chinese EV manufacturers.
An ageing line-up is also another reason for a drop in Tesla's share price. The EV company has delayed production of its pickup truck — the Cybertruck whose design was first unveiled in 2019. At the time, the company had expected production to begin in 2021. But it hasn't kicked off yet.
Customers are also increasingly suing Tesla in the US to attain refunds for self-driving systems they paid for and expected to be delivered already.
However, Musk appears to be unfazed about Tesla's dipping stock value. On 16 December had tweeted, "Tesla is executing better than ever! We don't control the Federal Reserve. That is the real problem here."
Later in the same month, he told Tesla staff in an email that the company will become "the most valuable company on Earth" in the long term. "Don't be too bothered by stock market craziness," he had written, according to Reuters. "As we demonstrate continued excellent performance, the market will recognise that."
To be fair, his assumption may not be off the mark. Even after losing a mind-bending $700 billion in value, Tesla remains the world's highest-valued automaker.
His $44 billion Twitter takeover has also not helped his personal fortune. Since taking control, many companies stopped advertising with the social media platform amid concerns about a surge of misinformation and hate speech.
And despite him holding the title of being the biggest loser, he wasn't the only one who saw his wealth dipping. Other US billionaires also saw their net fortunes decline significantly over the last year, with Microsoft's Bill Gates, Amazon's Jeff Bezos, Oracle's Larry Ellison and Google's Larry Page losing more than $180 billion combined since January.
With inputs from agencies
Read all the Latest News, Trending News, Cricket News, Bollywood News,
India News and Entertainment News here. Follow us on Facebook, Twitter and Instagram.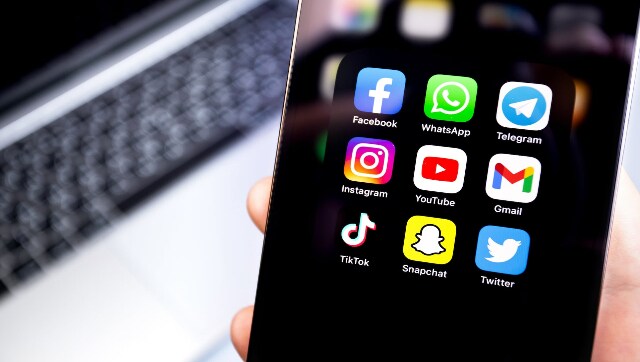 World
The athlete created the world record for pull-ups while hanging from a helicopter.
World
Tesla is majorly disrupting the EV market in China and is giving 50% discounts on its cars. This has led to a major price war in the Chinese market, and caused other EV makers to change their strategies.
World
Musk said in December that Twitter is on track to be 'roughly cash flow break-even' in 2023 as top advertisers slashed their spending on the social media platform after the billionaire's takeover