How the 'killer' cold has disappeared from north India
A weather system called western disturbance has brought much-needed respite from cold wave conditions over northwest India. Under its influence, light or moderate isolated to scattered showers are expected in Delhi, Punjab and Haryana in the coming days
It's not just you who is not feeling a nip in the air anymore. As cold wave conditions abated over northwest India on Thursday (19 January), citizens have got some respite from the bone-chilling weather.
The minimum temperature in Delhi rose to 10.6 degrees Celsius today (20 January), over 3.6 notches above normal.
The Indian Meteorological Department (IMD) has predicted the maximum temperature to settle at 22 degrees Celsius in the National Capital today.
The weather agency has attributed the relief from the intense cold wave to fresh western disturbances affecting the western Himalayan region.
What is a western disturbance and how it impacts mercury? What is the IMD forecast for north India for the coming days? Let's take a closer look.
Western Disturbance
Western disturbances are storms that form in the Caspian or Mediterranean Sea and bring unseasonal rainfall to northwest India, as per the IMD.
These extratropical storms carry moisture as they traverse from the Mediterranean, Iran, Iraq, Afghanistan, and Pakistan, notes BusinessLine.
As per Dr RM Saxena, a meteorologist at Skymet Weather, a western disturbance is "a low-pressure area or a trough over the surface or the upper-air in the westerly winds regime… causing changes in pressure, wind pattern and temperature fields. It is accompanied by cloudiness, with or without precipitation."
Unlike tropical storms which carry moisture in the lower atmosphere, extratropical storms move moisture into the upper atmosphere.
When this weather system characterised by warm moist winds from the Middle East approaches a region, the wind direction changes.
The chilly northwesterly winds from the hills stop blowing, leading to an uptick in mercury.
'Active western disturbances' pick up moisture from the Arabian Sea before entering North-West India, as per BusinessLine.
In northern India, a western disturbance brings rain, snow and fog. This weather system is responsible for winter and pre-monsoon seasonal downpours in northwest India, according to Jagran English report.
Heavy snowfall in the mountains of north India can be attributed to western disturbances, the report added.
Most western disturbances are seen in January and February during winter.
It was due to the increased gap between two western disturbances that a long spell of intense cold afflicted northern India in early January.
"The long cold wave spell in Delhi can be attributed to a large gap between two western disturbances which allowed the chilly northwesterly winds from the mountains to affect the plains for a longer-than-usual period," Mahesh Palawat, vice president (meteorology and climate change), Skymet Weather, had told PTI earlier.
ALSO READ: Why Delhi is colder than Himachal and Uttarakhand
How fresh western disturbance will affect mercury
The new western disturbances that have hit the western Himalayan region are expected to trigger snow and rain.
"The western disturbances are likely to affect the Himalayan region from the night of 20 January to 26 January while the plains of the northwest will be affected from 23 January to 25 January," the IMD said in a tweet earlier.
Notably, no cold wave conditions would shiver north India during the next five days, the weather department predicted on Thursday.
An active WD as a trough runs along Long. 62°E to the north of Lat. 24°N. It is very likely to move slowly eastwards and intensify further along-with high moisture feeding from Arabian Sea over northwest India at lower & middle tropospheric levels mainly during 23rd to 27th Jan pic.twitter.com/eyunwPvbcJ

— India Meteorological Department (@Indiametdept) January 20, 2023
India's weather agency declares a cold wave when the minimum temperature is below four degrees Celsius.
An active western disturbance is expected to slowly move "eastwards and intensify further along with high moisture feeding from the Arabian Sea over northwest India at lower & middle tropospheric levels" mostly during 23-25 January, the weather department said in a statement.
Jammu and Kashmir, Ladakh, Muzaffarabad, Himachal Pradesh and Uttarakhand can experience "light or moderate isolated to scattered rainfall or snowfall" today and the next day, as per the IMD forecast.
Punjab, Haryana and Chandigarh, north Rajasthan and West Uttar Pradesh are also likely to witness light or moderate isolated to scattered rainfall or thunderstorm
between 23-26 January. The same prediction is for Delhi from 23-25 January.
The minimum temperature may increase by two degrees Celsius over many parts of northwest India till Friday after which there would not be any "significant change" for the next four days.
"Rise in minimum temperatures by 3-5 degrees Celsius over Madhya Pradesh till 20th morning and no significant change thereafter for subsequent four days. No significant change in minimum temperatures over East India till 20th morning and rise by 2-4 degrees Celsius thereafter for subsequent four days," the MeT department said in a statement.
The IMD also forecast dense fog in isolated areas in Odisha, Assam, Meghalaya and Tripura on 21 January.
With inputs from agencies
Read all the Latest News, Trending News, Cricket News, Bollywood News,
India News and Entertainment News here. Follow us on Facebook, Twitter and Instagram.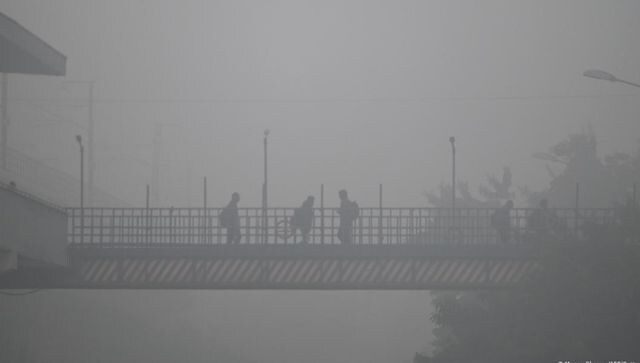 India
As minimum temperatures dropped to 3.2 degrees Celsius, Delhi is facing an intense cold wave. The dense fog has reduced visibility, slowed traffic and delayed hundreds of flights and trains. However, respite is not so far as the weather department expects the cold wave to subside from 10 January
India
The weather department had predicted dense to very dense fog in Delhi and nearby regions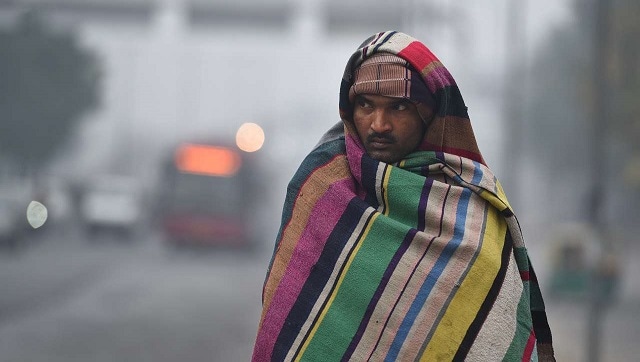 India
The IMD said the mercury may drop to three degrees celsius on new year's eve and predicts cold wave conditions in parts of the city over the next four days