Blackout pandemic: Why South Africa is facing an energy crisis
The problem is the state energy firm Eskom simply can't keep pace with demand. Compulsory maintenance, the breakdown of generating units at its ageing power stations, and years of corruption have been blamed for Eskom's failure
For months, South Africa has been grappling with an energy crisis and rolling blackouts that last for hours on end.
But now, things are getting worse.
So much so that top officials of the ruling ANC are urging the government to declare a "national state of disaster".
Declaring a national disaster would unlock additional funds and resources to "better manage the crisis," ANC general secretary Fikile Mbalula told a news conference after the party's new executive committee met over the weekend.
"We shouldn't be arrogant and deny the fact that we have… a crisis," Mbalula told a news conference.
"We are responding to this crisis, and the president and the team in government have been given a clear instruction by the ANC," he said.
He said the move would speed up the response of President Cyril Ramaphosa's administration, with a target of ending the blackouts by year-end.
Let's take a closer look at South Africa's energy woes:
What is happening?
South Africa has been grappling with an energy crisis for years.
But the outages, also known as load-shedding, have reached new extremes over the past 12 months.
Lights have been going off several times a day –  up to 12 where from two hours to over 12 hours a day.
So much so that Forbes in a piece referred to its 'predictable stages' of load-shedding.
Power cuts last year across the country added to the equivalent of four full months, as per Sky News.
This has sparked widespread anger and taken a heavy toll on industrial production and businesses.
The outages have cost the country hundreds of millions of dollars in lost output, disrupting commerce and industry.
According to CNN, things are getting so bad that funeral parlours are unable to process bodies.
The South African Funeral Practitioners Association in a statement warned bodies in mortuaries were 'rapidly decomposing' due to the constant outages.
Even seemingly simple everyday tasks such as cooking meals, travelling and work have to be carefully scheduled around outages.
"I boil water to cook mealie meal (maize porridge) and the power goes. I can't eat, it's a waste. I can't cope like that," Maneo Motsamai, a domestic worker in Johannesburg, told CNN.
According to CNN, pump stations are having trouble providing water.
Small businesses are having to shutter and fire employees.
"I had to close four shops and 20 people lost their jobs, all this because I can't run my business because of load-shedding," said Lloyd Peltier, 40, a poultry entrepreneur.
An agricultural industry body said this week dairy farms were unable to keep milk refrigerated because of the blackouts.
As per Yahoo Finance, industries that rely on supply chains have to throw out spoiled products.
Worse, crime has also increased.
As Happy Raphela, a community patroller in Alexandra, one of Johannesburg's more dangerous townships, told Sky News, "It's dark and we've got more robberies that are happening, more burglaries that are happening. We've got more complaints that are just coming in. There's so much unemployment going on at the moment, that it's just chaotic. Anyone would do anything for anything. It makes it really, really hard to keep it safe. So now load-shedding comes in and it's just like 50% harder all of a sudden."
What's the problem?
The problem is that state energy firm Eskom simply can't keep pace with demand.
Compulsory maintenance, the breakdown of generating units at its aging power stations, and years of corruption have been blamed for Eskom's failure to meet electricity demand.
South Africa's economic growth is expected to slow to just 0.3 per cent this year because of the power shortages, after growth of 2.5 per cent last year.
In January, South Africa's electricity regulator approved an electricity price increase for consumers of more than 18 per cent for this year and a further increase in 2024, despite the power utility's failure to provide a reliable supply.
South Africa is looking to add additional electricity capacity through emergency procurement of renewable energy sources like wind and solar, but that is unlikely to happen in the short term.
Aleix Montana, Africa analyst at risk consultancy Verisk Maplecroft, told CNBC the nation faces a "perfect storm of inflation, electricity cuts and corruption accusations that will continue to deteriorate South Africa's profile and to pose risk for investments in the country."
Opposition vows more protests
Opposition parties have vowed to stage more protests against the government's response to the blackouts, after the most recent mass demonstrations last week drew several thousands of people into the streets.
Hundreds of people took to the streets in Johannesburg last week with demonstrators gathered in the centre of the financial capital of Africa's most industrialized nation to march on the headquarters of the ruling African National Congress (ANC) party.
Most were dressed in blue, the colour of the main Opposition party, the Democratic Alliance (DA), which organised the rally.
Some held signs reading "enough is enough", "power to the people" and "load-shedding is killing jobs".
There was a strong police presence, with authorities saying they expected about 5,000 people to march in Johannesburg, which has a population of about 5.5 million.
A few hundred ANC supporters also gathered at the party's headquarters for a counter-demonstration.
Protests were also planned at other locations nationwide, including in Cape Town.
"We have to charge our phones at certain times. We have to cook at certain times. We shouldn't have to live this way in South Africa," Marino Hughes, a 22-year-old student, told AFP.
"Food is rotten in our fridges… What is the ANC doing?" asked Mpana Hlasa, 35, who works at a school.
Many were angry at the recent approval of a steep energy tariff increase that debt-laden Eskom, which generates more than 90 percent of South Africa's energy, said would help its finances.
"I already pay over a thousand rand for electricity each month and I don't have any," said Betty Lekgadimane, 44, who is unemployed.
President Cyril Ramaphosa said this week it was "understandable" that people were "fed up" at the crisis, which was wreaking "havoc" on the country but warned it could not be fixed "overnight".
At an ANC meeting earlier this week, the president said the government was looking to import electricity from abroad and add production from renewable energy sources.
Explainers
Officials say incidents of foreigners misbehaving, overstaying and illegally working on their tourist visas as hairdressers, tour guides and taxi drivers are on the rise. But some Ukrainians are objecting to being lumped in with Russians
World
Chinese president Xi Jinping is in Russia to meet his 'good old friend' Vladimir Putin. The two are expected to discuss a host of issues, including the war in Ukraine. Xi is likely to play peacemaker and reiterate Beijing's proposal to settle the conflict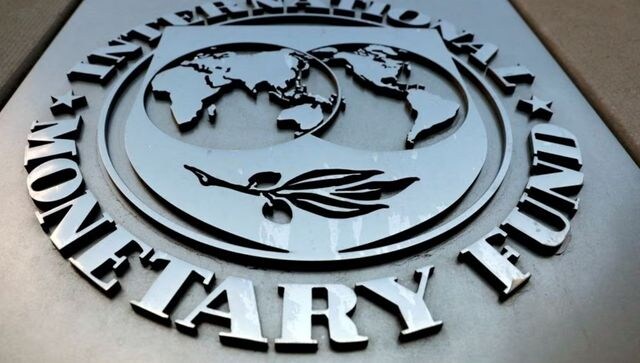 World
The near-term growth outlook for Africa's most industrialised economy has deteriorated, an IMF team said after a visit to the country