Zero: Shah Rukh Khan's Bauua Singh responds to fake Twitter reviews ahead of film release
Fake reviews of Shah Rukh Khan, Anushka Sharma and Katrina Kaif's upcoming film Zero have been making the rounds on Twitter.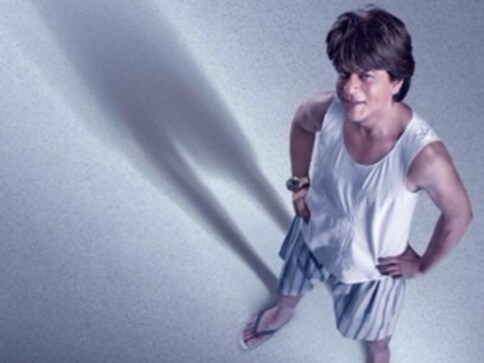 Before Shah Rukh Khan's highly-anticipated film Zero could hit the cinemas, reviews on Twitter have been making the rounds. Twitter handles impersonating not just popular film critics but also celebrities have shared their reactions to the film and many users have been unable to tell them apart from the real ones.
Khan has responded to the tweets as his character Bauua Singh, saying that the makers are yet to screen the film for anyone.
There are also tweets compiling fictional ratings given by various publications, which are mostly negative.
Shah Rukh Khan's character Bauua Singh reacted to these fake reviews surfacing on Twitter.
Directed by Aanand L Rai, Zero will release in theatres on 21 December.
Entertainment
Devgn said the film industry needs more superhit movies to revive the culture of going to cinemas post the pandemic
Entertainment
In a video shared by the production house, Yash Raj Films, Deepika speaks about her magical pairing with SRK which has always managed to deliver a blockbuster
Entertainment
Director Siddharth Anand, in a video released by Yash Raj Films, talks about why Pathaan has become the most hyped film globally