X-Men: Dark Phoenix final trailer — Sophie Turner's Jean Grey struggles to contain her superpowers
X-Men: Dark Phoenix is the 11th installment of the X-Men movie franchise and will probably be the last.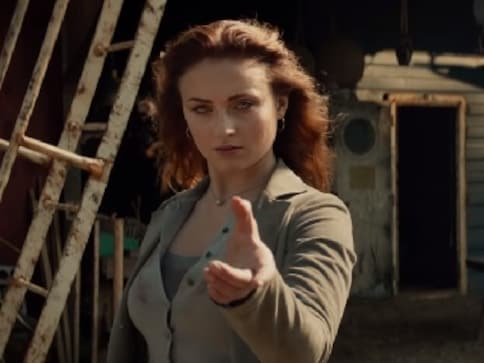 Ahead of Dark Phoenix's summer release Twentieth Century Fox has unveiled the third and the final official trailer for the newest X-Men installment featuring Sophie Turner playing the central character.
The trailer features Turner as Jean struggling to contain and comprehend her unlimited powers, after a space accident which transforms her into Phoenix. Upon returning to Earth her battle with the evil powers within her that leads to massive destruction gives the trailer a very dark tone. Turner looks convincing in the role of a titular villain.
Dark Phoenix will mark the directorial debut of of Simon Kinberg who previously worked as a writer on X-Men: Dark Phoenix who worked as a writer on xXx: State of the Union, Mr. & Mrs. Smith, Sherlock Holmes(2009)and Fantastic Four.
Many key X-Men cast members will be reuniting in Dark Phoenix such as James McAvoy (Professor X), Jennifer Lawrence (Mystique), Michael Fassbender (Magneto), Sophie Turner as Phoenix (in the titular role), Nicholas Hoult (Beast), Alexandra Shipp (Storm), Tye Sheridan (Cyclops), Kodi Smit-McPhee(Nightcrawler), Evan Peters (Quicksilver) and Olivia Munn as Psylocke.
The film was originally scheduled for a November release last year, before being pushed to February 2019.
Kinberg in an interview with Collider revealed the reason behind rescheduling the release date of the film. He said,"It was a date, February 14th, that we initially liked for the movie but when we realized that we weren't gonna have the visual effects ready to release it globally the way we wanted to… We looked at that date versus the February 14th date, the studio did and we did, we felt like that June date was a bigger opportunity for us globally."
X-Men: Dark Phoenix is the 11th installment of the X-Men movie franchise and will probably be the last. The film will open in theatres in UK and US on 7 June this year.
Watch the trailer here
Photos
Chris Pratt, along with Constance Wu, Riley Keough, and Patrick Schwarzenegger attended the premiere of the upcoming Amazon Orginal The Terminal List in LA.
Entertainment
'I made a lot of mistakes. But I've always told the truth," said Amber Heard in her first post-verdict interview about Johnny Depp.
Entertainment
Sony Pictures Entertainment India releases Bullet Train on August 5th in English, Hindi, Tamil and Telugu.