Why Ranjith Sankar's Njan Marykutty is a milestone film for queer representation in south cinema
Ranjith Sankar's film, Njan Marykutty, starring Jayasurya is a rare and sensitive pleasure. The film traces the life of a trans woman and the character isn't treated as a a joke, an object to be pitied (even in the worst circumstances), or an overdone punchline.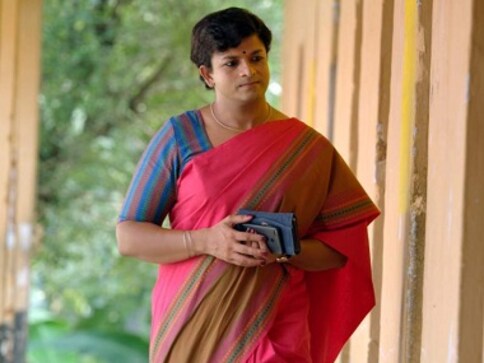 By Sharanya Gopinathan
Way back in 2005, when everything was different, Dileep and Bhavana (and Gopika and Lal) starred in a Lal Jose movie called Chanthupottu. At that time, Dileep was widely celebrated for his apparently elegant and understated portrayal of Radhakrishnan, an extremely effeminate man who was raised as a girl by his grandmother (who desperately wanted a granddaughter) when his father went to jail for accidental murder. After a series of unfortunate events, Radhakrishnan is dumped into a river by the son of the man his father killed and rescued by Bhavana. He gradually and heroically leaves behind his unfortunate feminine mannerisms and discovers his true, excellent manhood.
At the time, Chanthupottu was lauded for its radical subject matter and delicate treatment of a sensitive issue.
Fast forward to 2018, and Chanthupottu stops feeling so sensitive and delicate, with its reliance on Radhakrishnan's feminine characteristics for slapstick humour and a plot line that sees him abandoning his exaggerated feminine mannerisms in favour of traditional masculinity. To read plot synopses of the movie written at the time, such as, "Divakaran comes back from jail and is shocked to see that his only son is a good for nothing transvestite, but can do nothing about it," is to feel time machine nausea.
It isn't just that times have changed and Dileep, of course, has since been charged with conspiring to abduct and sexually assault a popular Malayalam actor; Kerala also seems to be smack in the middle of a certain kind of ongoing social revolution when it comes to the rights of transgendered people, and their existence and acceptance in mainstream society.
Kerala was the first state in the country to introduce a State Policy for Trangenders in accordance with the Supreme Court's 2015 NALSA judgement, and the government of Kerala seems to have taken up the rights of transgendered persons as the sort of social issue du jour, with a variety of new government interventions ostensibly aimed at bettering the lives of transpeople. Last year, the Kochi Metro made a widely publicised move to hire 23 transpeople as conductors, and back in 2016, there were half-baked plans of the Kerala government piloting a taxi service called G-taxi, where transgendered people would operate a cab service, based on their initially-successful She-Taxi service (this plan seems to have fizzled out quietly, but the intent, you know, was there). In April 2017, the state sports and youth affairs department held a sports meet at the Central Stadium in Thiruvananthapuram for over 100 transpeople.
Just last month, the Kerala State Literacy Mission Authority (KSLMA) announced its plans to launch an exclusive literacy aid programme for transgendered people, which would provide enrolled members a monthly scholarship of Rs 1250 and a shelter in each district. The LDF government has also just announced the country's first co-operative society exclusively for transgendered people, to be launched in earnest mid next month.
It is in this prevailing climate of a particularly keen focus on the acceptance of transpeople that we're treated to director Ranjith Sankar's film, Njan Marykutty, starring Jayasurya (a member of the newly re-shuffled Association of Malayalam Movie Artistes executive committee that just voted to allow Dileep back into its midst), Innocent (who once called Dileep and the actor he allegedly conspired to abduct and sexually assault two "children" of AMMA while he was president of that nasty body), Aju Varghese (who took to Facebook to declare his support for Dileep in the immediate wake of the allegations against him last year) and a few of other famous men. This is the same Dileep, let us remember, against whom the police have found ample evidence as a conspirator in the abduction and sexual assault of a popular Malayalam actor last February.
Excuse me for introducing the cast like this, but at this contentious moment in the Malayalam film industry — when it appears that every known male actor has aligned themselves with Dileep, and virulently against the assaulted actor and all the women who stand with her — it feels important to constantly remember where each actor we watch on screen stands.
As unnerving as it is to watch a group of men you really hate right now do well on-screen in a movie that barely has any women (more on this in a bit), Njan Marykutty is a rare and sensitive pleasure. Although to be honest, I wasn't particularly anxious about how sensitively it would treat its subject matter when I walked in: the movie had released in Kerala a full week before it began its run in Bangalore (where I watched it at the delightful and dilapidated old Sandeep Theatre, one of the few single-screen theatres in the city that continues to mostly play mostly Malayalam films), and I'd already read reports of transpeople enjoying the movie and lauding its realistic portrayal of their lived realities.
Unlike most movies that depict transpeople (or effeminate men, gay men or men dressed as women, which in most south Indian films is the closest you get to any representation of queer people on screen, and are treated as interchangeable categories), Jayasurya's Marykutty is not a joke, an object to be pitied (even in the worst circumstances), a temporary and hilarious disguise or an overdone punchline.
Marykutty, who has recently surgically transitioned to a woman after a tough and misunderstood life as Mathukutty, has been thrown out of her home by her father and supremely irritating younger sister Annie. She now lives with her (unnamed!) event manager friend (played by Jewel Mary), who is almost always very sloshed on half a 650 ml bottle of Kingfisher Premium (and scolds her young daughter harshly whenever she is because that's what happens when mothers drink, I guess).
The plot follows Marykutty as she tries to fulfil her life-long ambition, which for some reason is to become a Superintendent of Police, and also as she pursues her new job as RJ Angel for the local church radio. Marykutty mostly faces opposition from all the townspeople, and in particular, the evil current Superintendent of Police, but finds solace in a few friends, like the kindly priest and her fellow RJ at the radio station, Alwin Henry (played by Aju Varghese). RJ Angel, on the other hand, is soon well-beloved by all and sundry.
At no point in the movie is Jayasurya's Marykutty made a spectacle of, which is a pretty radical departure from honestly any other representation of transpeople in mainstream Malayalam, or south Indian cinema, that I remember in recent times, and a departure that feels very much in keeping with the times Kerala is seeing right now, or at least trying to slowly usher in.
Though I found myself wishing that the movie hadn't included two scenes where Marykutty was publicly stripped of her sari, given the general obsession with transpeople's bodies and the predisposition to think of transpeople in these very corporal frameworks, it feels like a false criticism: we see cases all the time in real life which are just like the two specific plot points that led to Marykutty's stripping. Just this February in Valiyathura, Thiruvananthapuram, a transwoman was attacked, beaten and stripped on suspicion of being a kidnapper, and in March, cops in Allapuzha picked up a transwoman, forced her to strip in the police station, and taking things one gruesome step ahead of the plot of Njan Marykutty, actually uploaded the videos online.
Njan Marykutty is also full of interesting and often unnerving shots, thanks to cinematographer Vishnu Narayan, like when Marykutty looks up while being stripped by a mob in the presence of Jewel Mary's child and is confronted by the sight of tens of grinning faces behind recording phones, or the shot of Innocent dwarfed by the huge, green hill he stands facing, in a corner of the frame as he waits for Marykutty to arrive. Some of them are interesting but don't work as nicely, like when Jewel Mary's beer bottle looms above the camera in sharp focus while we stare at pretty much the blank wall above the dining table, or another oddly placed shot of Marykutty's natal home where everything but the radio is out of focus (I get what the film was trying to do here, given that Marykutty's dad has thrown Marykutty out of the house but is a huge Angel fan, even calling in fan-like to call her a "midikki kutty" before he finds out who Angel really is, but again, off-beat shots aren't necessarily good ones).
My favourite part of Njan Marykutty is the sweet, understated romance between Marykutty and the lawyer (played by Siddhartha Siva) who's infatuated with her. She notices him following her as she goes jogging in the mornings, and asks him straight up if he's in love with her and plans to marry her, and informs him matter-of-factly that she cannot have kids, but can certainly satisfy him sexually. He spends the rest of the movie being adoring and helpful, and towards the end, we see Marykutty softening towards him enough to reward him with a few of her winning winks. It's one of the sweetest and most realistic points of the movie, or at least one of the points where you feel most thankful for the movie's realism.
It feels good to think that we, or at least Kerala, is at a point where queer romance can at least take the first step to being depicted in a humane and sweet way.
It also felt really good when, at the end of the movie, the audience I watched that 11 AM show with in Bangalore broke into spontaneous applause. It was the kind of unconscious applause that was quickly checked by the applauders themselves, like an accidental burst of joy at a movie everyone recognised was quite special.
The Ladies Finger (TLF) is a leading online women's magazine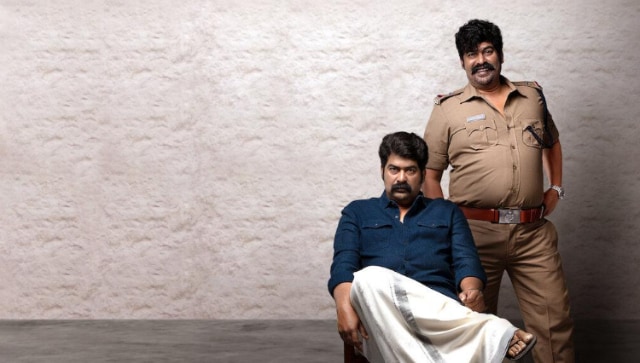 Entertainment
Iratta's slamdunker of an ending makes it a searing study of consequences, extending far beyond the notions of action and reaction commonly explored in cinema.
Entertainment
Featuring Nani, Keerthy Suresh and Deekshith Shetty, Dhoom Dhaam can only be described as the 'massiest local street song' and an out-and-out high energy, dance track.
Entertainment
In Ponniyin Selvan 2, Arulmozhi Varman will continue on his journey towards becoming Rajaraja I, the greatest ruler of the historic Chola empire in south India.