Explained: What is Zombie fungus Cordyceps, which has its reference in Disney+ Hotstar's The Last Of Us?
Fortunately, humanity has been saved from Cordyceps as these fungi can't survive in warm-blooded creatures.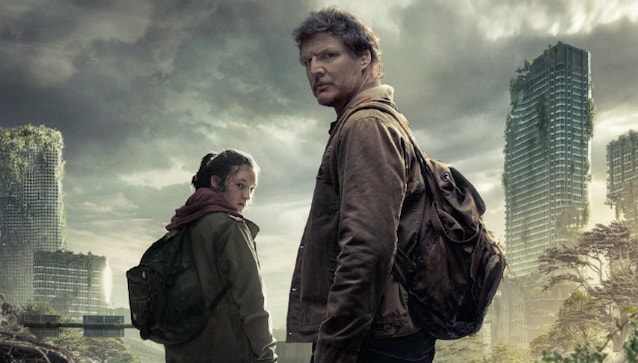 HBO's adaptation of 2013 game, The Last Of Us, which depicts a zombie apocalypse, has raised the about the Ophiocordyceps unilateralis, the horrifying fungus, which turns people into zombies.
In the first scene of the show, we see a talk show set in 1960s, where Epidemiologist Dr. Neuman (played by John Hannah) discusses the possibility of a world-ending infection. While speaking about varieties of fungus, he mentions Cordyceps. But what is this fungi, which is so dangerous?
What is cordyceps?
It is a genus of fungi comprising more than 6000 species. What is common in them are parasites, which grow inside the body of a host ultimately killing it. In fact, all the tales you heard about cordyceps and zombie ants are 100 per cent true.
A Cordyceps generally attaches itself to a body and replaces its behaviour, which leads to a change in the neurological behaviour of that creature.
Can Cordyceps affect humans?
Fortunately, humanity has been saved from Cordyceps as these fungi can't survive in warm-blooded creatures. Since human bodies are too hot for Cordyceps, they prefer bugs.
However, the rise of temperature every year in the planet can lead to lead to mutation and a new generation of Cordyceps, which are adapted to the environment and can infect humans.
In The Last of Us, the parasite alters the neurology of humans to make them more aggressive. It makes the host to bite and spread fungi among other creatures.
With the concept of Cordyceps, The Last of Us turns out to be a realistic yet scary experience.
Read all the Latest News, Trending News, Cricket News, Bollywood News, India News and Entertainment News here. Follow us on Facebook, Twitter and Instagram.
Entertainment
Bang Si-hyuk, chairman of HYBE and the mastermind behind BTS, said figures including global ratings and album sales now showed declining demand for K-pop.
Entertainment
Her win was one of seven Oscars for "Everything Everywhere All at Once," including best picture and editing.
Entertainment
Citadel's first season contains six episodes. The first two episodes will be made available during the time of premiere and a new episode will be released each Friday.