Watch: Sting's new single '50,000' is a homage to Prince, David Bowie's deaths
Sting debuted his new song '50,000', which is inspired by the deaths of David Bowie, Prince, Lemmy and Glenn Frey
On Friday 16 September 2016's episode of BBC's Later…With Jools Holland, British pop star Sting debuted his new song '50,000' from his upcoming album 57th and 9 via Cherrytree/Interscope Records. This is the singer's first rock album since 2005.
The track '50,000' is a tribute to legends like David Bowie, Prince, Glenn Frey (who sang The Eagles's Hotel California) and Lemmy (frontman for the heavy metal band The Motorhead) that the industry recently lost.
The lyrics give us the perspective of an aging rockstar who performs in front of a huge number of fans on a daily basis.
He compares the adulation of a massive crowd to a serious drug habit, and in his last verse, he realizes that he could be the next legend to die by the virtue of his age.
In an interview with Rolling Stone when the album was announced in July 2016, Sting talked about how he wrote the song after the death of Prince, which deeply affected him.
"Mortality does sort of rear its head, particularly at my age — I'm 64," Sting tells Rolling Stone. "It's really a comment on how shocked we all are when one of our cultural icons dies: Prince, David [Bowie], Glenn Frey, Lemmy. They are our gods, in a way. So when they die, we have to question our own immortality. Even I, as a rock star, have to question my own. And the sort of bittersweet realization that hubris doesn't mean anything in the end."
'50,000' follows Sting hard hitting 'I Can't Stop Thinking About You' form his new album.
Sting's new album 57th and 9th will be released on 11 November 2016.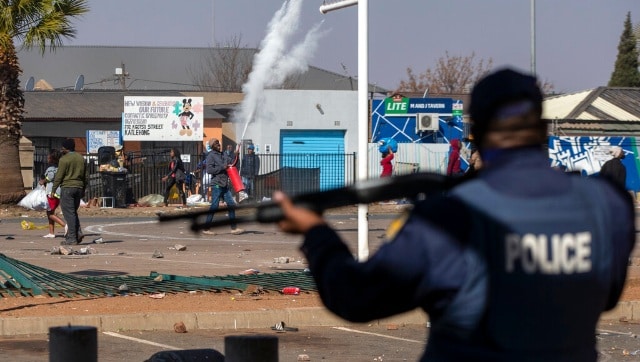 World
The tensions have been particularly high in the sprawling Indian township of Phoenix, north of Durban, and residents of three surrounding Black areas following the deaths of 22 people in Phoenix during the riots and looting last week by vigilante groups
India
The fans of the Harry Potter film series are commenting and reacting to the social media post in large numbers. In a day, the tweet has got over 15,400 likes and many comments.
Sports
The International Olympic Committee (IOC) is strictly against any form of propaganda or political statements made during the Games and hence they will be enforcing Rule 50 of their Olympic Charter at Tokyo 2020.