Watch: Natalie Portman's troubled pop star belts out Sia's 'Wrapped Up' in new Vox Lux trailer
Vox Lux trailer takes the audience down the memory lane to show how Celeste shot to fame
Natalie Portman's turn as a troubled pop star is delved into further in the latest trailer of Vox Lux, dropped on Wednesday. The two-minute-long trailer sees the Academy Award-winning actress belt out Sia's 'Wrapped Up' as the audience catches a glimpse of the star as a teenager.
"Tonight, we're gonna bring it back to where it all began," Portman says, signalling a shift in the focus from her current life to the day she was caught on camera singing an obituary for a classmate. The trailer shuttles between the past and the present, juxtaposing the carefree, young Celeste Montgomery with the now pop star clad in a shiny costume performing in front of a cheering crowd.
Discussing her role as Celeste, in the film, Portman said in an interview that her character is both a "victim" and a "leader" of her times.
According to director Brady Corbet's official statement Vox Lux is "a historical melodrama set in America between 1999 and 2017. Its protagonist is a pop star called Celeste and it chronicles, via her gaze, key events and cultural patterns that have so far defined the early 21st century."
Vox Lux also stars Jude Law, Jennifer Ehle, Stacy Martin and Raffey Cassid. Sia and Scott Walker have scored the music for the film.
Watch the trailer here: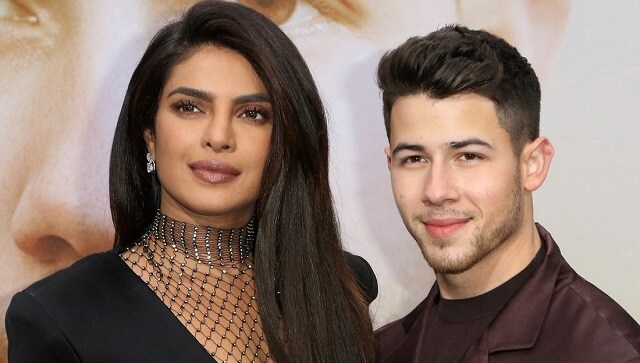 Entertainment
Netflix's new special The Jonas Brothers Family Roast saw Priyanka Chopra taking an aim at Nick Jonas.
Entertainment
"I am not too sure of my songs outliving me. Nowadays, the young people's attention span is very limited. They do not live in the past at all. Everyone wants to live for the moment," says Lata Mangeshkar in an exclusive interview.
Entertainment
Sting's new release The Bridge has a strong pop-rock vibe that defined his #ThePolice and early solo years, but some of its best songs have Celtic and jazz influences