Watch: Justin Timberlake turns into Steve Jobs in music video for new song 'Filthy'
Justin Timberlake has dropped a music video from his first studio album in more than in five years.
Justin Timberlake has dropped a music video from his first studio album in more than in five years. The music video for the track 'Filthy' from Timberlake's upcoming LP Man of the Woods presents the pop-superstar in an entirely new persona. Timberlake – whose earlier videos were much more raunchy and uplifting – is seen playing a Steve Jobs-type character in the new music video. 'Filthy' is Timberlake's only release after 2016's 'Can't Stop The Feeling' from the Trolls movie soundtrack. His last LP was 2013's double album The 20/20 Experience.
The music video for 'Filthy' is set in a futuristic world where Timberlake, who plays some kind of a robot inventor, attends the Pan-Asian Deep Learning Conference in Kuala Lumpur, Malaysia in the year 2028. His invention, a robot who eerily resembles Timberlake, mimics the creators' moves while on stage as the song moves along. Later into the video, we see the line blur between the inventor of the robot and the robot itself. Timberlake's invention starts taking up a life of its own, and, in a bizarre turn, we see Timberlake disappear at the end of the video.
A funky track with distinct electronic grooves that will compel you to dance, the beat on 'Filthy' is unlike any older Timberlake songs. 'Filthy' also employs sounds of the 80s synth-funk, something Bruno Mars has done excellently over the past two years. Timberlake has co-written 'Filthy' with Timbaland, Danja, James Fauntleroy and Lawrence Dopson. Timberlake, Timbaland and Danja have co-produced the track, and the music video has been directed by Mark Romanek.
Timberlake will be releasing three other music videos in the weeks preceding the album's release. Man of the Woods will release on 2 February, and features Pharrell Williams as a producer (as part of The Neptunes), and has Alicia Keys and Chris Stapleton featuring on two separate tracks.
You can check out the music video for 'Filthy' below.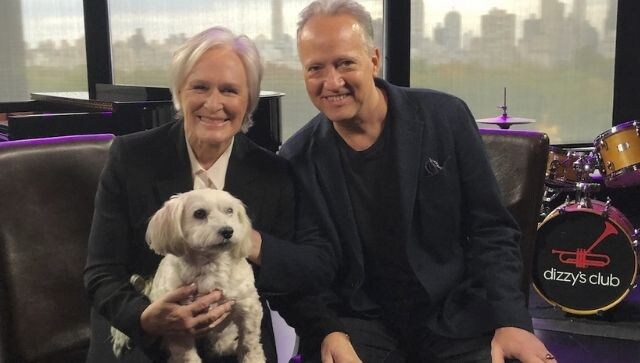 Entertainment
"My goal is to move people to some kind of thoughtful action, says Close, who's offered her voice on three songs on the album titled Transformation, debuting on 7 May.
Entertainment
Al Schmitt, who has won the highest number of Grammys for recording engineering ever, had most famously worked on Steely Dan's Aja, Ray Charles' Genius Loves Company and Natalie Cole's blockbuster album Unforgettable.
Entertainment
The Weeknd, Juice WRLD and Pop Smoke are up for top artist along with Taylor Swift and Drake.