Watch: Dwayne Johnson, Jimmy Fallon photobomb a fan and move him to tears
Fans of The Tonight Show with Jimmy Fallon were in for a huge surprise.
As a part of a new segment 'Race through New York' on the show, Jimmy Fallon, along with Dwayne Johnson wore mascot versions of themselves and goofed around Universal Studios, Orlando. While the two had a blast greeting fans with equal cheer, competing about the number of selfies they clicked with fans and high fiving people; the most special moment was when they revealed their identity.
The Rock and Fallon, in what looked like a fun photobomb, actually ended up moving a fan to tears. At first, the couple was pleasantly surprised with the mascots only to realise later that it was the photobomb of their life. The man teared up about having been Johnson's fan since the age of five in what looked like one of the best moments of his life.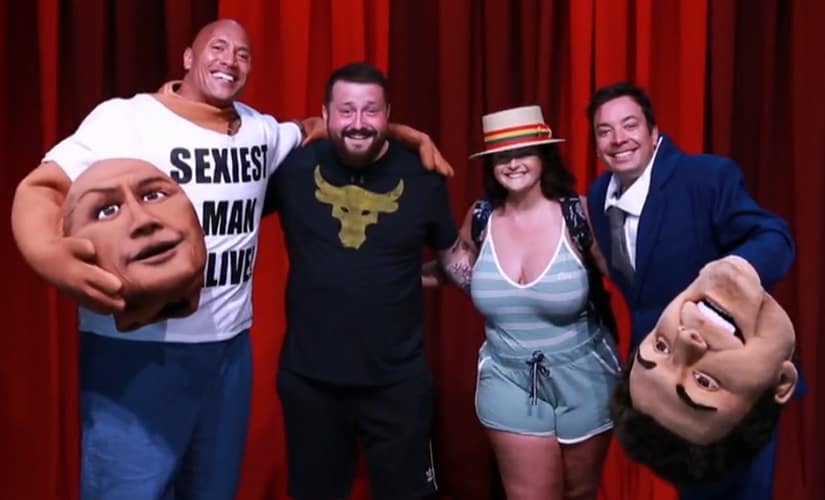 We absolutely loved how the two stars set out on this crazy mission and killed it! Celebrity photobomb of the year for sure, this one.
Updated Date: Apr 07, 2017 17:20:42 IST