Vinta Nanda lodges complaint against Alok Nath for sexually abusing her 20 years ago, writes letter to PM
Vinta Nanda filed a police complaint against Alok Nath for raping her 20 years ago and wrote to PM Narendra Modi, urging him to intervene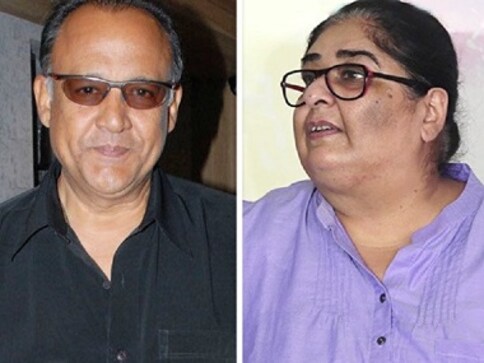 Writer-producer Vinta Nanda filed a complaint in against actor Alok Nath on 17 October in Oshiwara police station, days after accusing him of sexually abusing her nearly 20 years ago, reports India Today TV. Nanda, on 8 October, had detailed the alleged incident in a Facebook post saying that she had kept silent all these years because that was the norm.
Taking her fight further, Nanda also wrote an open letter to Prime Minister Narendra Modi, urging him to intervene and help her get justice.
"We are living in times when our law shelters perpetrators and oppresses victims who're not equipped with the arms to fight, where humiliation defies and scores over empathy. We're living in an environment in which morality is defined by the rich and powerful," she wrote in her post.
Alok Nath and his wife Ashu responded to her allegations by filing a defamation suit in the Dindoshi sessions court, seeking Rs 1 in damages. The court on 17 October reprimanded Alok Nath for not being present for the proceedings and told his lawyer that if the actor wants Nanda to stop talking about the incident on social media, he should mark his presence in court. The lawyer was also told that his client must be present in court on 25 October if he wanted relief, according to India Today TV reports.
Entertainment
His IG story went viral right after that and was shared widely on Instagram and Twitter. A Twitter page by the name of Pakistani Cinema also reposted his story and wrote, "Yasir Hussain clearly isn't impressed by Shahrukh Khan's Pathaan."
Entertainment
Social media users were quick to spot the blunder. Soon after the goof-up came to light, people started trolling the actress. A user said, "Priyanka Chopra... Even though she worked with Ram Charan didn't know that RRR is a Telugu movie."
Entertainment
According to Priyanka, she was being pushed into a corner in the film industry and people were not casting her. She added that she was tired of the politics and that caused her to move to Hollywood.