Velaikkaran music review: Anirudh Ravichander strikes gold with this catchy, emotional album
As Anirudh works his magic yet again with this jukebox, here is our breakdown of the extremely hummable Velaikkaran playlist.
Velaikkaran starring Siva Karthikeyan and Nayanthara, has been released today, ie 22 December. Among other things, the film has also gathered a huge buzz for Anirudh Ravichander's trademark compositions.
The audio, which released recently, seems to have all ingredients that an entertainer should boast of. Starting from Karuthavanlaam Galeejam that hit stands first, to the latest 'Vaa Velaikkaran', the album has plenty tracks to reminisce.
As Anirudh works his magic yet again with this jukebox, here is our breakdown of the Velaikkaran playlist, which we thought is definitely worth humming.
Karuthavanlaam Galeejam
This is the track that lead the way to the Velaikkaran craze, and is yet another Anirudh trademark Kuthu song. Depicting Siva Karthikeyan in the suburbs and expressing about colour and caste, Karuthavanlaam strikes more than just one chord. It's also the most vibrant track of the lot. The song definitely brings out the Kuthu person in you and joins the long list of Anirudh's tracks like Sodakku and Damaalu Dumeelu.
Also read: Packed with 'dapan kuthu' and 'dan da naka', Karuthavanlaam Galeejam from Anirudh is a catchy folk track
Vaa Velaikkara
Rendered by Shakthisree and Bjorn Surrao's intense vocals, Vaa Velaikara is all about the rage. This track easily qualifies as one of those gripping scores to showcase the situation that the leads in the movie are battling. The song has a mysterious mellow beat in parts and also breaks into being loud and racy.
Idhyane
Idhyane is Neeti Mohan's soulful rendition for Velaikkaran, beautifully supported by Madhan Karky's vocals too. The two pour their heart out in this romantic melody and set the track for Siva Karthikeyan and Nayanthara's much hyped chemistry. Madhan's Un Pola Yaarum Illa gives the right feels for a love track.
Iraiva
After Karuthuvanlaam Galeejam, Iraiva is definitely the highlight of the Velaikkaran album. Popularly referred to as Iraiva + Uyire, the track breaks into two genres at the same time. What starts of as a soft song expressing love, Anirudh then suddenly breaks into rendering a rather hard hitting take on strong relationships.
In the midst of this interesting shift of beats is Jonita Gandhi's much needed melodious vocals. The singer along with Anirudh definitely sets the mood for this duet of sorts, which is easily the surprise package of the album.
Also read: Velaikkaran song Iraiva is a melodious track amped up by Jonita Gandhi, Anirudh Ravichander's vocals
Ezhu Velaikkara
With Ezhu Velaikkara, Siddharth Mahadevan delivers the motivational track of the album. Viveka's lyrics pump up this inspirational song.
The Velaikkaran album is an impressive effort by Anirudh and one in which the composer has experimented with genres.
Now, we can't wait to watch how Siva Karthikeyan and Nayanthara would bring to life Anirudh's ever impressive tracks. After 2017's blockbusters Vikram Vedha and Vivegam and the latest hits from Suriya's Thaanaa Serndha Koottam and Pawan Kalyan's Agnyaathavaasi, looks like Anirudh has struck gold yet again this year.
Find latest and upcoming tech gadgets online on Tech2 Gadgets. Get technology news, gadgets reviews & ratings. Popular gadgets including laptop, tablet and mobile specifications, features, prices, comparison.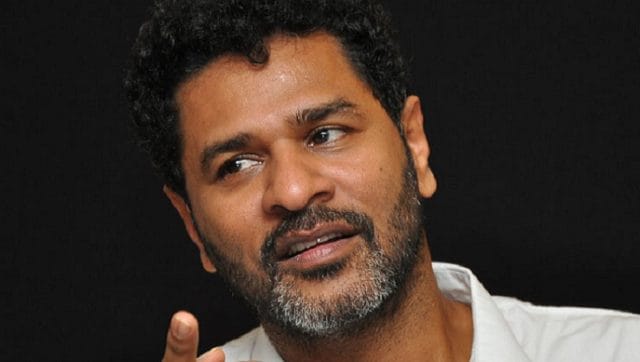 Entertainment
Prabhu Deva was previously married to Ramlath. His relationship with to actor Nayanthara was also widely reported on.
Entertainment
Paattukku Naan Adimai was released in 1990 and stars Khushboo, Rekha and Disco Shanthi, which means there will be an item number. Which is awesome. Which is also probably problematic to say.
Entertainment
One of my favourite kinds of Tamil cinema is the heavy-handed, predictable and alarmingly dramatic kind with aggressive songs, precise, staccato dishum-dishum sounds and wounds that look like smears of ketchup. Paattukku Naan Adimai was one of those movies.