Us trailer: Lupita Nyong'o, Winston Duke battle mysterious doppelgangers in Jordan Peele's Get Out follow-up
Us is scheduled to release on 15 March, 2019
Get Out director Jordan Peele released the trailer of his much-anticipated second film, Us, on Christmas Day. Following Peele's Oscar winning debut, Us has created considerable hype, especially owing to the mystery which surrounded the project.
With the new trailer, it seems the narrative involves a family of four who are haunted by exact versions of themselves. Oscar winner Lupita Nyong'o along with her Black Panther co-star Winston Duke feature as parents of two children, played by Shahadi Wright-Joseph and Evan Alex.
At a recent screening of the trailer, Peele mentioned that much like Get Out, it was important for him to have black protagonists for his film, but the story in itself need not be concerned with race per se. The main issue which the film aims to capture will be the fact that we often become our own worst enemies, stated a report. Talking about the genre, Peele added that depicting a black family in a space of horror films was important to him.
The trailer depicts the family battling their horrific doppelgangers as the last resort to survival.
Us also features Elisabeth Moss and Tim Heidecker, as well as Aquaman's Yahya Abdul-Mateen II and Anna Diop (24: Legacy).
Us is scheduled to release on 15 March, 2019. Watch the trailer here.
Entertainment
The director filmed Houellebecq having sex in Paris with a woman called Jini van Rooijen, a philosophy student with whom the director works.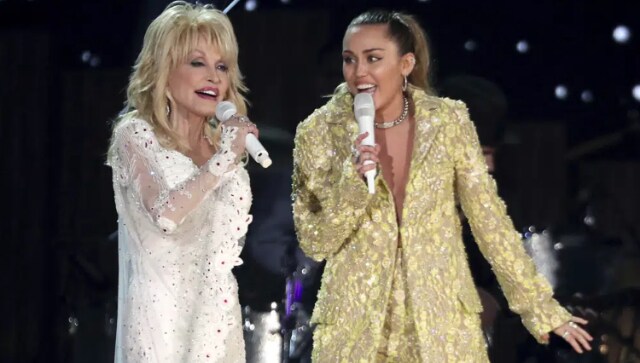 Entertainment
A Wisconsin first-grade teacher lashed out at the school authorities for banning Miley Cyrus and Dolly Parton's Rainbowland song from the concert.
Entertainment
The 73-year-old accused Beijing of "cruelty, collective violence and persecution" of the Tibetan people, whom he said were repressed by a "pervasive surveillance system."