Three Billboards Outside Ebbing, Missouri: This tragicomedy never loses gravitas despite over-usage of humour
The Oscar-nominated Three Billboards outside Ebbing, Missouri hits the funny bone so hard that it hurts.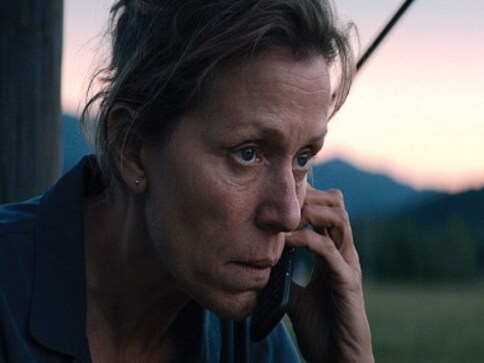 Spoilers ahead.
Three Billboards Outside Ebbing, Missouri is a modern day Shakespearean tragicomedy. With a tragic backdrop (rape of protagonist's daughter) and comic overtones, it chooses not to stick to the template of revenge dramas.
Unlike its Bollywood counterparts from last year, MOM and Maatr, it could have conveniently titled itself Mother! but Jennifer Lawrence saved the day. Do not get this writer wrong — Three Billboards... is a volcano of rage but its fumes are pacified, or in some cases fed, by humour.
Given Hollywood's current climate of #MeToo, Time's Up and Harvey Weinstein et al, does Three Billboards... stand a risk of diluting the graveness of rape and trivialising the issue that rightfully peaks the public discourse currently? Let's see.
The film swept multiple top honours at both the Golden Globes and the BAFTAs. It is being upheld as an important and sensitive film as all actors in black dresses and suits, with Time's Up pins clung to their hearts, gave a standing ovation to Frances McDormand as she received the Best Actress award for her portrayal of a vengeful mother with nothing to lose.
This void — of having nothing to lose after justice is denied (or at least delayed) to her daughter who gets raped — is what allows the film to flirt with humour. In her unswerving resolve to avenge her daughter's rape and murder, McDormand's characters goes great lengths — lengths that sometimes feel like a farce.
In her mind, McDormand is a justified punisher. Once her belief in the system, in natural justice and even in karma, fades away, she takes it upon herself to deliver justice after seeking the same become futile. She strips away all the layers of social conditioning that she has been subjected to for more than half her life when her innocent daughter's perpetrator is not held to task.
She derives sadistic pleasure from setting things in what she considers is order. At some point, we have all been wronged and that is why it is only organic to relate to her neck-deep frustration. While her backstory is explored rather fleetingly, it appears she relied heavily on hope. But when the hope hits its saturation point, it transforms into despair leaving her to either execute herself, or others.
Her choice of going for the latter option serves as a demonstration of badassery. But her nothing-to-lose attitude delivers hope of an altogether different kind. When her patience gives in to punishment, it offers the audience a sense of sadistic comfort that even if the world kills you, you'll take it down with you.
As Peter Bradshaw of The Guardian puts it, "Watching it (the film) is like having your funny bone struck repeatedly, expertly and very much too hard by a karate super-black-belt capable of bringing a rhino to its knees with a single punch behind the ear."
Additionally, what adds to the humour is the diversity of characters that the film entails. Since all characters are genetically wired in unique ways, their quirks evoke more laugh-a-thon moments. Whether it is the incomprehensibly hilarious suicide note that Willoughby (Woody Harrelson) pens for his wife or the unapologetic indulgences of being a momma's boy that the tough cop Dixon (Sam Rockwell) boasts of, all these instances add humour even to solemn situations like suicide and lay-off.
But what strikes the funny bone the hardest is irony. Irrespective of which path any character chooses, all roads lead to a common eventuality. As all of them traverse their respective paths, the three parallel billboards in the film remind them of their eventual fate, whether it arrives sooner or later. In fact, the billboards are a symbol of irony themselves as the very tool (advertising) that acted as a catalyst in the USA's quest for global dominance turns its back on the country and points out its severe law and order inadequacies.
What starts with McDormand (who is willing to embrace death) cascades into an epiphanous chain reaction of Red Welby, Willoughby and Dixon realising their guilt of acting as bystanders and perpetrators in a crime that could someday cut short their lives too. What follows is a 'do or die' attitude. Oscillating between such extremes is bound to illicit laughter as either end shakes one out of one's complacency. The humour, however, leaves a sense of melancholia hanging in the balance, resulting in extreme reactions from the audience as well.
Three Billboards... offers no life solutions except one. It urges you to be a part of the proceedings whether you choose to do it voluntarily or are dragged into it. The dragging seems funny unless you are subjected to it. With every passing minute, the film comes closer to you. You may laugh at it from a distance but are sure not to realise when the joke is on you.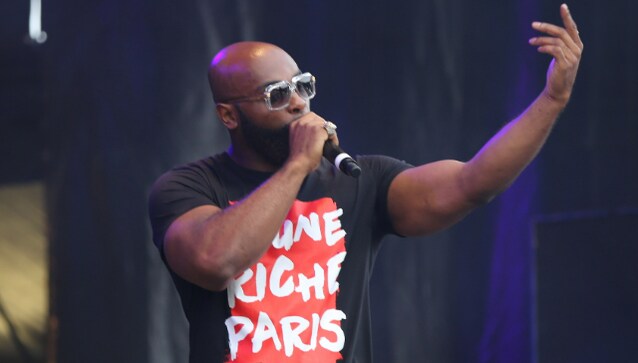 Entertainment
The rapper's ex filed a criminal complaint against him in July, prompting Kaaris to lodge his own complaint for a false report.
Entertainment
Arnold Schwarzenegger stood alongside Simon Bergson, the foundation's chairman, who was born after the war to Auschwitz survivors, and mentioned his own family history.
Entertainment
Coolio won a Grammy for best solo rap performance for "Gangsta's Paradise," the 1995 hit from the soundtrack of the Michelle Pfeiffer film "Dangerous Minds" that sampled Stevie Wonder's 1976 song "Pastime Paradise" and was played constantly on MTV.