The White Tiger trailer: Priyanka Chopra Jonas, Rajkummar Rao's social satire depicts India on the rise
The White Tiger will release in select theatres in December and on Netflix in January.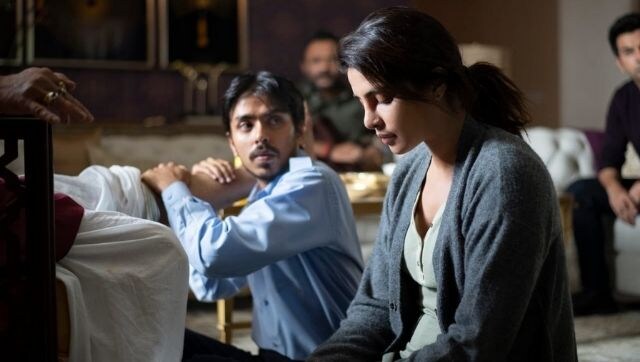 Netflix released the first trailer of Priyanka Chopra-Jonas and Rajkummar Rao's film The White Tiger on Wednesday.
Adapted from Aravind Adiga's award-winning novel of the same name, the film stars Adarsh Gourav, Rao, and Chopra in lead roles.
See the trailer here
Netflix's The White Tiger has been written for the screen and directed by Ramin Bahrani. Aravind and Ramin's friendship goes way back, with Aravind having dedicated his novel to Ramin when it was first published.
Based on the New York Times bestseller and 2008 Man Booker Prize-winning novel, the film was shot with an Indian crew in New Delhi, Bengaluru, Dhanbad, and Agra.
The film's plot revolves around Balram Halwai (Adarsh Gourav), who narrates his epic and darkly humorous rise from poor villager to successful entrepreneur in modern India. Cunning and ambitious, the young hero jockeys his way into becoming a driver for Ashok (Rajkummar Rao) and Pinky (Priyanka Chopra Jonas), who have just returned from the US.
Society has trained Balram to be one thing — a servant — so he makes himself indispensable to his rich masters. But after a night of betrayal, he realizes the corrupt lengths they will go to trap him and save themselves. On the verge of losing everything, Balram rebels against a rigged and unequal system to rise up and become a new kind of master.
The White Tiger will release in select theatres in December and on Netflix in January.
Entertainment
Inspector Koo stands out for putting a 40-something, woman detective in the spotlight and for crafting an antagonist who is sadistic but still manages to tug at heartstrings.
Entertainment
Following the popularity of K-dramas such as Squid Game, Hellbound and Vincenzo, Netflix's Korean arm has announced that they are launching more than 25 Korean shows in 2022, its largest number to date.
Entertainment
Where was this gyan when Priyanka Chopra Jonas not only played Mary Kom but also declared herself the perfect fit for the role (which she was, and Mary Kom agrees.)?