The King's Man: Trailer and poster of prequel hint at origins of The Kingsman, made popular by Matthew Vaughn
The recent footage from the upcoming The King's Man suggests that the events in the film will take place against the backdrop of World War I.
20th Century Fox has dropped the first teaser trailer for The King's Man. The third instalment in the Kingsman universe, titled The King's Man, is a prequel to the earlier series and chronicles the origins of the spy organisation that Matthew Vaughn brought to life in Kingsman: The Secret Service in 2014 and the sequel Kingsman: The Golden Circle in 2017.
The recent footage of the film released suggests that the events in the film will take place against the backdrop of World War I. The official log-line of the film also indicates that the war is a result of a suspected global conspiracy. The tagline of the film reads, "As a collection of history's worst tyrants and criminal masterminds gather to plot a war to wipe out millions, one man must race against time to stop them. Discover the origins of the very first independent intelligence agency in The King's Man…"
20th Century Fox, owned by Disney, released the trailer through Twitter.
Check out the tweet here:
With the trailer and poster, the cast of the film was also revealed. The film, directed by Matthew Vaughn, features Ralph Fiennes (Harry Potter) as TE Lawrence, Harris Dickinson (Trust), Liam Neeson as Herbert Kitchener, Daniel Bruhl as Gelix Yusupov and Gemma Arterton joins as Mata Hari as Rhys Ifans of The Amazing Spiderman-fame plays the infamous Grigori Rasputin.
According to Hypebeast,the first two films, Kingsman: The Secret Service earned about $414 million while Kingsman: The Golden Circle racked in $410 million globally.
Kingsman is based on Mark Millar's spy comic book series, illustrated by Dave Gibbons. The first film starred Colin Firth as Harry Hart and Taron Egerton as Gary 'Eggsy' Unwin, a small time criminal who is recruited by an exclusive spy agency.
Entertainment
In Honk For Jesus…the way the couple Lee-Curtis and Trinitie bond is excruciatingly funny. You can see they are acting, even when alone. Writer-director Adamma Ebo is unsparing in her indictment of organized religion.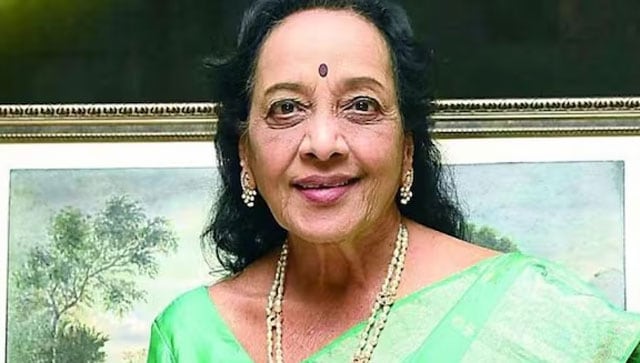 Entertainment
She had won the Filmfare award for Hindi Film 'Milan'. Some of her iconic films include 'Missamma', 'Gundamma Katha' and 'Sri Krishna Tulabharam'.
Entertainment
Aftersun's final act shows Calum and Sophie dancing to Queen and David Bowie's Under Pressure. Feelings are felt. Emotions are stirred. A tear or two rolls down. Perhaps, in the afterlife, Calum is happy that Sophie is trying to process her trauma instead of passing it on to her child.