The Girl in the Spider's Web trailer: Claire Foy's Lisbeth Salander finds herself entangled in a conspiracy
The Girl in the Spider's Web, starring Claire Foy and Sverrir Gudnason, has been directed by Fede Alvarez.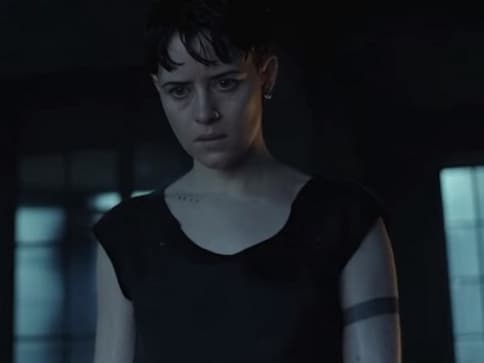 The second trailer for The Girl in the Spider Web was released on 17 September. Based on the book by author David Lagercrantz, who took the series on after the death of Stieg Larsson, the author of the original best-selling trilogy, the film will see Claire Foy as Lisbeth Salander, the mysterious tattooed vigilante and hacker.
The trailer opens with her dangling a man upside down in his apartment and transferring all his funds to his battered wife as she tells him that she is "the girl who hurts men who hurt women". She takes on a new client (Stephen Merchant) for an assignment but turns out that she has been framed. Lisbeth finds herself in trouble, into a literal and figurative spider web, only to discover that her estranged sister Camilla (played by Sylvia Hoeks) had a hand in it. Lisbeth is once again united with Swedish journalist Mikael Blomkvist (Sverrir Gudnason). She teams up with him as well as Plague (Cameron Britton), Alona Casales (Lakeith Stanfield) to wade through troubled waters.
Fede Alvaraz, who has previously helmed Evil Dead and Don't Breathe, has directed The Girl in the Spider's Web. He had previously shared that the latest instalment of the franchise will delve into her past. "What I really wanted to do was to send her into a place of her life and in this case to her past to confront things that will hopefully reveal a bit more about who she truly is."
The Girl in the Spider's Web will release on 9 November.
Watch the trailer here.
Entertainment
Bob Odenkirk, who collapsed on the sets of Better Call Saul earlier this week, thanked fans for their wishes, assuring he'll be 'back soon'
Entertainment
Dwayne Johnson and Emily Blunt's fantasy adventure movie Jungle Cruise has received polarising reviews from critics, with some calling it "directionless and derivation" and others terming it "one heck of a summertime ride."
Entertainment
"Unapproved voice cloning is a slippery slope": The use of deepfakes in Anthony Bourdain's docu Roadrunner has drawn criticism amid ethical concerns about the use of this technology.