The Body movie review: Rishi Kapoor, Emraan Hashmi play off each other well in an abrupt story
Staying largely true to the original Spanish film El Cuerpo, Jeethu Joeseph's The Body is a mystery about a missing corpse.
Jeethu Joseph, who helmed Drishyam, takes charge of the Hindi remake of the 2012 Spanish language film El Cuerpo. Staying largely true to Oriol Paulo's original script, The Body is a mystery about a missing corpse.
A police officer rudely awakes in the middle of a nightmare about a car crash. A phone call later, he's headed to the local forensics lab in Port Louis, Mauritius from where a dead body has a mysteriously disappeared.
The missing body is that of businesswoman Maya Varma (Sobhita Dhulipala) and the main suspect is her husband Ajay Puri (Emraan Hashmi). SP Jairaj Rawal (Rishi Kapoor), the local investigator, brings all his prejudice, assumption and breaks several laws during his investigation, even as Puri becomes increasingly perplexed.
How did a body get out of the morgue? Where is the CCTV footage? The question of the identity of the murderer is less mystifying though. That is made clear quite early on. As more and more inexplicable events take place, Puri's composure begins to crack.
In a flashback, we learn about the nature of the Varma-Puri romance and marriage – a union based on a power imbalance and mind games. Dhulipala does little to enhance Maya's appeal. Her body language is closed and her attitude haughty. Their closet is as full of designer-wear as skeletons and, with no sign of Maya's body, those skeletons are dangerously close to tumbling out, including the existence of a young (living) mistress (Vedhika).
A compact film, kept afloat by the background music (Clinton Cerejo), moody lighting, camerawork (Satheesh Kurup) and the interplay between a handful of characters. Kapoor and Hashmi play off each other in a twisted vengeance story that ends abruptly. Unfortunately, and not unlike the original, The Body places more emphasis on answering the question of why rather than how.
Find latest and upcoming tech gadgets online on Tech2 Gadgets. Get technology news, gadgets reviews & ratings. Popular gadgets including laptop, tablet and mobile specifications, features, prices, comparison.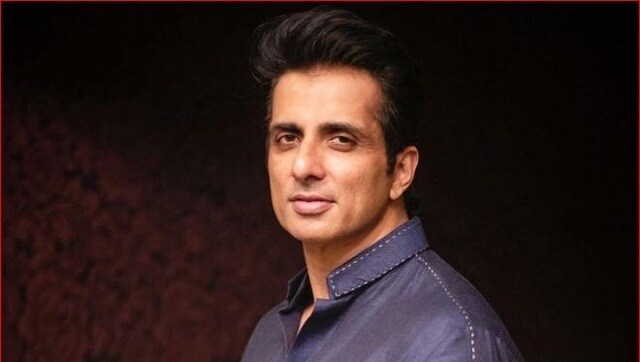 Entertainment
Sonu Sood has denied allegations of unauthorised development, saying that he has taken approval from the BMC and was only waiting for clearance from the Maharashtra Coastal Zone Management Authority.
Entertainment
The biggest crack in Krack is evident in its attempt to build a gripping narrative. Each sequence is packed with so many details, some of which just look cool without adding anything to the narrative, that you begin to lose patience.
Entertainment
Arati Kadav's 55 km/s is a bittersweet little experience with a big beating heart and an old-world goodness that is simultaneously simple and yet, cosmically vast in magnitude.