Taxiwaala movie review: Vijay Devarakonda's supernatural thriller manages to maneuver occasional bumps
Vijay Devarakonda brings plenty of swag into his Taxiwaala titular role, and it is quite easy to empathise with his state of mind.
In Rahul Sankrityan's Taxiwaala, Vijay Devarakonda plays a cab driver, who falls in love with his vintage car. However, he is oblivious of the fact that it is haunted. Right from the beginning, the film is staged as thrilling ride featuring a man and his machine.
In fact, the best moments in Vijay's life are all tied up to his car, which includes him meeting his girlfriend and him offering financial support to his family. The machine too reciprocates accordingly and one day, the car saves Vijay's life. This is truly a match made in heaven.
However, when Vijay finds out that the car has a secret of his own, he sets out on a journey to help his new 'friend'. It's an interesting premise. The film offers some solid thrilling moments, especially in the first half, before it digs into the emotional aspect of the story. But like a long ride in a cab with no navigation support, the film loses its focus towards the end. But somehow, it manages to reach its destination safely.
There is no dearth of supernatural and horror films in Telugu cinema where a ghost wants to avenge its death, but Taxiwaala sets itself apart in terms of its setting. Instead of a haunted house, the events unfold inside a haunted car. The ghost has an emotional intelligence too, which means that she will target only those who were responsible for her death. She keeps the car clean because it is the only attachment that she has with her dad. The attention to such details is quite impressive in Rahul Sankrityan's script. And for a good chunk of the story, Rahul manages to balance the laughs and thrills extremely well. There is a hilarious segment featuring a comedian Chammak Chandra, who masquerades as a ghost slayer, and this character pays off quite well much later in the film.
Truth be told, Rahul brings together quite a few interesting elements to weave a convincing story. However, Taxiwaala meanders when it comes to focusing on whose story it is trying to tell. It begins with Vijay wanting to make a decent living to help his brother and sister-in-law, but the moment the narrative focuses on an emotional backstory, Vijay's characterisation becomes extremely passive. It is like watching two different films and this tonal shift is not quite smooth enough. The relaxed tone gives way to a more nuanced take on a young girl's life. When you look at the two stories separately, it holds up, but the moment one becomes a subset of another story, the fusion seems rather forced. There is a sci-fi element too. While this segment is believable and pretty well-conceived, the film struggles to find a meaningful ending to all its proceedings. The final act of Taxiwaala, especially, takes an entirely different turn altogether. The tonal shift, once again, is bumpy when you look at the overall picture.
Yet, there is plenty of stuff to like about Taxiwaala. Vijay Devarakonda brings plenty of swag into his role, and it is quite easy to empathise with his state of mind. It is no longer about him or his attitude, because Rahul manages to wrap all that to shape a character who wants to help his friend among other things. Newcomer Priyanka makes her presence felt, although she has a limited role. And then, there is Malavika Nair, who is the soul of the film, both literally and metaphorically. It is her strong performance that holds the film together.
Cinematographer Sujith Sarang does a splendid job to create the world of Taxiwaala, and it is easily one of the best works this year in Telugu cinema. Music director Jakes Bejoy does a fine job, and the film also scores high in terms of VFX.
All said and done, Taxiwaala is engaging for most part. Full credit to Rahul Sankrityan for keeping it fun and simple. The narrative runs out of gas towards the end and the ride turns bumpy, leaving you with an impression that the writer has run out of ideas. Thankfully, there is a beautiful epilogue which will leave you with a smile in the end.
Entertainment
Kantara 2 will hit the screens in 2024. It will be bankrolled by Hombale Films.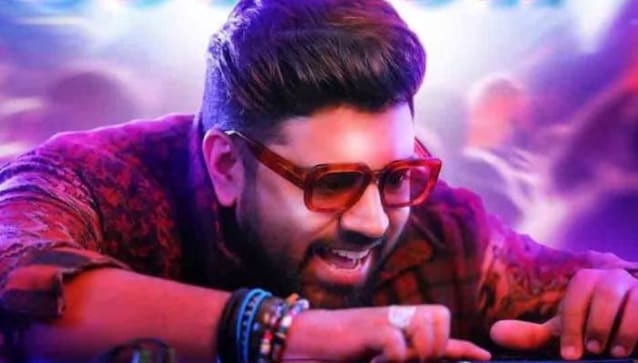 Entertainment
Saturday Night is an incurably imbecilic film which thinks friends are bonded by rowdyism. Little do they know.
Entertainment
Prithviraj delivers a more implosive performance in Kaapa than his other recent film Kaduva with the same director Shahji Kailas, where there was too much swagger in the performance.