Tanushree Dutta to file case against Vivek Agnihotri after director confesses to sexual harassment claims
Agnihotri has sent Tanushree Dutta a 10-page notice confessing that the director who she referred to during a press meet, 'was none other than me'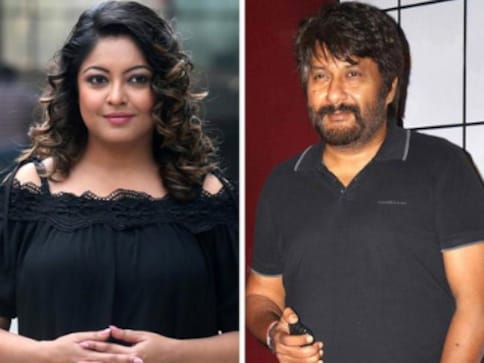 Actress Tanushree Dutta will file a case against director Vivek Agnihotri, reports Mid Day. The decision come after the director sent Dutta a notice claiming that the actress made 'veiled references' to him, accusing him of sexually harassing her on sets of the 2005 film, Chocolate: Deep Dark Secrets.
Dutta's advocate confirmed the news and told the daily "My client had not named Agnihotri during a press interview. But, Agnihotri has sent her a 10-page notice confessing that 'the director was none other than me'. He has confessed to his own crime. So, this week, we will submit a complaint against him at the Oshiwara police station and will request cops to register a molestation case against him."
Dutta recently filed a defamation suit against actress Rakhi Sawant since the latter alleged that Dutta had consumed drugs on sets of 2008 film Horn 'OK' Pleassss. Sawant further went on to rubbish Tanushree's claims of Nana Patekar and other crew members harassing her, saying Dutta had locked herself inside the vanity van since she was taking drugs. Sawant responded to the defamation suit against her by saying it was a publicity stunt on Dutta's part.
Network 18, of which Firstpost is a part, has received complaints of sexual harassment as well. The complaints which are within the purview of the workplace have been forwarded to our PoSH committee for appropriate action.
(Also Read: Tanushree Dutta responds to legal notices by Nana Patekar, Vivek Agnihotri: That's the price you pay for speaking up)
Sports
"Peng Shuai thanked the IOC for its concern about her well-being," IOC chief Thomas Bach said.
Sports
Peng Shuai, a Wimbledon and French Open doubles champion, was not seen for more than two weeks after she made the sexual assault accusations against a former vice premier.
Sports
WTA has threatened to cut lucrative business ties with China if tennis star Peng Shuai remains unaccounted for.