Tamil actor Cheenu Mohan passes away aged 62 after massive heart attack, Crazy Mohan breaks news on Facebook
Tamil actor and theatre artist Cheenu Mohan's funeral will take place on 29 December in Chennai.
Tamil film and theatre actor Cheenu Mohan passed away aged 62 after suffering from a massive heart attack on Thursday. The news was shared by veteran playwright and actor Crazy Mohan on Facebook.
"It is with Heartfelt pain, We in Crazy Creations mourn the untimely passing away of CHEENU MOHAN this morning due to massive heart attack. He made millions forget their worries and laugh their heart out. As a trouper since inception of Crazy Creations in 1979, he reveled in well knit friendship with each and every one in the troupe. Cremation to take place on 29.12.18 in Anna Nagar. We pray for his AATHMA to get POORNA SHANTHI and NARGATHI," he wrote.
Cheenu Mohan kickstarted his career with small roles in Varusham Padhinaaru (1989), Mani Ratnam's Anjali (1990) and Thalapathi (1991).
He later took up lead roles in plays directed by Crazy Mohan, writes The Indian Express. He was also a part of Crazy Mohan's theatre group Crazy Creations, and has been a part of plays like Jurassic Baby, Maadhu +2 and Madhil Mel Maadhu, according to Cinema Express.
Cheenu made his comeback in films with a supporting role in Karthik Subbaraj's Iraivi, starring SJ Surya, Vijay Sethupathi, Bobby Simha, Anjali, Kamalinee Mukherjee and Pooja Devariya. He also starred in recent films like Vada Chennai, Aandavan Kattalai and Kolamaavu Kokila.
The actor's last rites will take place on Saturday in Chennai.
Entertainment
"For me, Brexit is a personal tragedy. I'm sad for my country. Young British people have been robbed of the opportunity to experience Europe. It's insane," says 17-time Grammy Award winner Sting, whose album The Bridge releases on 19 November.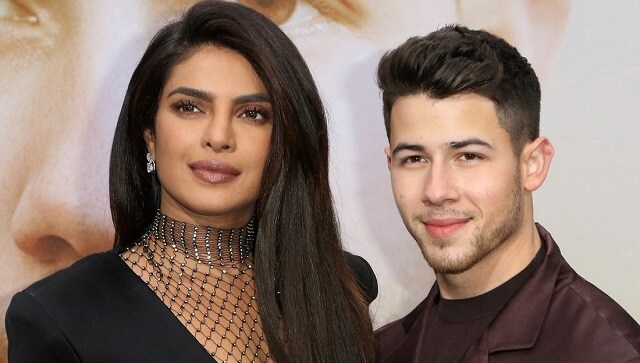 Entertainment
Netflix's new special The Jonas Brothers Family Roast saw Priyanka Chopra taking an aim at Nick Jonas.
Entertainment
Drushyam 2 is a great experiment in cinema that dares to slow down and look inwards.