Tabu on AndhaDhun: No heroes or villains in the film, just characters carrying out individual aspirations
Tabu features in Sriram Raghavan's upcoming thriller, AndhaDhun
AndhaDhun's trailer has created considerable buzz after its release. Most are wondering how the mystery thriller has managed to instill strong rom-com moments within the narrative, but most importantly, audiences are curious what the characters' actual intentions are.
Sriram Raghavan's directorial, featuring Ayushmann Khurrana, Radhika Apte and Tabu, revolves around the narrative of a blind pianist and the consequences that unfold after a series of mysterious events. In a candid interview with DNA, Tabu opens up about her role in the film.
Speaking about her character in AndhaDhun, Tabu seems quite reticent, explaining that one small information could lead to a spoiler. Raghavan's narrative manages to portray people in certain head-spaces at certain junctures of their life, hence it would be almost impossible to summarise the story in a single line, confesses Tabu. The oddities of the characters make them even more real, believes Tabu. Being the first collaboration with Raghavan, Tabu says her experience was nothing less than "fabulous".
The actress refuses to categorise the 'importance' of her role in the larger play of the narrative saying that each role contributes to the collected impact that a film has on audiences. Screen-space is irrelevant to Tabu, as long as a character is etched in viewers' memories. She adds that Raghavan's take on her character is 'interesting'.
AndhaDhun is beyond any genre, admits Tabu. Comparing the plot to a 'rabbit hole', the Maqbool actress says that the storyline touches upon varied categories throughout its length. She says the movie is akin to Badlapur in that respect. "There are no heroes or villains in this movie either. They are just being themselves, carrying out their own desires or aspirations and doing the best in the situation that they are in," says Tabu.
Talking about her comeback (of sorts) to comedy with Golmaal Again, Tabu confesses she was yearning for a such a role for quite sometime. She had always wanted to be part of the Golmaal franchise and had even mentioned it often to director Rohit Shetty. The actors, who have been with each other for almost 11 years on Golmaal, accepted Tabu with open arms. She says though the plot of Golmaal Again dealt with horror, the sets were full of laughter, courtesy comedian Johnny Lever. That Golmaal Again went on to become a huge success was a mere add-on to the good times that the crew spent making the film, adds Tabu.
The actress even features in Ali Abbas Zafar's upcoming film Bharat. Talking about her experience working with Salman Khan in the film, the actress says that he has almost become like family to her. They have done several films together including Hum Saath Saath Hain (1999) and Jai Ho (2014).
Not one to shy away from sabbaticals, Tabu admits that the past few years have provided her with roles that she had always wanted. With Life of Pi (2012), Haider (2014), Fitoor (2016), Drishyam (2015), and the upcoming projects namely AndhaDhun and Luv Ranjan's directorial, Tabu feels she could not possibly have rejected such roles.
The actress plainly says that it's no fun doing one-dimentional characters. Multi-layered people with their share of personalities and strengths attracts her as a performer. She feels she has managed to cover a significant amount in terms of versatility; whether it be her role as sutradhar in Golmaal Again, her intense and impactful role in Fitoor or her two personal favourites, Vishal Bhardwaj's Maqbool and Haider.
However, her role in Drishyam was quite challenging for the actress. "It was about knowing how much to let go and how much to hold back. She could easily look like the villain. But if you don't play on her power and strength, she would look weak and you cannot afford to do that," says Tabu. Playing the role of the an Inspector General who is also a loving mother to a spoilt son, was quite an oxymoron for her as an actor.
She reiterates that the key to playing that role was to play on the character's powerful mind, especially in order to combat Ajay Devgn's moves. Praising the role, Tabu admits that it was one of the most well-written characters for female actors.
Reassuring audiences of her consistent presence on screen in the future, Tabu ends the conversation in a positive note saying she has no plans of taking a sabbatical.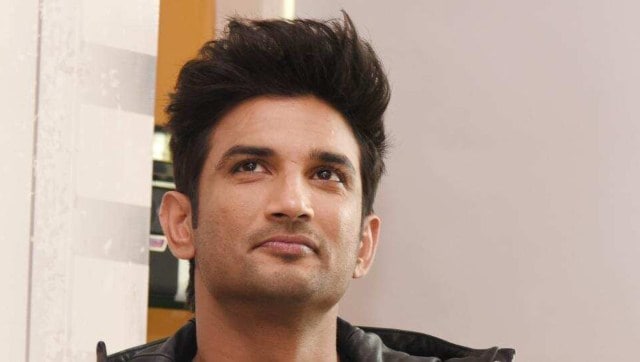 Entertainment
Shashank director Sanoj Mishra responded to a suit filed by Sushant Singh Rajput's father who has sought to restrain anyone from using his son's name or likeness in movies.
Entertainment
The director of Drishyam 2 and the cast will soon be announced by Kumar Mangat Pathak's Panorama Studios.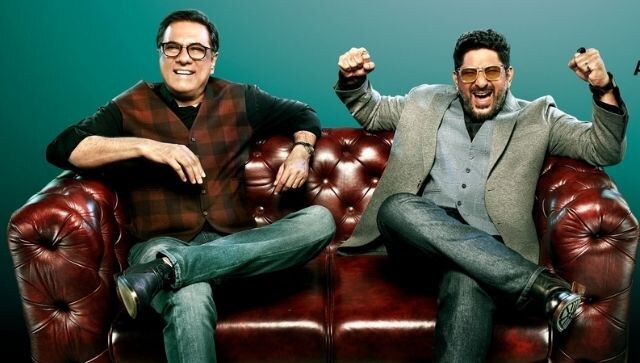 Entertainment
Hosts Arshad Warsi, Boman Irani, and comedians Sunil Grover, Aditi Mittal, Cyrus Broacha and Suresh Menon weigh in on being a part of LOL - Hasse toh Phasse and competing with old friends and co-workers.